#GivingTuesdayNow: How One Supporter is Honoring the Sarc Warrior in His Life
On May 5, 2020, non-profit organizations and charitable foundations worldwide will come together for #GivingTuesdayNow. #GivingTuesdayNow is an opportunity for people to unite and demonstrate the power of humanity and strength of the philanthropic spirit amidst the coronavirus (COVID-19) pandemic. The coronavirus pandemic has made a significant impact in our daily lives, but together we are strong and can create a wave of generosity despite challenges society is encountering during these uncertain times.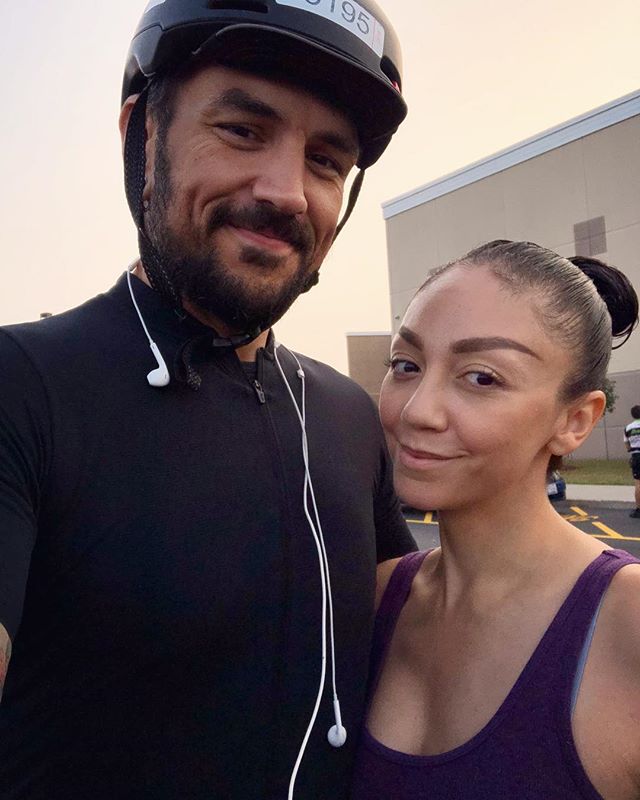 To raise awareness and funds for sarcoidosis research, Dan Mouradian from Illinois has taken on an impressive challenge. Dan's wife, Barbara, has sarcoidosis and Dan wanted to put his passion for cycling to use to raise awareness and funds for sarcoidosis research. He's turning his passion into philanthropy by riding 100 miles (called a "century" in the cycling world) in all 50 US states with the goal of raising $50,000 for sarcoidosis research. Read Dan and Barbara's full story about their 5000 mile journey.
Unfortunately, many of Dan's upcoming rides have been cancelled as a result of the coronavirus pandemic. However, Dan is not easily deterred. He'll be joining FSR on May 5 for #GivingTuesdayNow and has committed to riding 100 miles in his living room on a stationary bike. Dan will be live streaming his journey to show that even while many of us are at home, there are still amazing things we can do to honor sarcoidosis warriors living with this disease.
Get Involved for Giving Tuesday Now:
With many under stay at home orders, creativity has had a chance to bloom. Now more than ever, people are showing support for causes they care about in innovative and unique ways. There are so many different avenues to show support for sarcoidosis research and the sarcoidosis patient community during the COVID-19 crisis. Join FSR for #GivingTuesdayNow to be involved, and you don't have to ride a stationary bike 100 miles either! Here are some ideas you may consider for how you want to participate in #GivingTuesdayNow.
Tune into Dan's live stream on Tuesday, May 5 on FSR's Instagram to follow his journey and cheer him on. If you can, make a donation to FSR in his honor.
If you are feeling inspired by Dan's 100-mile bike ride, challenge yourself to complete a challenge activity and invite family and friends to support your efforts by pledging to make a donation to FSR when you complete your goal! It doesn't have to be a physical challenge either- bake 50 cookies, read 100 pages of your favorite book, or walk to the end of your driveway 10 times!
Re-post or share your #GivingTuesdayNow message to social media on Tuesday, May 5. Do not forget to tag FSR, hashtag #StopSarcoidosis, and #GivingTuesdayNow.
No matter how you choose to participate in #GivingTuesdayNow, FSR is grateful for your support, together we can stop sarcoidosis!
Make a Donation Now: