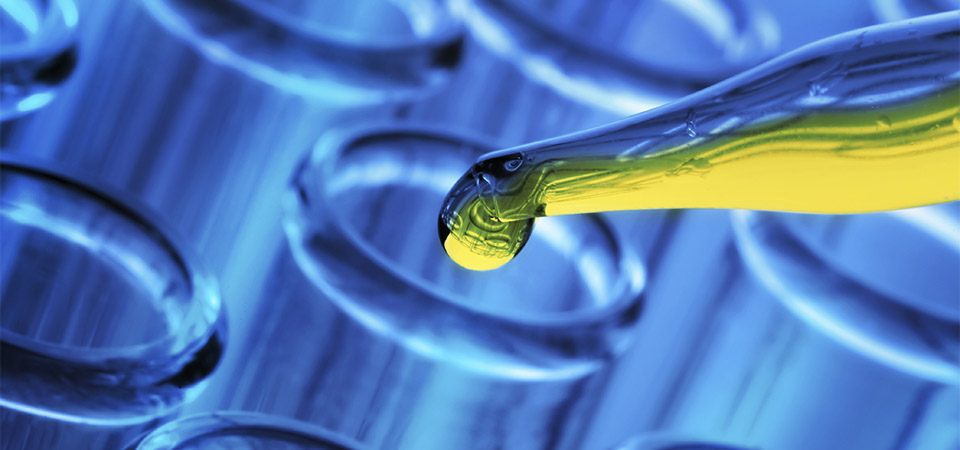 "There are no such things as incurables; there are only things for which man has not found a cure."
Philanthropist Bernard Baruch made this powerful statement in a 1954 presentation to the President's Committee on health affairs.
FSR would opt to alter the quote with one word: YET. While no cure for sarcoidosis has been found yet – one does exist, and we are dedicated to finding it.
Our History
The Foundation for Sarcoidosis Research began in 1999 as a grassroots organization, and now has expanded our efforts and impact to become the leader in supporting sarcoidosis research. Started by co-founders with a dedication to making a difference, FSR continues to advance research and provide information to thousands. Diagnosed in 1994 with multi-organ sarcoidosis, Andrea Wilson was shocked by the lack of knowledge and information about this disease. Frustrated by the deep gap of research within this rare disease, she and her husband Reading began their journey to build a non-profit which would accelerate research toward new therapies and ultimately a cure.
Throughout her illness, which included everything from a heart attack and two strokes to the many treatments she has endured, she made a commitment that she would work to help others battling this often overlooked the disease. She has kept her promise and for the last twelve years she has led FSR in raising funds and facilitating collaborations toward research and promoting awareness to help not only sarcoidosis patients but also their families and caregivers.
Today the Foundation for Sarcoidosis Research (FSR) is the leader in providing the resources for research to be conducted. Having awarded over $1.5 million in grant partnerships over the past decade, FSR is expanding into its next stage of pushing the needle forward.
Our Model
FSR embraces a new model of medical research support that counters the traditional establishment. Our goal is to have promising therapies move quickly from the laboratory to the patient, and we do so through collaborations and strategic funding. Utilizing key tactics, as championed by FasterCures, FSR can be laser-focused and resource-heavy to push basic research through to actually reaching the patient. This "bench to bedside" mission can be accomplished by:
Innovative Funding Structures
Effective Coalition Building
Knowledge Sharing Initiatives
Patient Engagement
Public and Private Partnerships
The current research system focuses on low-risk, low-yield but reliable projects, and studies. The approach has typically shown extremely slow advancement rates with little linking the research to actual patient therapies. Our new model  eschews the traditional time-weary system, and applies strategic use of capital and collaboration. FSR focuses on innovation that is collaborative, mission-driven, and strategic.
Emulating the "venture philanthropy" approach,  FSR seeks innovative opportunities to leverage our capital for higher-risk investments that could significantly advance research and increase others' investments. FSR can address the traditional system in ways that large industry or government cannot.  Because of our close relationships with the patient communities, we can move quickly to address emerging translational and clinical opportunities for ongoing innovation. We can commit to funding and supporting highly promising opportunities without the massive time-lag that stymies the current system of medical research.
FSR has developed focus areas by identifying what "gaps" exist in sarcoidosis research where, if filled, could result in the maximum impact.  We place a strong emphasis on translational  research which seeks a faster route of translating findings in basic science to practical applications that enhance human health and well-being.  With our focus on bridging the barriers to multi-disciplinary collaboration, FSR seeks to move "from bench to bedside" or from laboratory experiments through clinical trials to actual point-of-care patient applications.
Please Invest In a Cure
FSR is able to fund research and provide education because of the generosity of our donors. FSR is a non-profit 501(c) 3 organization. Donations are tax-deductible. Invest Now – Click here