Although patients and supporters recognize sarcoidosis to be a devastating illness, more awareness is desperately needed to determine the cause, exact prevalence, and best treatment protocol for sarcoidosis. It is unacceptable that the average time to diagnosis is 7 years and that many patients go untreated or misdiagnosed for years before discovering answers.
You can help! Our proclamation toolkit makes advocating for more awareness among local and state officials easy!
This states depicted in purple below are states in which proclamations recognizing April as Sarcoidosis Awareness Month have been secured for 2016: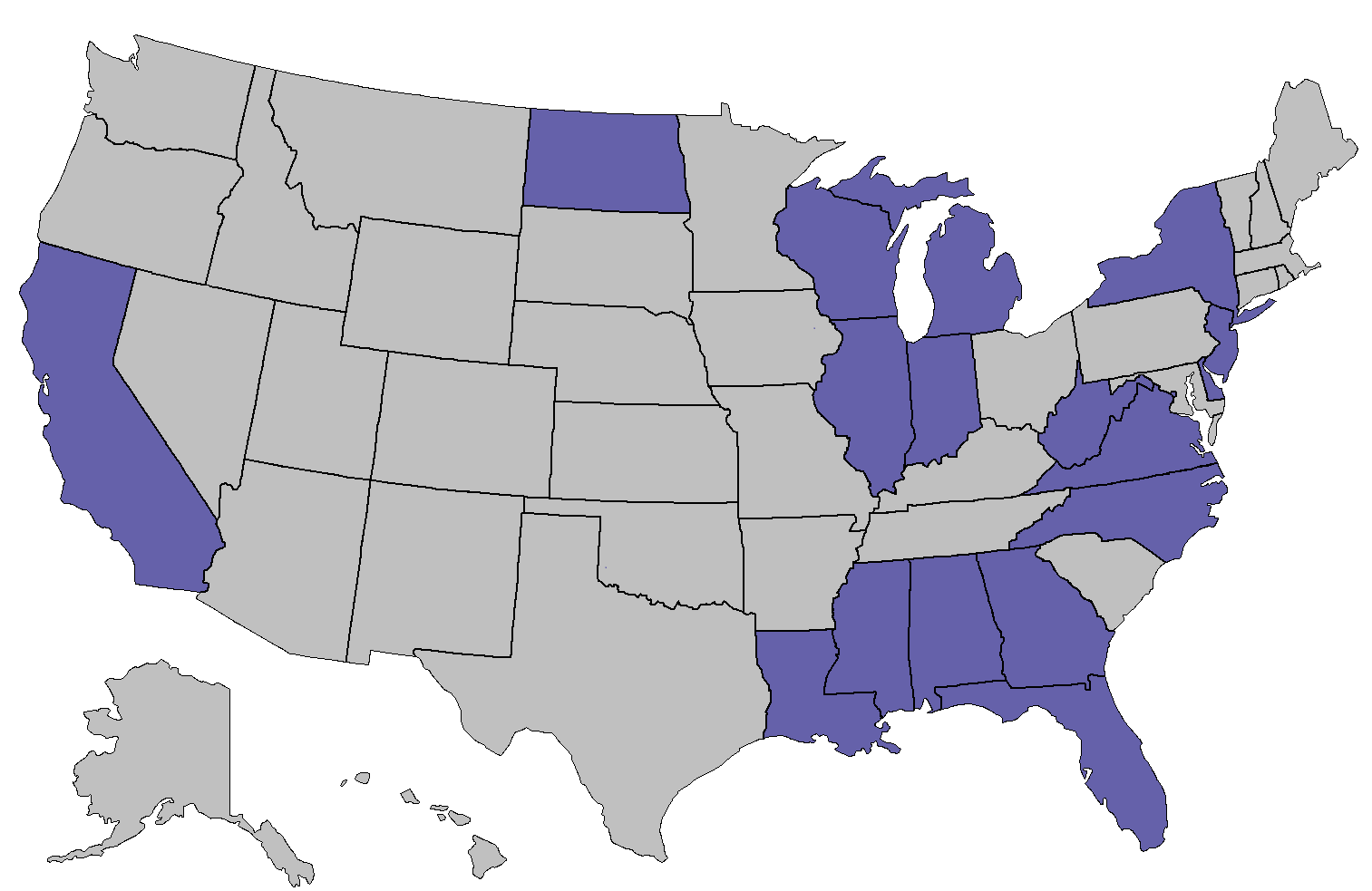 Help us #PaintTheMapPurple for sarcoidosis awareness! For more information or to share your progress towards securing a proclamation, please email info@stopsarcoidosis.org.