Did you know you can support FSR's mission through your Amazon purchases?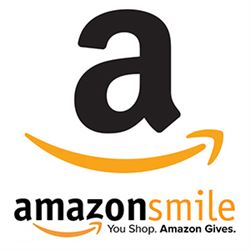 FSR strongly encourages all individuals to practice social distancing at this time, especially those with compromised immune systems due to sarcoidosis or medications related to sarcoidosis.
If you're purchasing groceries or essentials online to avoid leaving your house, please consider using Amazon Smile and choosing FSR as your charity of choice. It has no effect on the amount you pay, but Amazon will donate part of their profit from the sale to FSR! It will help support FSR's vital patient education and research programs, at no cost to you!
To date, shoppers using AmazonSmile have raised over
dollars to support sarcoidosis research, just through their regular online shopping.
Support FSR through your online purchases in 3 easy steps:
Sign in to amazon.com on your desktop or mobile phone browser.
From your desktop, go to Your Account from the navigation at the top of any page, and then select the option to Change your Charity. Or, from your mobile browser, select Change your Charity from the options at the bottom of the page.
Search for "Foundation for Sarcoidosis Research" and select FSR as the charitable organization you'd like to support.
Information from <https://www.amazon.com/gp/help/customer/display.html?nodeId=201365360>