Volunteers are vital to the success of the Foundation for Sarcoidosis Research.  There are numerous ways you can be involved.
Office Volunteers
Special Event Volunteers
Media Spokespeople
Support Group Leaders
FSR Ambassadors
Use our Contact FSR Form to sign up to volunteer.  Please include a note about what kind of volunteer opportunity you would like to try.
Office Volunteers
Office volunteers in Chicago assist FSR with daily tasks in the office such as filing, envelope stuffing, sorting and preparing orders.  This is a great volunteer opportunity for someone who is available during normal business hours.  We are happy to work around your schedule.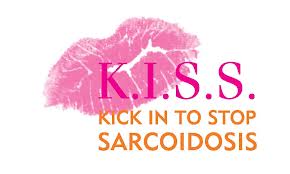 Special Event Volunteers
Special Event Volunteers in Chicago assist FSR with the production of special events throughout the year.  Volunteers are needed to assist with events such as K.I.S.S. Chicago and the Bank of America Chicago Marathon.
Media Spokespeople
At times, reporters or other members of the media contact FSR for information about sarcoidosis and asks to speak with a person living with sarcoidosis for his or her perspective.  If you would be willing to share your story with the media, please let us know. We will only give your name and contact information to the media after checking with you first.
Support Group Leaders
FSR strives to provide support and education to people living with sarcoidosis.  Support Groups are an important part of this effort.  FSR can provide individuals interested in starting a support group with a manual written by the Support Group Advisory Council (SGAC), and FSR and the SGAC are happy to offer guidance and advice to volunteers interested in starting a support group in your community.
FSR Ambassadors
FSR Ambassadors around the country educate the public about sarcoidosis by participating in Health Fairs and other activities designed to increase awareness of sarcoidosis.  Ambassadors are encouraged to seek out local opportunities to set up displays and distribute educational information in your communities.
Don't see what you're looking for on this page?  We're happy to discuss other volunteer opportunities with you.  Sign up to volunteer and include a note about what kind of volunteer opportunity you're interested in.