FSR recognizes the path toward medical advancements in sarcoidosis involves multiple approaches. We serve as the center or the Hub of the Sarcoidosis Research Ecosystem, creating linkages and sharing resources with all stakeholders.
While supporting academic research will continue to be a focus, FSR will expand our work to achieve the following: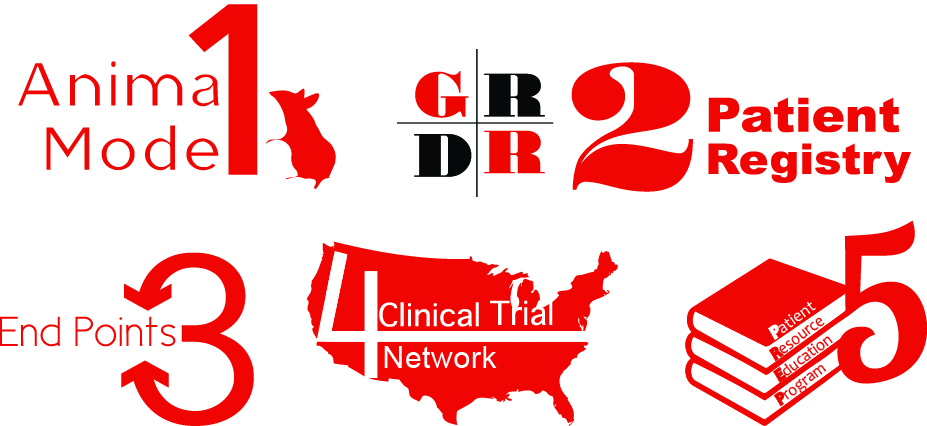 1) Animal Model
Transform the landscape of sarcoidosis research by financing the development of an animal model. This will propel preclinical drug development and reshape the future of sarcoidosis.
2) Patient Registry
Facilitate a large scale repository of patient information to increase sarcoidosis understanding and provide longitudinal data for research.
3) End Points
Establish endpoint measurements for use in clinical trials to determine the appropriate qualifiers for effective treatments.
4)Clinical Trial Network
Develop a database of patients interested in participation, promote the importance of patient involvement and connect researchers with patient locations.
5) patient Resource Education Program
Increase sarcoidosis awareness and engagement through the Patient Resource Education Program. This multifaceted endeavor includes a physician directory, patient networking, treatment protocol, support group links, and education material. Click here to find out more.