Foundation for Sarcoidosis Research Staff Members
Ginger Spitzer
Executive Director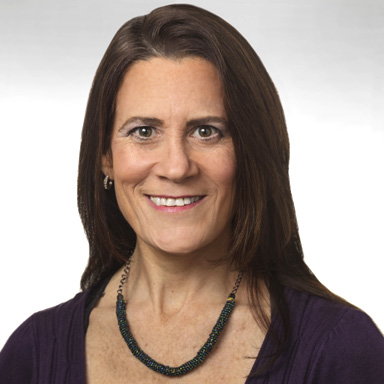 Ginger Spitzer joined the Foundation of Sarcoidosis Research in September 2012. As Executive Director, she leads the implementation of a new strategic plan to support the Foundation's mission and to raise vital funds in a cost-effective and time-efficient manner. Building on the Foundation's previous successes, Ginger leads a comprehensive plan that both highlights and unifies the FSR's multiple research and education initiatives with the goal of bringing accelerated changes for sarcoidosis patients.
With nearly 25 years of experience in managing non-profit organizational operations, Ginger provides expertise in organizational growth, best practices operations, and funder relations. Her professional endeavors encompass executive management positions for nonprofits with both a service and advocacy mission throughout nationally and globally. She also has held numerous adjunct university teaching positions. She currently is a member of the American Thoracic Society PAR committee, as well as the PAR Awards Committee and the PAR Health Disparities Committee.  In addition, she is a member of DIA, a 2015 Fellow of DIA-PEC, and associate editor of the DIA-PEC Newsletter, as well as a member of the Pfizer Rare Disease Advocacy Board, and numerous other professional organizations. Currently she is a PhD candidate at the University of Chicago.

Kelli Beyer
Director of Education & Outreach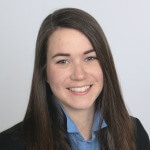 Kelli Beyer joined the Foundation for Sarcoidosis Research in November 2015. As Director of Education and Outreach, she leads the implementation of educational programming and communication initiatives designed to engage the Foundation's network of physicians, investigators, and patients. Unified in our collective mission to accelerate research and improve clinical care for sarcoidosis patients, these initiatives have increased awareness for sarcoidosis, empowered patients to take an active role in their treatment plan, and provided invaluable clinical tools and collaborative opportunities to clinicians and investigators.
With nearly 10 years of experience in non-profit management, Kelli offers a proven track record in program development, best practice communications and outreach, advocacy, and stakeholder engagement. Her professional career transverses large and small non-profit organizations, from the U.S. Fund for UNICEF to a small, direct-service non-profit serving families experiencing homelessness in Washington, DC. Having built numerous local and national programs, Kelli is undaunted by entrepreneurial demands or the need to adapt quickly to meet the needs of constituents. She holds a Bachelor's degree from Loyola University Chicago in Biology with concentration in Spanish Language and Literature. Kelli is also a recipient of the President's Gold Volunteer Service Award from the President's Council on Service and Civic Participation, which recognizes her dedication as a lifelong volunteer.

Noopur Singh
Director of Research Programs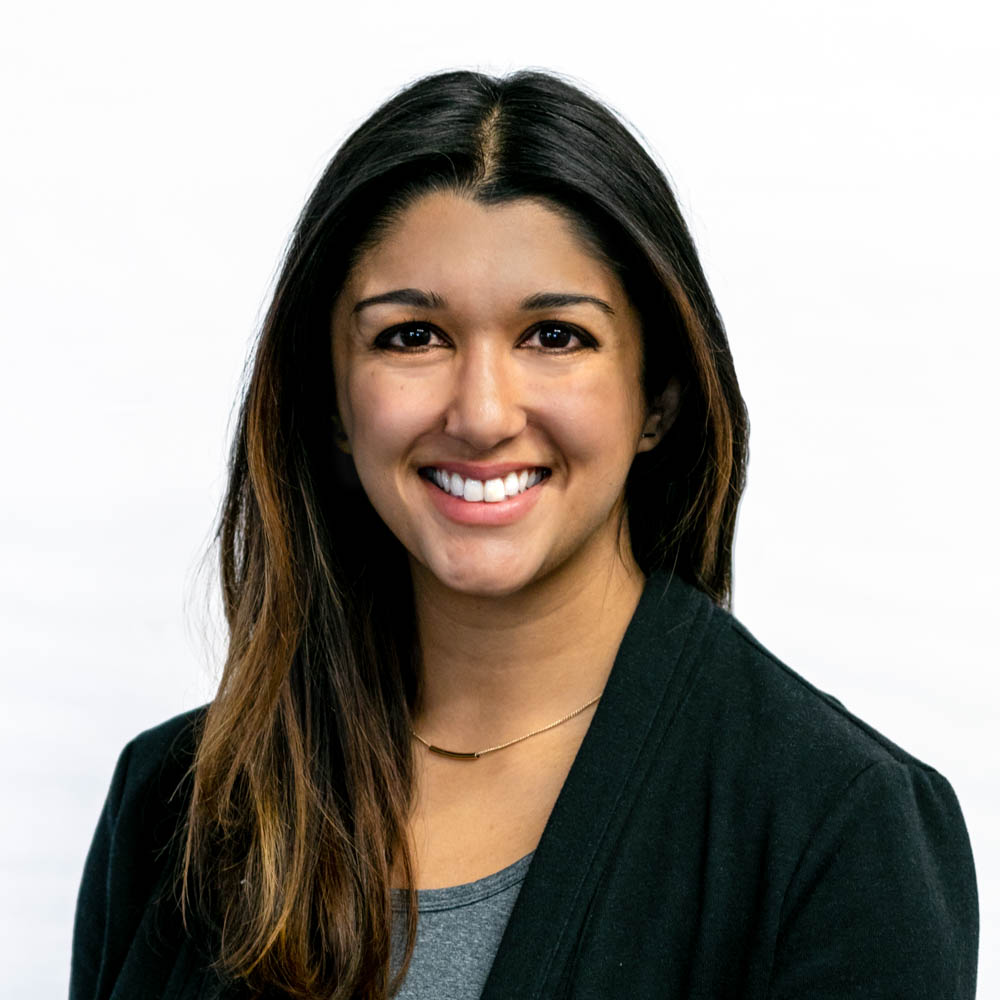 Noopur Singh joined the Foundation for Sarcoidosis Research in 2017. As Director of Research Programs, she leads clinical research initiatives for the Foundation for Sarcoidosis Clinical Studies Network, a multi-site disciplinary clinical research network located in the United States and abroad. In addition, Noopur manages the Disease Model Grant Award and the Foundation of Sarcoidosis Research Patient Registry.
Noopur has over 10 years of experience in clinical research, primarily focused on the management of multi-center clinical trials at the site level. Most recently, Noopur was Clinical Site Manager for Synexus in Chicago, responsible for managing the direction, planning, and execution of clinical trials in compliance with FDA regulations and Good Clinical Practice. From 2012 to 2016, Noopur held the position of Senior Clinical Research Coordinator at Ann & Robert H. Lurie Children's Hospital of Chicago Cystic Fibrosis Center. In this position, she managed over 25 industry-sponsored clinical trials and participated in a large multi-site Cystic Fibrosis clinical study network. Noopur has a Bachelor of Science from the University of Michigan with a focus in Movement Science. She is passionate about research involving orphan diseases and novel therapeutics and is excited to bring her experience to help expand FSR's research initiatives.

Angela Frelander
Director of Development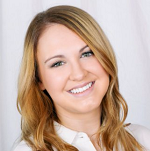 Angela Frelander joined the Foundation for Sarcoidosis Research in 2017. As the Director of Development, she oversees all fundraising activities at FSR. This includes building relationships with individual donors, foundations, corporations, and special event management. Angela works closely with the executive director and the board of directors to implement strategic growth initiatives to continue to help build an organization that improves the lives of those who suffer from sarcoidosis.
Angela has extensive experience in developing and fostering client relationships and business marketing. She is passionate about improving the client experience as well as providing superior service. She holds a Bachelor's degree in Psychology and a minor in Spanish from North Central College in Naperville, Illinois. Angela was the recipient of North Central College's Presidential Scholarship and was inducted into Psi Chi- the International Honor Society in Psychology.

Mindy Buchanan
Patient Engagement Manager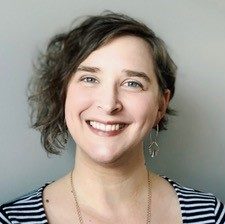 Mindy joined FSR in 2019. As Patient Engagement Manager, she works to increase FSR's engagement with individuals living with sarcoidosis and their loved ones through our education and advocacy programming. Mindy also works to improve FSR's research engagement strategies and educational programming surrounding the FSR Patient Registry.
Mindy has over 12 years of experience providing strategic program development, management and leadership across uniquely challenging settings. Most recently, Mindy's focus was patient and survivor advocacy in the adolescent and young adult (AYA) cancer space, where she drove peer-to-peer support, educational, and psychosocial programming for people diagnosed between the ages of 15 and 39.  With experience that includes working in both academic medical center and non-profit settings, she brings an in depth understanding of how research informs and elevates supportive and advocacy programming. Mindy studied public relations and communications at University of Oregon, and public health education at Portland State University. She also holds a post-graduate-certificate in biomedical ethics.

Maggie Hudson
Communications Manager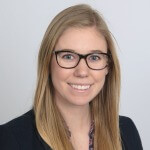 Maggie joined the Foundation for Sarcoidosis Research in 2016. In her time with FSR, she has worked to increase communication with patients and enhance FSR's online visibility. Active in digital communications, she creates and manages content on FSR's website as well as social media, regularly working with guest bloggers and other organizations to bring FSR's online audience fresh and accurate information. She also works to stay on top of patient needs by sharing and creating resources to help increase patient education and awareness.
Maggie came to FSR from Kenyon College, with a Bachelor's degree in Psychology and a minor in Women's and Gender Studies. She has always been passionate about helping others. In her four years at Kenyon, she was an active volunteer with Transition Mission, a program to help local high school students with developmental disabilities integrate into social situations. She also worked as an employment support mentor at George Mason University's LIFE Program, a program for high functioning college-aged students with disabilities. Maggie helped her students develop important skills to help them succeed in the workplace and accompanied them to internships on Capitol Hill. At FSR, she enjoys that she's able to continue this work being an advocate and resource for those who need it.

Tamara Al-Hakim
Research Coordinator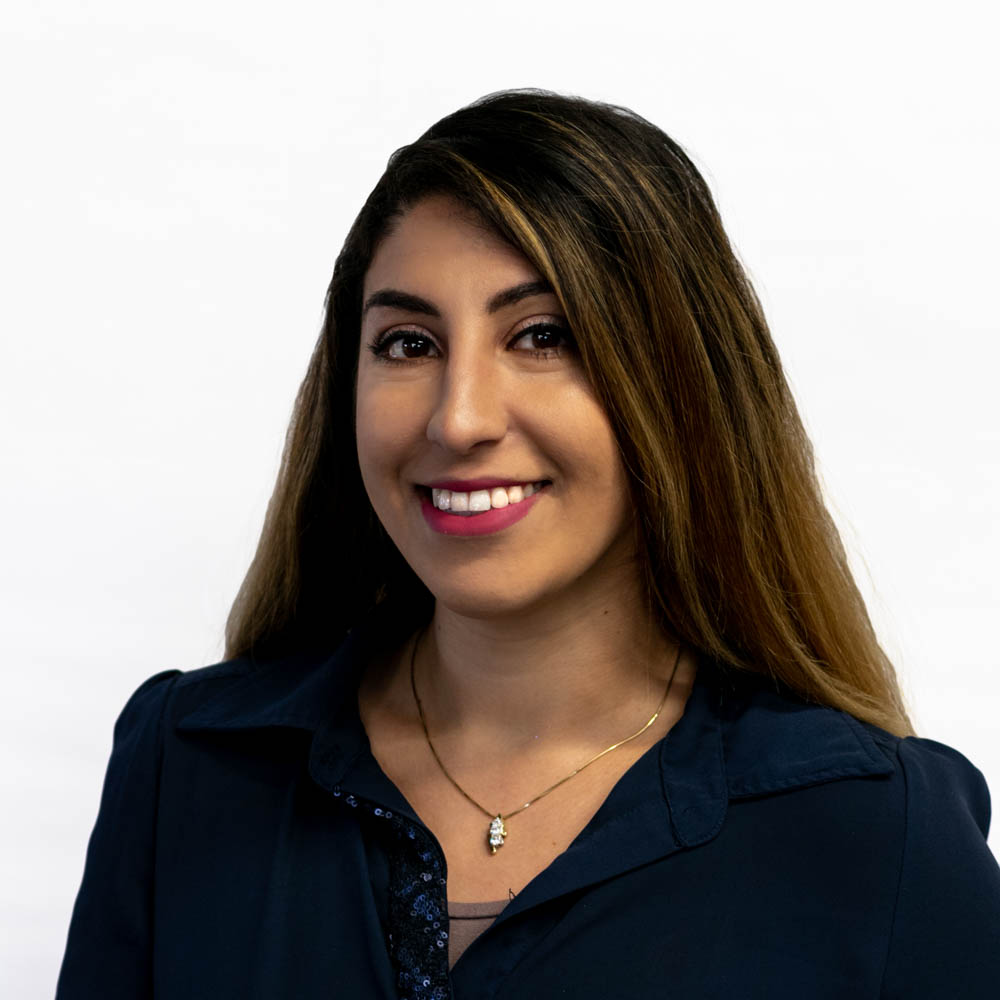 Tamara Al-Hakim joined the Foundation for Sarcoidosis Research in November 2018. As Research Project Coordinator, she works alongside the Research Manager to implement the clinical research initiatives for the Foundation for Sarcoidosis Clinical Studies Network. She also manages the FSR's Small Grant Program, which helps jumpstart early research into the sarcoidosis space, and utilizes her medical knowledge to create patient-friendly content about clinical research in sarcoidosis.
Tamara graduated from an international medical school, and has worked as a clinical research assistant for industry-sponsored clinical trials at Apex Medical Research. She also teaches medical doctors clinical skills and proper patient note documentation. She is currently working toward receiving her master's degree in Health Administration and Public Health from UIC. Tamara is excited to bring her medical knowledge and clinical experience to the FSR and promote sarcoidosis research.

Lesley Baxter
Outreach Coordinator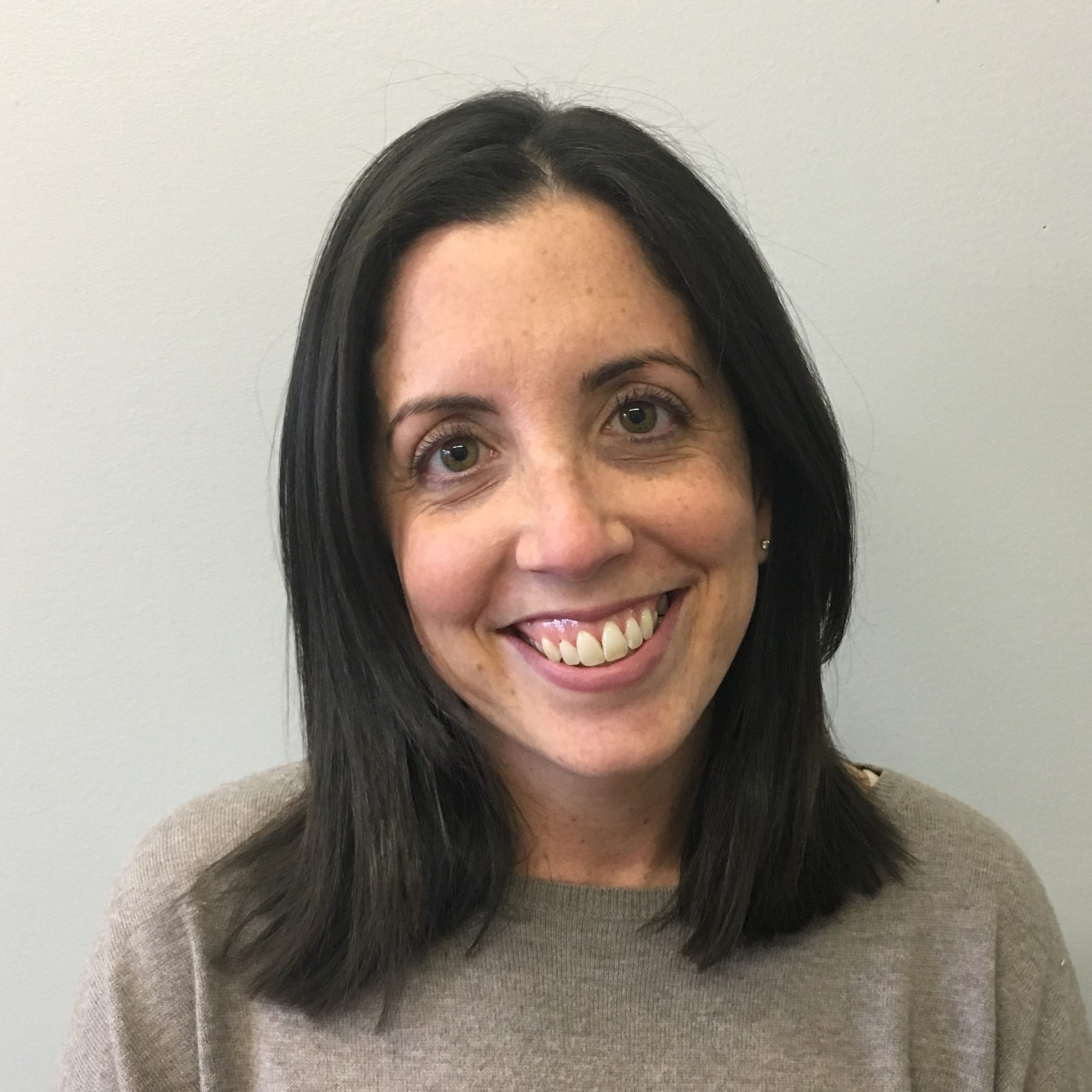 Lesley began volunteering at FSR in 2012 after her husband was diagnosed with cardiac sarcoidosis. She has experienced first-hand the devastation that sarcoidosis can cause, and became determined to help the fight in eradicating this disease. Lesley quickly became involved in all aspects of the foundation, and subsequently joined on as Outreach Coordinator in 2015. Lesley can be credited with her work in developing the foundation's extensive Physician and Investigator Directory and Network. This network serves as an invaluable resource for sarcoidosis outreach and communication, in hopes that it will connect sarcoidosis specialists from around the world to advance research and awareness.
Lesley is an accomplished project manager with experience in both public and private education environments. She holds a BA in Psychology from Trinity College in Hartford, Connecticut, as well as an MA in Education. Lesley lives on the north shore of Chicago with her husband and two sons.

Hana Nabulsi
Development Assistant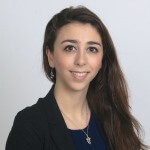 Hana Nabulsi joined the Foundation for Sarcoidosis Research in August 2016. As a Development Assistant, she assists in donor-related communications, gathers information concerning prospective donors and physicians, and helps with outreach efforts to inform patients and supporters of their opportunities to support the Foundation's mission.
She graduated with a degree in Neuropsychology from DePaul University and hopes to earn her master's degree. She is interested in pursuing a career that deals with patient empowerment and healthcare.

Nicholas Zeppos
Administrative Assistant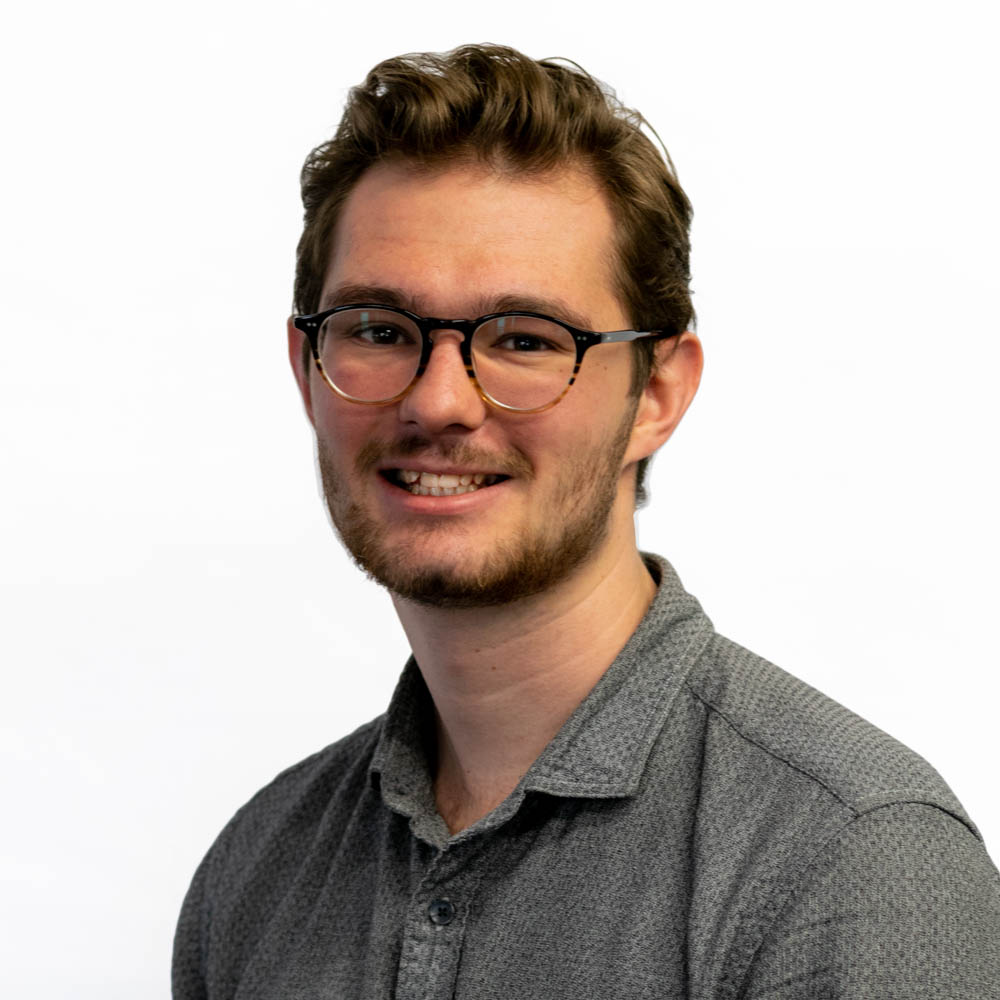 Nicholas Zeppos joined the Foundation for Sarcoidosis Research in August 2017. He is currently at DePaul University studying marketing. As an Administrative Assistant, Nick plays a large role in office operations, as well as researching strategic new ways to engage physicians, patients, and potential investors. He also assists with outreach efforts to engage patients and supporters in FSR's mission and increase community awareness on the disease.
Upon graduating, Nick hopes to use his marketing degree to help advocate for small non-profit businesses in the healthcare community.