Foundation for Sarcoidosis Research Staff Members
Mary McGowan
Chief Executive Officer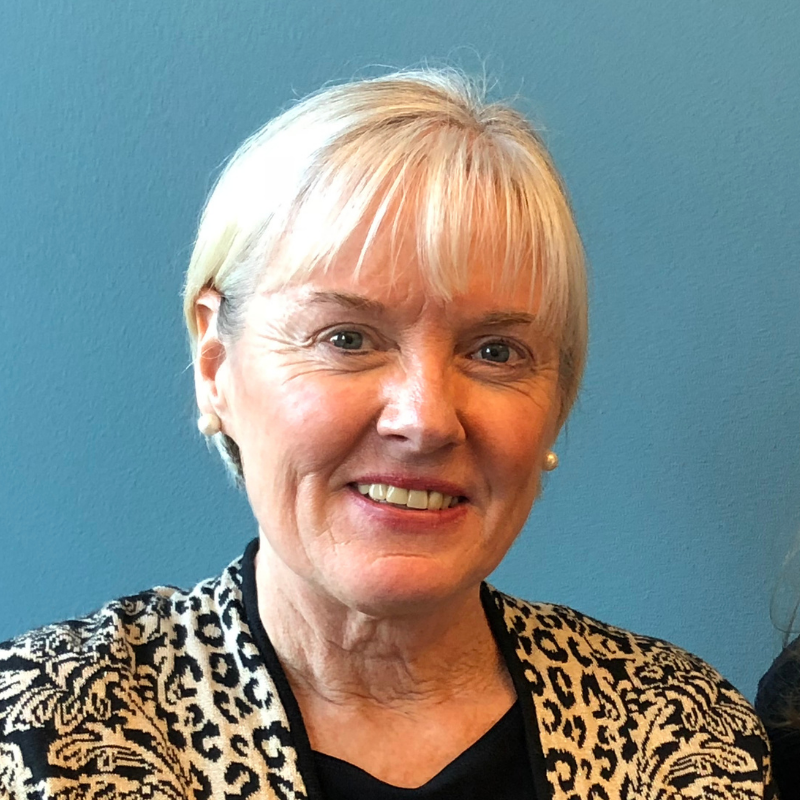 Mary joined the Foundation for Sarcoidosis Research as the organization's first-ever Chief Executive Officer in 2020. As CEO, Mary serves as the primary representative and spokesperson for FSR and leads the organization's strategic vision with patient engagement, strategic partnerships, fundraising, advocacy efforts, program direction, and an aggressive communications and research agenda.
Mary brings 35 years of nonprofit leadership and management experience to the role. Prior to joining FSR, she served as Executive Director at The Myositis Association (TMA.) As Executive Director of TMA, McGowan was featured and highlighted as a preeminent rare disease leader by numerous entities including American Autoimmune Related Diseases Association, Global Genes and the National Organization for Rare Diseases for her innovative national campaigns including Women of Color and Myositis and her leading telemedicine initiatives for autoimmune patients during COVID-19.
Prior to her time at TMA, Mary served as CEO of WomenHeart: The National Coalition for Women with Heart Disease.  During her 8 years with WomenHeart, McGowan ensured the organization's long-term growth and sustainability as the leading voice for the 48 million American women living with or at risk of heart disease. McGowan also served as Executive Director of the Allergy & Asthma Network, the leading nonprofit organization dedicated to eliminating suffering and death due to asthma, allergies and related conditions. She held various positions with the American Academy of Pediatrics during her service of 18 years. McGowan earned a Master's Degree in Human Resources Development from the George Washington University and a B.A. from Trinity University.
To view Mary's reflections from her first year as CEO, read her blog here.
Tricha Shivas
Chief Strategy Officer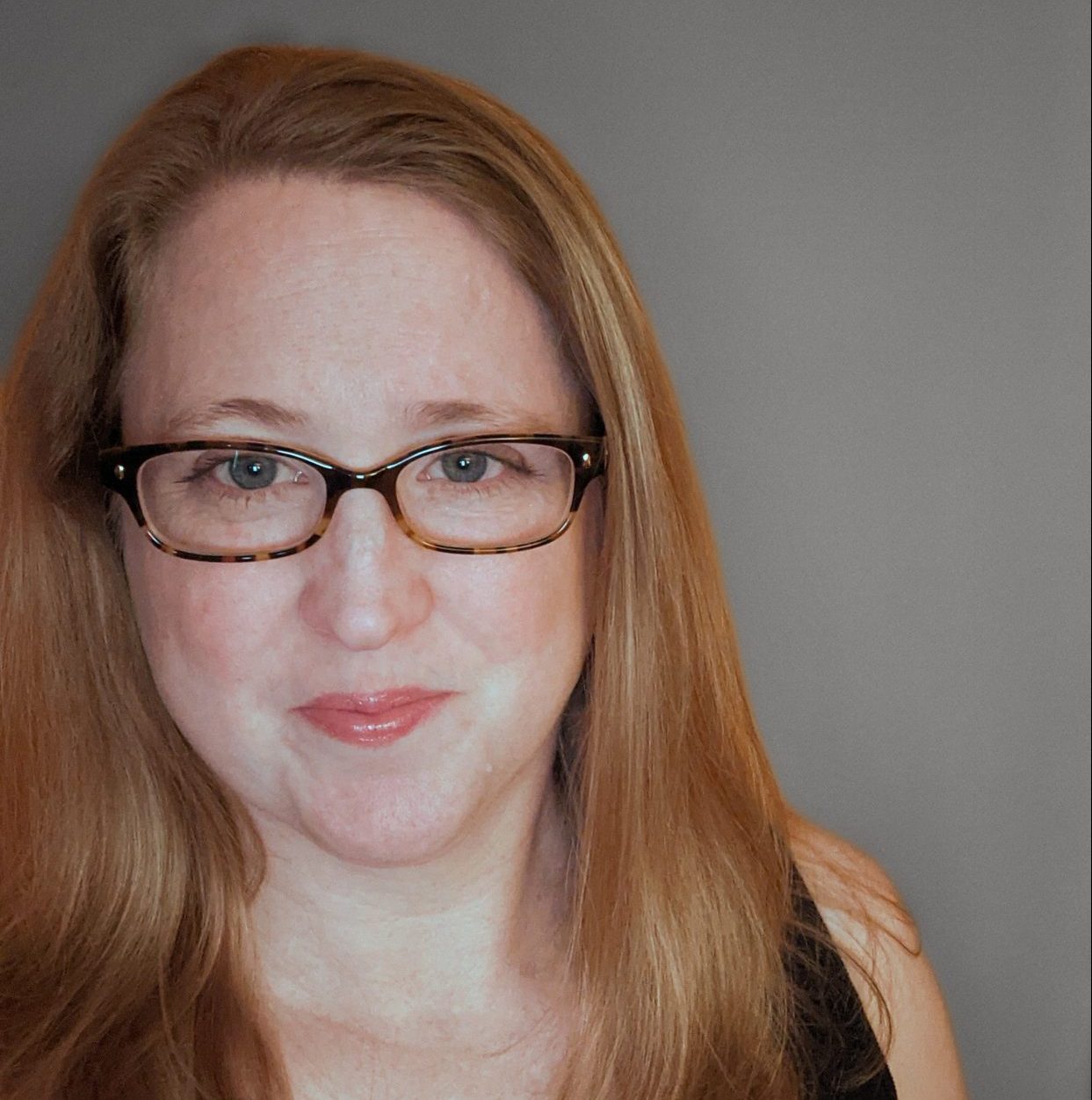 Tricha Shivas joined the Foundation for Sarcoidosis Research (FSR) in December of 2020.  As the Chief Strategy Officer, she works with various stakeholders including individuals living with sarcoidosis and their loved ones, academic researchers, clinicians, industry partners, regulators and policy-makers to advance FSR's mission to support patients and accelerate sarcoidosis research in the search for a cure.
Tricha is a collaborative and strategic leader with over 15 years of non-profit results-driven experience.  Tricha has dedicated her career to improving the lives of those with complex chronic illness and rare diseases. Tricha has served patients in her roles with the Washington Regional Transplant Community, The Muscular Dystrophy Association (MDA), The National Quality Forum (NQF), WomenHeart – the National Coalition for Women with Heart Disease, and The Myositis Association (TMA).  In these roles, she helped build comprehensive patient engagement and awareness programming, developed robust diversity, inclusion, and equity programming, worked with the NIH, FDA, and industry to expand therapeutic pipelines and to increase patient centricity in drug develop, and worked with the CDC, HHS, regulators, and state and federal legislators to improve national health policy strategies, patient access to care, and healthcare quality measures.
Tricha received her bachelors in American Studies from Albright College and her Masters of Bioethics from University of Pennsylvania.  She currently serves on Drexel University's Health Administration Department Advisory Council and Global Skin's Rare Disease Steering Committee.  Tricha lives in Ohio with her husband, Daryl, and her dog, Dooley.
Angela O'Malley
Senior Director of Development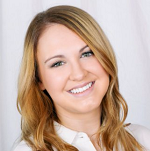 Angela O'Malley joined the Foundation for Sarcoidosis Research in 2017. As the Director of Development, she oversees all fundraising activities at FSR. This includes building relationships with individual donors, foundations, corporations, and special event management. Angela works closely with the executive director and the board of directors to implement strategic growth initiatives to continue to help build an organization that improves the lives of those who suffer from sarcoidosis.
Angela has extensive experience in developing and fostering client relationships and business marketing. She is passionate about improving the client experience as well as providing superior service. She holds a Bachelor's degree in Psychology and a minor in Spanish from North Central College in Naperville, Illinois. Angela was the recipient of North Central College's Presidential Scholarship and was inducted into Psi Chi- the International Honor Society in Psychology.
Manny Lozano
Senior Director of Global Patient Programs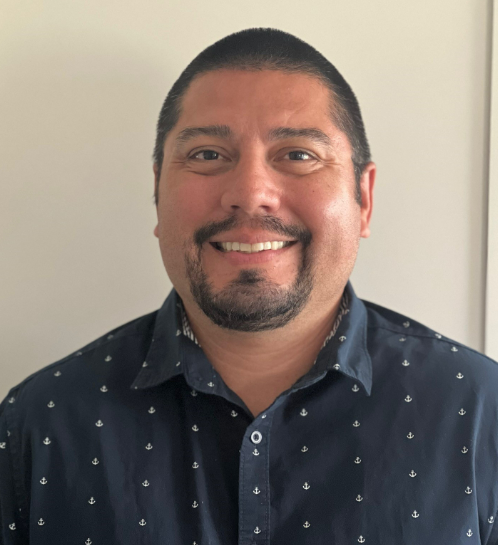 Manny joined the FSR in May of 2023 after 23 years of service in the United States Navy. As the Senior Director of Global Patient Programs, he is responsible for developing, communicating, executing, and sustaining strategic initiatives that advance all of FSR's patient education and support programs.
Manny is a performance driven senior healthcare leader with 20+ years of healthcare experience with an additional five years in healthcare training and project management. Manny has experience developing teams and launching projects from the ground up, including facilitation of medical emergency preparedness and response. Most recently, he was responsible for delivering strategic business solutions by planning and executing complex training scenarios and project initiatives. Manny's diverse set of skills and experience in the Navy have included tours and assignments with hospitals, Marines, submarines, and special warfare units. He earned his Bachelors of Sciences in Health Sciences from TUI University in June of 2008.
Cathi Davis
Senior Communications and Marketing Manager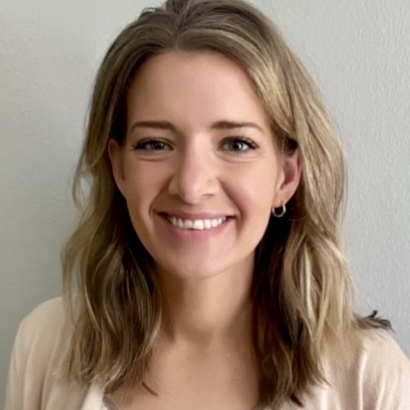 Cathi Davis joined the Foundation for Sarcoidosis Research team in April 2021, inspired by a friend affected by sarcoidosis. As Senior Communications and Marketing Manager, she manages the strategy for all external communications, website, and public relations messages and collateral to consistently articulate FSR's mission.
Cathi graduated from Roosevelt University in Chicago, IL with a bachelor's degree in Integrated Marketing Communications. Prior to FSR, she spent her professional career creating content and marketing campaigns for several non-profits, mainly focused on efforts that support people with disabilities. Working in the nonprofit industry, she has learned how to build effective communication strategies to reach a variety of audiences. She hopes to continue using her skills to increase awareness for sarcoidosis research to help accelerate treatments and possibly a cure.
Rebecca Epstein
Senior Research Manager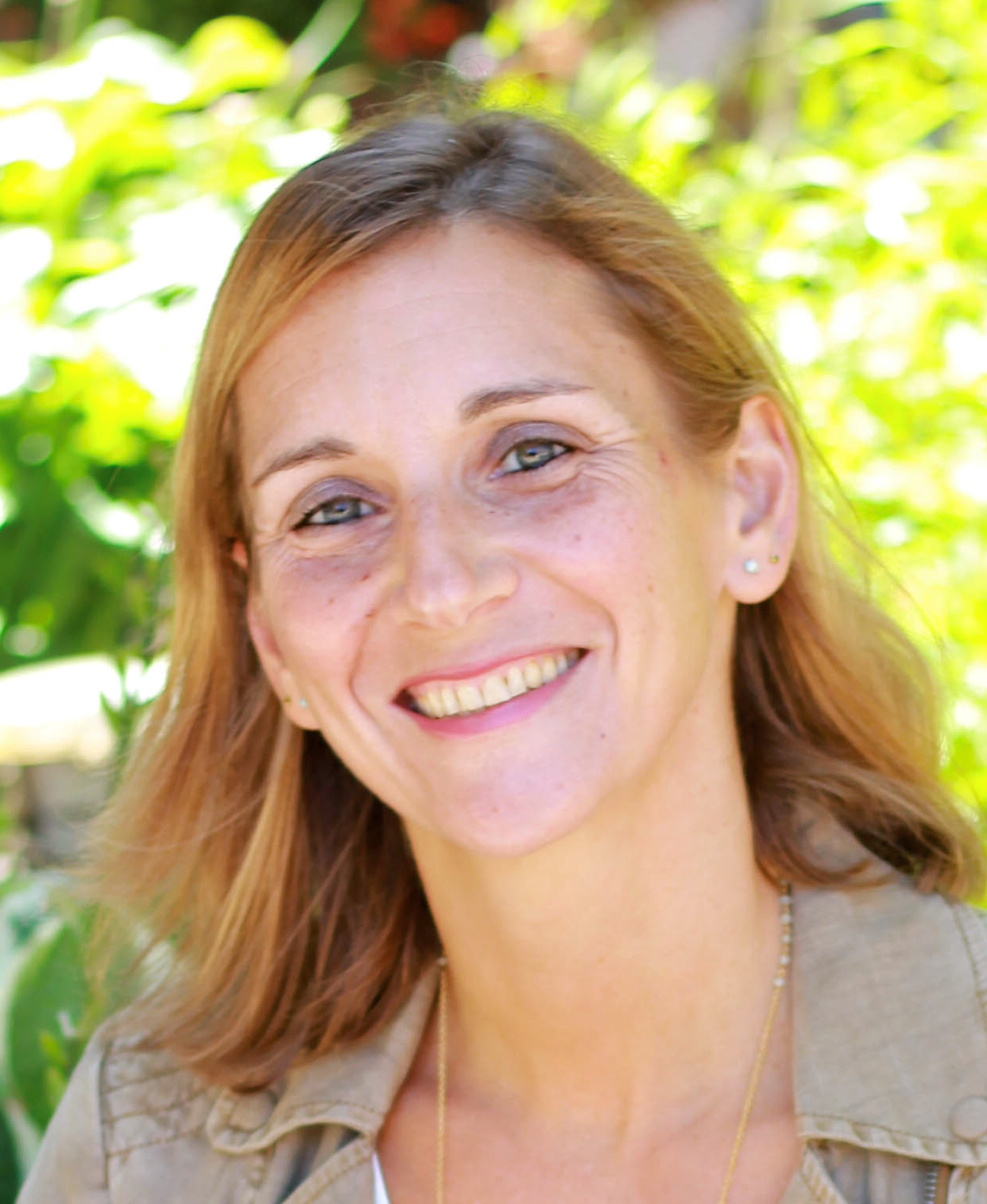 Rebecca joined the Foundation for Sarcoidosis Research in August 2022 as a Public Health Consultant, later being promoted to Senior Research Manager. She will be aggregating and analyzing insurance claims using Komodo to support public health research and community projects under the Chan Zuckerberg's Initiative "Rare As One" grant.
Rebecca recently graduated with a Master's degree in Public Health with a concentration in Epidemiology and Biostatistics from Tufts University School of Medicine. While in graduate school, she was drawn to the rare disease world because of the combination of strength and kindness she encountered from the community. For her capstone project, she created a dataset of the demographics of the studied populations across three rare diseases and compared that to the demographics of what we currently understand about the global underlying population.
Her previous work was in women's safety and empowerment. She co-founded and directed communications for a women's safety program called Train Your Roar. In addition to punching, she enjoys distance running. She is raising her four teenagers at mile 24 of the Boston Marathon.
Lesley Baxter
Clinical Engagement Manager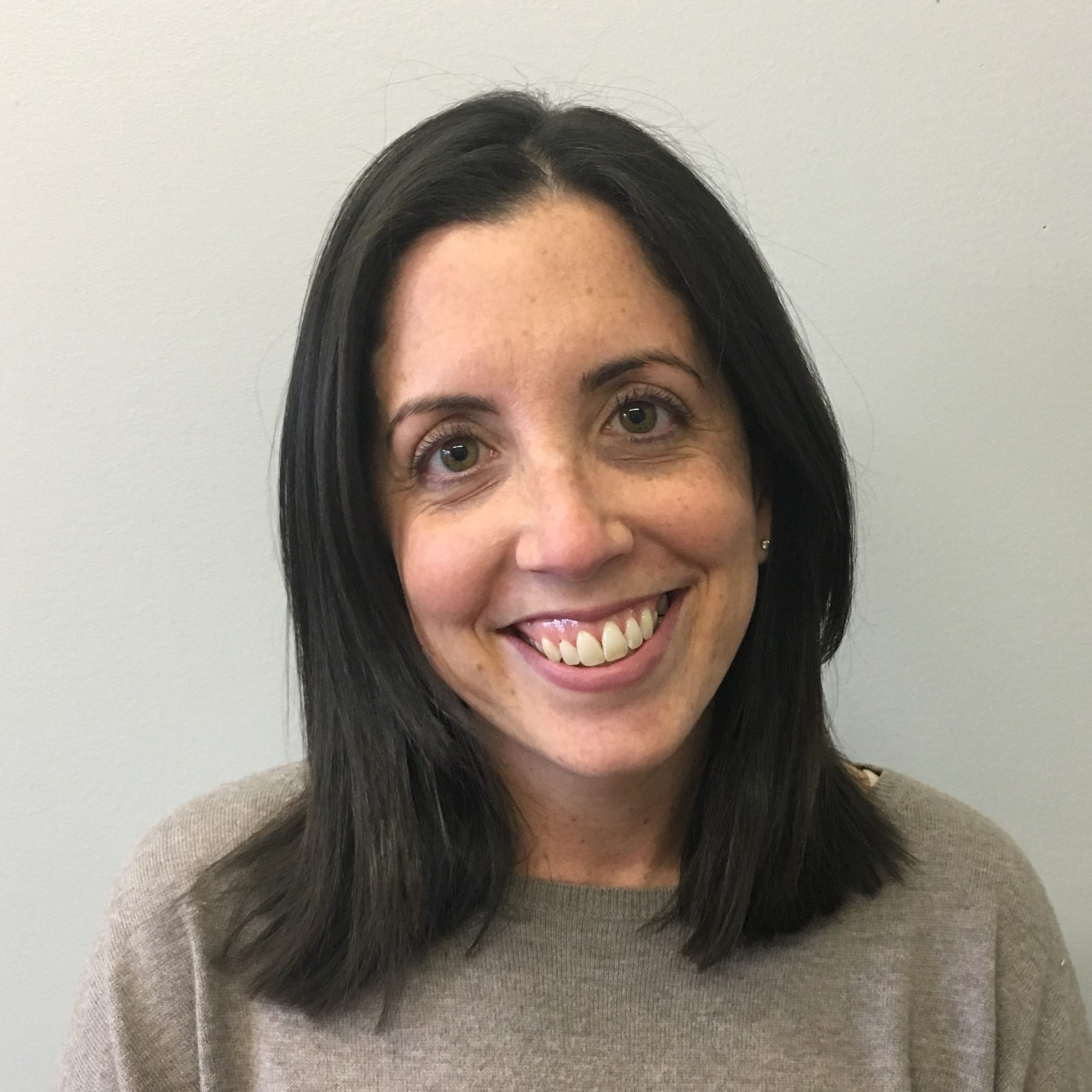 Lesley began volunteering at FSR in 2012 after her husband was diagnosed with cardiac sarcoidosis. She has experienced first-hand the devastation that sarcoidosis can cause, and became determined to help the fight in eradicating this disease. Lesley quickly became involved in all aspects of the foundation, and subsequently joined on as Outreach Coordinator in 2015, later being promoted to Clinical Engagement Manager. Lesley can be credited with her work in developing the foundation's extensive Physician and Investigator Directory and Network. This network serves as an invaluable resource for sarcoidosis outreach and communication, in hopes that it will connect sarcoidosis specialists from around the world to advance research and awareness.
Lesley is an accomplished project manager with experience in both public and private education environments. She holds a BA in Psychology from Trinity College in Hartford, Connecticut, as well as an MA in Education. Lesley lives on the north shore of Chicago with her husband and two sons.
Stacy Ahlberg
Development Grants and Corporate Partnership Manager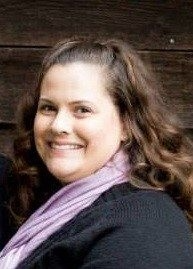 Stacy joined the Foundation for Sarcoidosis Research in April of 2023. As the Development Grants and Corporate Partnership Manager, she will work with the Director of Development and Chief Strategy Officer on the management of the organization's grants and corporate relationships including cultivating, growing, and managing the organization's partners.
Stacy graduated from Arizona State University in Tempe, AZ with a bachelor's degree in Communications. Prior to FSR, Stacy has spent 20 years working in the fundraising and special events industry at several non-profit organizations specializing in areas of relationship management, event planning, grant management, as well as high level individual and corporate fundraising. Stacy lives in the Pacific Northwest with her husband and daughter.
Khaleelah Cohen
Diversity & Inclusion Programs Consultant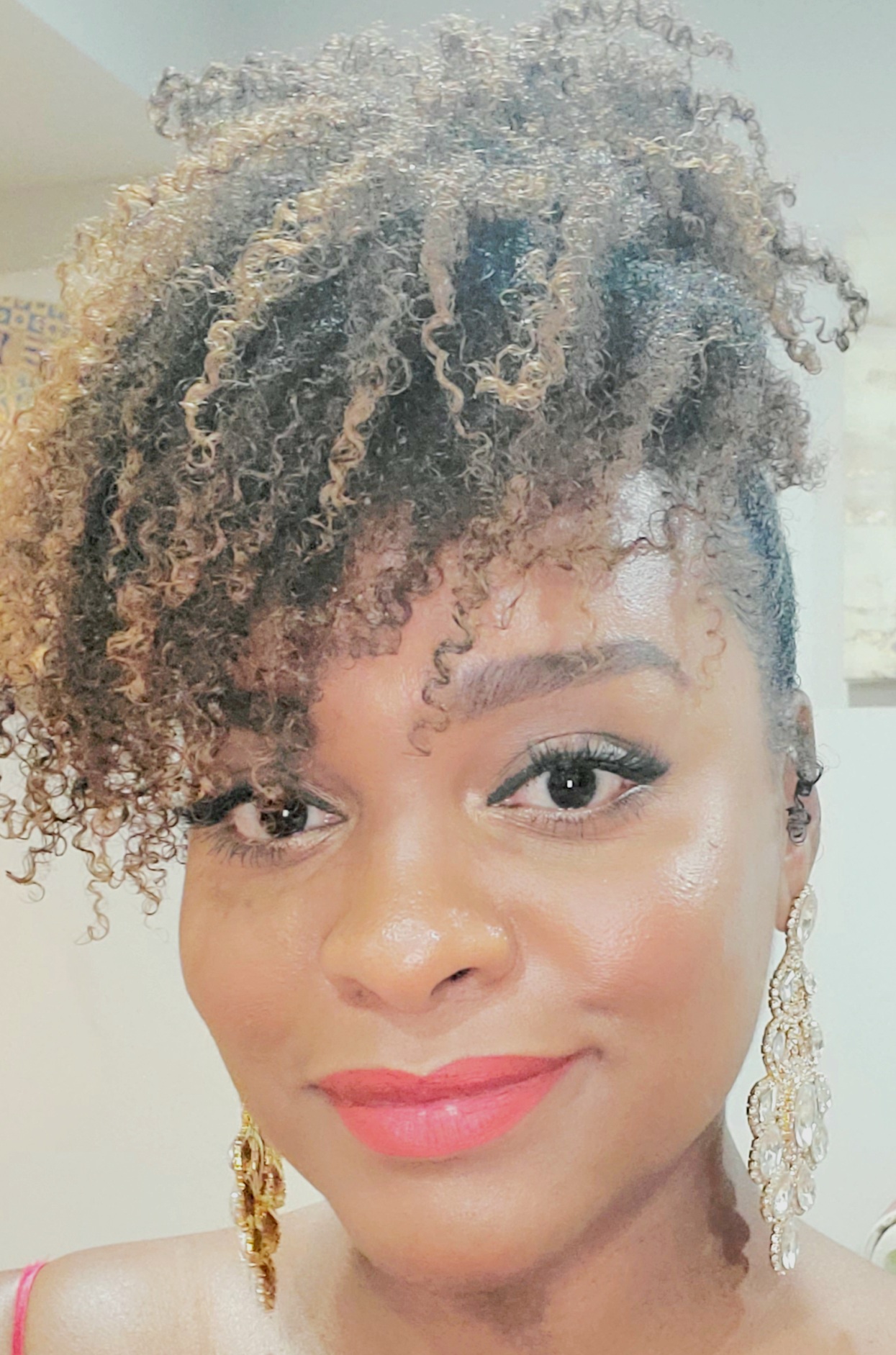 As Diversity & Inclusion Programs Consultant, Khaleelah manages efforts to improve diversity and inclusion for patients and physicians and other stakeholders by managing programs such as the Women of Color Committee. Khaleelah has over six years of research and collegiate teaching experience; and a professional background in non-profit program development and volunteer services spanning over 12 years.  In her previous roles, she oversaw the enhancement and execution of numerous program initiatives and national training conferences. As Director of Programs at WomenHeart: The National Coalition for Women with Heart Disease, she managed community-based education initiatives, peer support programs, social media campaigns and led the planning and execution of the organization's annual conferences for patients and national hospital partners. In 2017, Khaleelah launched her consulting business and has worked for clients such as WomenHeart and The Myositis Association, managing and directing various aspects of patient volunteer programs, training, and volunteer services. She continues her work in the non-profit sector, serving community members through her position as Community Benefit Specialist with MedStar Georgetown University Hospital and continues to offer consulting services for non-profit organizations.  Khaleelah received her MA in Sociology from the University of Maryland, College Park, and B.A. from the University of California, Riverside where she graduated Magna Cum Laude, Phi Beta Kappa.  She currently serves on the Board of Directors for Open My Heart Foundation and The Talking Drum, Incorporated. Khaleelah is a California native and resides in the District of Columbia with her husband and three kids.