FSR is looking for Global Sarcoidosis Clinic Alliance Volunteers!
The FSR Global Sarcoidosis Clinic Alliance (FSR-GSCA) is a member program consisting of clinics, hospitals, and individual providers committed to finding a cure and offering evidence-based, patient-centric care for those living with sarcoidosis.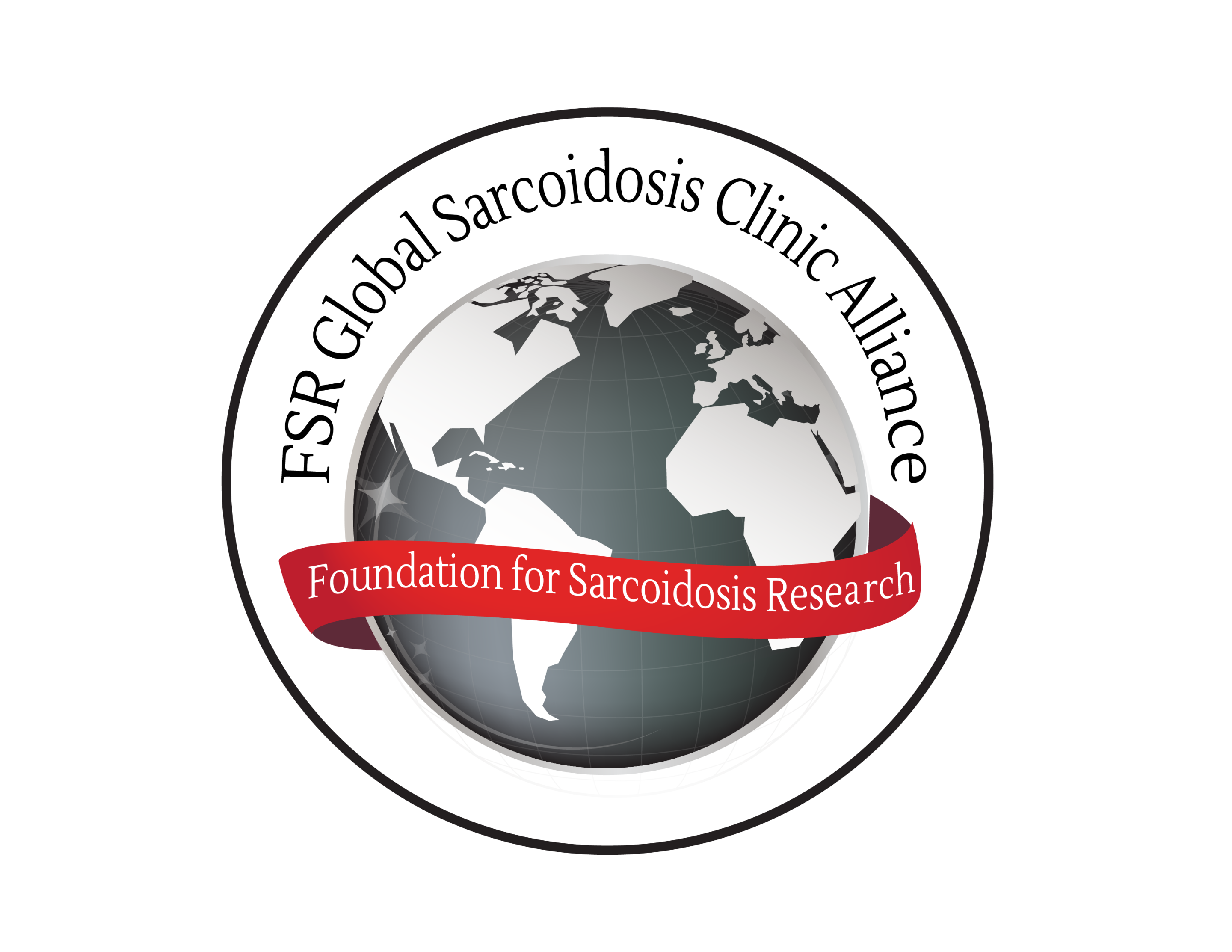 FSR is seeking dynamic, driven individuals impacted by sarcoidosis to apply to become Community Outreach Leaders and Community Group Leaders to work together as part of volunteer teams serving areas close to FSR Global Sarcoidosis Clinics.
Exclusive Volunteer Opportunities:
Comprehensive training from leading experts in media and communication and peer leadership

Quarterly virtual volunteer leader meetings to enhance networking, community, and share best practices

Attendance at future in-person FSR Volunteer Leader training 

Invitation to the 2024 Annual FSR Research Gala for Leaders who consistently report monthly activities on time 
How FSR Supports Volunteer Leaders:
In addition to the stated opportunities, each Volunteer Leader will receive:
FSR Volunteer Leader tote bag, email address, and business cards

Toolkits, templates, event-in-a-box, and education materials provided by FSR

Pre-paid visa cards to cover approved upfront expenses for in-person support group and/or events

Mileage reimbursement for approved in-person support group meetings and/or events
Important Dates:
Application deadline: August 1, 2023 (11:50 pm PST)

Mandatory Virtual Training: August 26-27, 2023
FSR Global Sarcoidosis Clinic Alliance Community Groups are meant to address the education and community building needs of patients and their loved ones. These support groups serve as a potential gateway for patients to access critical services both within the FSR-GSCA member clinic, as well as from FSR.
The FSR Global Sarcoidosis Clinic Alliance Community Group Leaders work in teams of two to co-facilitate and co-host monthly sarcoidosis support groups for patients and their loved ones.

Community Group Leaders are dynamic patient volunteers living with sarcoidosis who are specially trained to facilitate in-person Community groups at FSR Global Clinic Alliance member locations.

All FSR Global Clinic Alliance Community Groups are assigned two co-leaders in support of workload dissemination, as well as illness or vacation coverage.

Alliance Community Group Leaders should have excellent communication and active listening skills. They should be emotionally ready to provide peer-to-peer leadership and empowerment through the group they facilitate.

6-8 hours/month time commitment
FSR Global Sarcoidosis Clinic Alliance Community Outreach Program aims to increase awareness about sarcoidosis, available FSR-GSCA member clinic services, FSR initiatives and patient support opportunities, and raise funds within their communities for sustained FSR-GSCA programming.
The FSR Global Sarcoidosis Clinic Alliance Community Outreach Leaders are patients or caregivers who have been trained to share their experiences with sarcoidosis to empower patients and ignite stakeholder engagement.

They serve as representatives of FSR and the Member institution through public speaking, media, awareness and fundraising activities.

Alliance Outreach Leaders work in teams to engage with local organizations, companies, and places of worship to participate in events, provide presentations and educational materials, and share their experience to raise awareness of sarcoidosis in their surrounding communities.

Alliance Outreach Leaders teams work with FSR to host awareness fundraising events. They have the opportunity to share their story with the media to increase awareness and encourage stories about sarcoidosis and FSR initiatives, with special attention to FSR-GSCA member services.

FSR's Volunteer training program brings together experts in sarcoidosis, peer-to-peer leadership and support, and communication and media to ensure each Volunteer is empowered, supported and prepared to become a leader in their community. 

5 hours/month time commitment
View the FSR Global Sarcoidosis Clinics: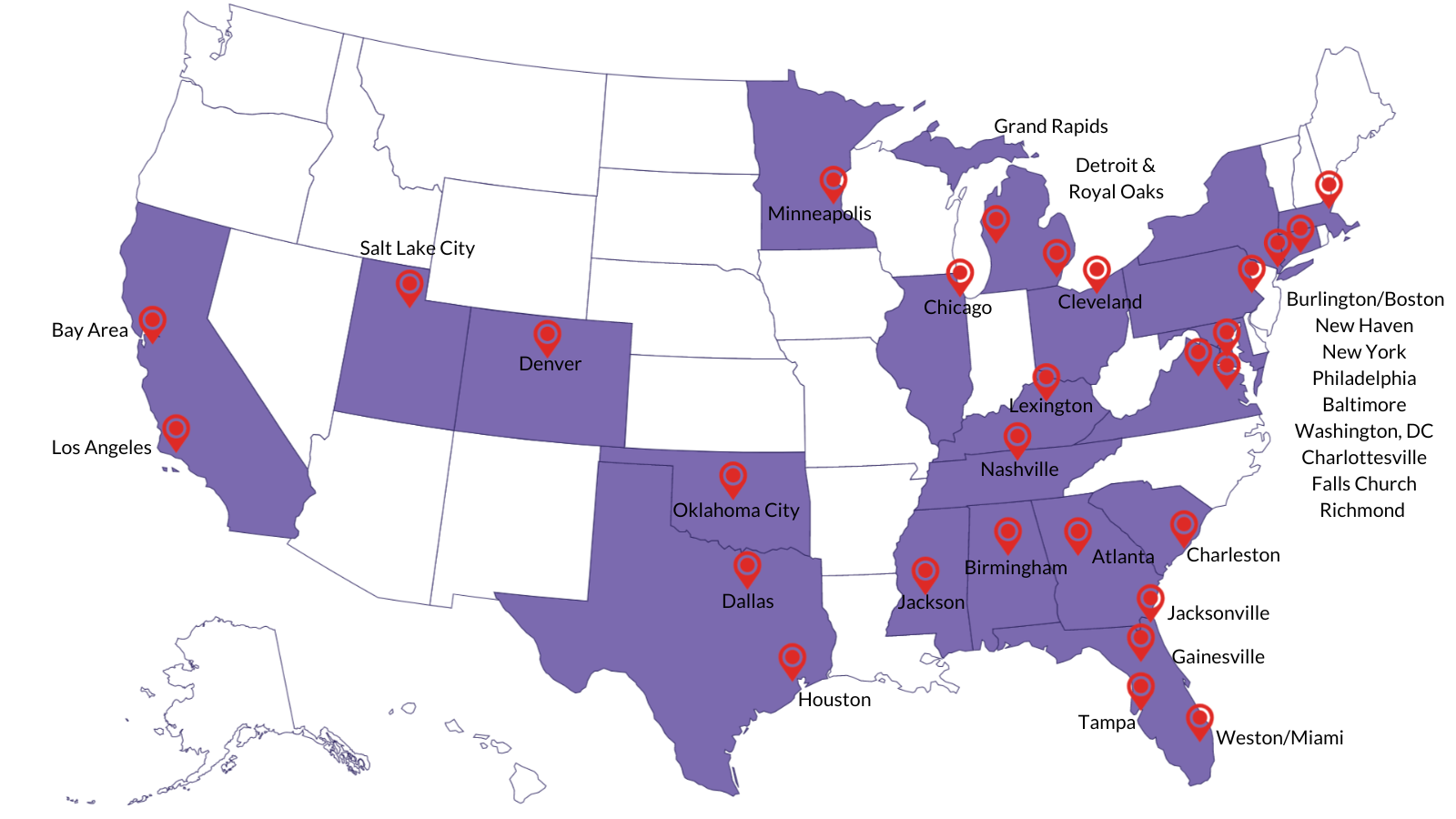 Do you go to another clinic not listed here? Send them the flyer linked below so they can join the FSR-GSCA!