About the Patient Navigator Program
The Foundation for Sarcoidosis' Patient Navigator Program provides one-on-one support for those newly diagnosed with sarcoidosis, in the diagnosis process, experiencing their first flare, and/or new organ manifestation. FSR's Patient Navigators are experienced sarcoidosis warriors and caregivers who have passed our Navigator training program.
Types of support our Patient Navigators can provide:
Finding a knowledgeable healthcare provider
Finding sarcoidosis resources in your community and/or nationwide (support groups, local sarcoidosis awareness efforts, health teams, etc.)
Talking through complex health decisions, and or disability processes
Providing support for how to communicate with your healthcare provider
Lending an ear: sometimes, you just need someone to talk to
Being present as you move through your sarcoidosis journey
How it works:
Complete a request for Patient Navigator here or with the button below
FSR will match you with a Patient Navigator within 24 hours of receiving your request
Your matched Patient Navigator will contact you via your preferred time and method within 24 hours of being matched
Your Patient Navigator will do an initial check-in with you, and the two of you will determine how to utilize the next 45-days.
FSR will reach out to you at various time points both inside the 45-days and up to six months after to ensure everything is going and went smoothly.
What this program is not:
A counseling or therapy service: our Patient Navigators have been specially trained in peer support. But they are not counselors or therapists
A substitute for healthcare providers: our Patient Navigators come from a variety of backgrounds. However, even those with medical licenses will not provide medical advice. The standing advice of FSR and all our Patient Navigators is to always speak with your physician regarding healthcare questions, or contact 911 in case of an emergency.
FAQs:
What happens if my Patient Navigator does not contact me within 48 hours of my submission?
Please contact our Director of Patient Programs, Mindy Buchanan, at mindy@stopsarcoidosis.org or 312-341-0500 x110.
Why 45-days?
FSR conducted surveys to best assess how long someone who was newly diagnosed or perhaps experiencing their first flair or new organ manifestation might need one-on-one support. 45-days hit the spot! You are of course welcome to keep in contact with your Patient Navigator after the program ends. However, the Patient Navigators are set up to provide direct and one-on-one support for up to the 45-days. After that, they will be assigned to the next person needing support.
What if I only have a few questions and don't need someone one-on-one?
That's okay, too! Our Patient Navigators are trained to assist folks on a variety of levels. If you and your Patient Navigator decide you no longer need one-on-one support, your Patient Navigator will report back, and we will close the "case" before the 45-day expiration date. Again, you are always welcome to stay in contact with your Patient Navigator, even after the program ends. That goes for ending it early as well!
What if I need more than 45-days?
Please tell your Patient Navigator. They will work with FSR to determine if your case should be extended, and by how long. Due to the demand of the Patient Navigator program, we may not always be able to extend your case past the prescribed 45-days. However, we will make every effort to ensure we work with you and your Patient Navigator to do so.
Are Patient Navigators paid?
No. FSR Patient Navigators are volunteer Patient Advocates.
Who are the Patient Navigators?
You can check out our Patient Navigator Bios below!
What if I want to become a Patient Navigator?
That's great! We review applications for our Patient Advocacy Program, which includes Patient Navigators, every year in January first through the end of February. However, if you'd like to get more involved in FSR, you can join as a volunteer, anytime. Our application for volunteers is reviewed monthly, and you can apply here.
Meet the FSR Patient Navigators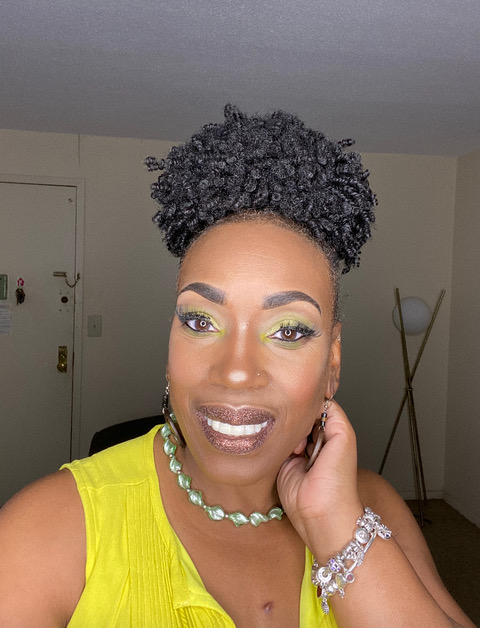 Cheryl
Location: East Coast
Three words to describe her: Funny. Caring. Emotional
September 2020 will mark Chery's 2-year retirement from the NYC Department of Education. She holds a degree in business administration, loves doing makeup, going to the gym, and spending quality time with family and friends.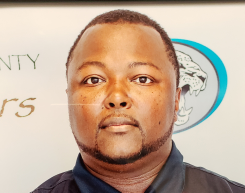 Michael
Location: Southeast
Three words to describe him: Organized. Systems. Hustler.
Michael is originally from South Georgia, but now resides in Southwest Florida where he is a high school football coach. Michael is exploring photography is a new hobby. He is also a future bestselling author, having written a children's book inspired by his three daughters.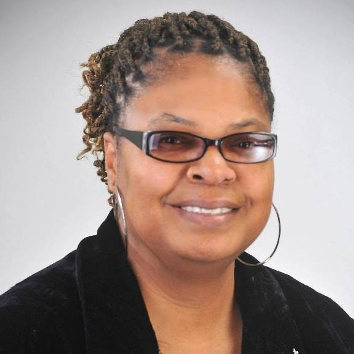 Regina
Location: Midwest
Three words to describe her: Tenacity. Strength. Funny.
Regina Gordon was born and raised in Fort Wayne, Indiana. She has lived with sarcoidosis since 1994. In her spare time Regina is very active in her community as well as facilitating several sarcoidosis support groups. She is a graduate of Indiana University and is seeking her second Masters in Communications at Purdue University. Her family has been her pillar of strength and support.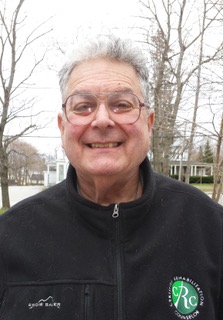 Robert
Location: Northeast
Three words to describe him: Family-friendly. Supportive. Proactive.
I'm a retired vocational counselor and strongly believe in your right to confidentiality. I coughed chronically for 2 years when misdiagnosed with "exertional asthma." Thought I was having a heart attack one day, which led to the correct diagnosis of Respiratory Sarcoidosis. Took Prednisone and codeine cough syrup for 5 years and have been fighting the long term side effects of Prednisone for the past 20 years. Was misdiagnosed with Cardiac Sarcoidosis twice. I fish, love my wife, dog and pick-up truck, target shoot, grow tomatoes and blueberries, collect Israeli stamps, and am a booster for high school reunions. I'm familiar with Social Security Disability, "reasonable accommodation" and related issues. I'm also at an age where I'm outliving my friends, and being your Patient Navigator is a good way to spend my time.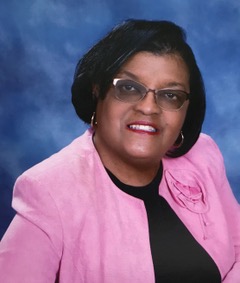 Brenda
Location: Midwest
Three words to describe her: Funny. Kind. Motivated.
Brenda was born and raised in Evanston, IL. She was diagnosed with Sarcoidosis in April, 1989. She has established and facilitated Sarcoidosis support groups since 1991. She has a Master Degree in Human Services/Counseling from National-Louis University.
Brenda has one son, Quintin, living in Washington DC and a granddaughter named Yahla. She considers sarcoidosis as a gift of enlightenment.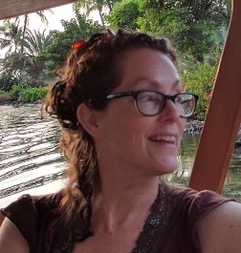 Jean
Location: West Coast
Three words to describe her: Honest. Calm. "Opti-mystic."
While Jean considers herself a "big picture" thinker, it's the little things of everyday life that mean the most to her. Morning coffee with her husband, hanging out with her twin daughters, spending time and having fun with friends, solving community problems with her neighborhood association, and volunteering on various city government projects, to name a few. Jean loves to travel, whether to new places or old favorites, and spend an inordinate amount of time researching and learning about her next destination. She likes to cook, sing, garden, hike, and do crossword puzzles. Jean was diagnosed with cardiac sarcoidosis in 2017 after 11 years of mysterious symptoms which resulted in complete heart block and an ICD. Jean retired from her small law practice in 2010.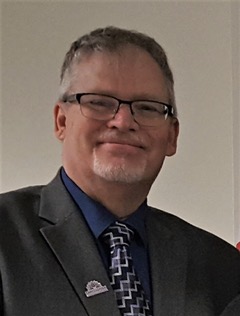 Jim
Location: Midwest
Three words to describe him: Not. Done. Yet.
Jim is a Rare Disease Warrior, diagnosed in 2014 with Sarcoidosis -initially starting in his lungs/lymph nodes, before quickly spreading to his eyes and skin, and most recently he was also diagnosed with neuro-sarcoidosis. Jim is passionate about helping other sarcoidosis sufferers – giving them tips to understand and live with this disease, and to find knowledgeable healthcare providers to care for them. Jim, along with his wife of 32 years, refuse to let his disability ruin his enjoyment of life. Jim enjoys spending short periods of time gardening, and is an accomplished cook – winning multiple awards in national chili cook-offs.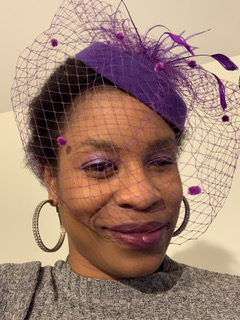 Chasta
Location: Southeast
Three words to describe her: Unique. Charismatic. Energetic.
Chasta says she can be a very complex individual. She loves to read, eat, and dream. Chasta has been a volunteer and Patient Advocate since 2015, and truly enjoys helping people.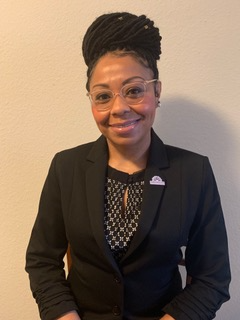 Jessica
Location: Southeast
Three words to describe her: Assertive. Intelligent. Humorous.
Jessica came to be a Sarcoidosis Patient Navigator by way of experience, not only a 17-year Sarcoidosis Survivor, but also a Registered Nurse, and soon to be Family Nurse Practitioner. Advocating on her own behalf to her healthcare team is second nature. She finds the opportunity to teach others to do the same very exciting. One fun fact about Jessica is that she is also a licensed nail tech and aspires to combine her professions in the near future to continue to joyfully serve others.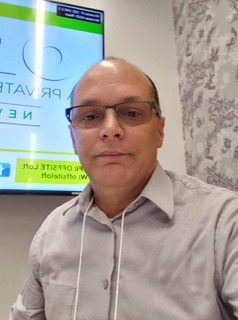 Frank
Location: East Coast
Three words to describe him: Strength. Selfless. Caring.
Frank is and has always been a fighter. His strength and care for others is what personifies him and makes him Frank. He deeply committed to the sarcoidosis community and serves as the President of the organization Sarcoidosis of Long Island. Frank has also published a book about his experience with sarcoidosis, "Walking in Silent Pain" in winter of 2020.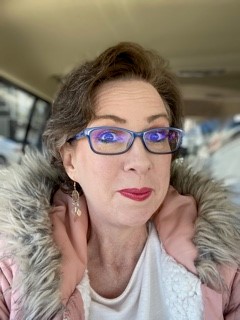 Susie
Location: West
Three words to describe her: Love. Light. Positivity.
Susie lives in Utah with her husband, two dogs, and a cat. She loves learning and is always in pursuit of living her healthiest life. Susie has experienced the struggles of living with Sarcoidosis, and is now on long term disability due to the disease.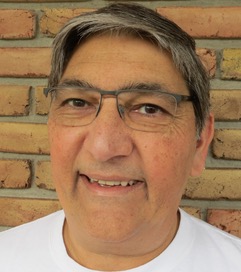 Sammy
Location: East Coast
Three words to describe him: Integrity. Knowledgeable. Understanding.
Sammy is a physician assistant with 33-years-experience in emergency medicine and cardiology. His MS degree is in Health Services Management and Policy Analysis. Sammy is the founder of the Health Safe Neighborhood Project, which is designed to provide rapid CPR/AED response. He enjoys public speaking, and in his younger years was a radio personality spinning tunes during the 70's and 80's. Sammy believes if there is anything good about having Sarcoidosis, it is that it has made him a better health care professional.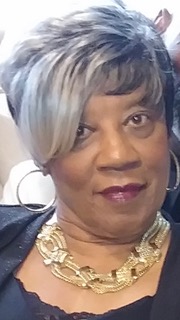 Yvonne
Location: East Coast
Three words to describe her: Sensitivity, Tenacity, and being so Compassionate.   
Yvonne was diagnosed with Pulmonary Sarcoidosis in 1993. It has been a rough road for her but didn't stop her. She joined FSR in 2005 and has been a stomp down Advocate for Sarcoidosis every since. She's CEO/Founder of Sarcoidosis Foundation Of WV/VA. She's Ambassador in VA and past in WV. She's a Minister, Published Author, of Dramatic Christian Love Stories, and has just become an Entrepreneur of her own make-up company, Baby Girl Cosmetics by Yvonne. Yvonne is a widow and has 3 children, 2 stepchildren and 14 grandchildren.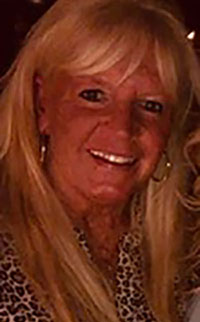 Diane
Location: Southwest
Three words to describe her: Compassionate. Resilient. Social.
Diane was born and raised in Upstate NY, but she's been residing in Phoenix AZ for the last nearly 15 years. She's married with 3 daughters and 1 stepson. Diane and her husband recently married (2019) on the 22nd anniversary of their first date! 
Diane has been in the Employee Benefits field for over 30 years. She's very passionate about being able to help others. Diane was diagnosed with Sarcoid about 12 years ago yet had no symptoms until 4 years ago. She has worked with FSR as a Patient Advocate for the past 2 years. Her hobbies include walking, bike riding, swimming, puzzles, reading, and she's also big sports fan.