Introducing: FSR Patient Advisory Committee
The FSR Patient Advisory Committee (PAC) was created out of a need to identify and fill gaps in the FSR patient community in relation to research projects and advancement, patient education, and communication. The Patient Advisory Committee represents a diverse group of sarcoidosis patients and caregivers who will use their patient experience to help fill the gaps in patient voice representation within the sarcoidosis community.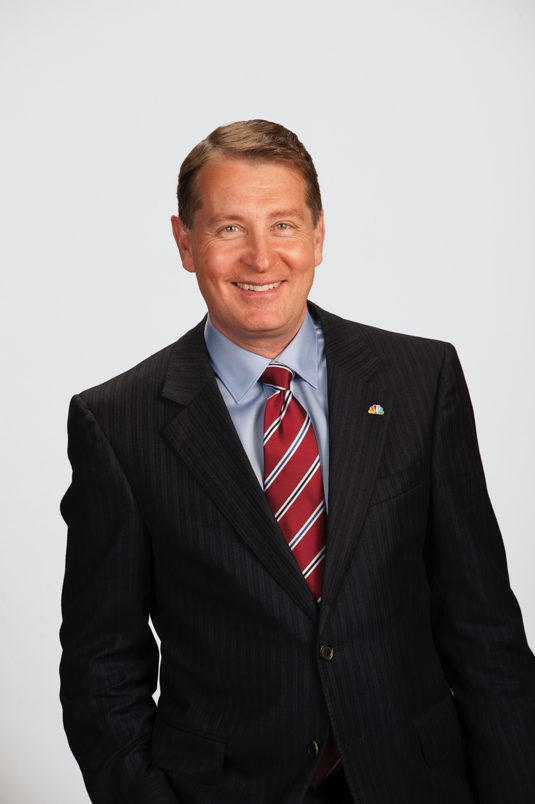 John Carlin - Chair
I am thrilled to be a member of the Patient Advisory Committee. In January of 2016 I learned that I had neurosarcoidosis following a biopsy on my spinal cord. Since then, I have learned the hard lessons that so many sarc patients come to understand, progressing from prednisone through a menu of other drugs that are only reasonably effective, but whose side effects are terrible and undeniable. In 2019 I applied to be an FSR Advocate and attended my first meeting in Maryland.  I enjoyed meeting my fellow advocates and became more determined than ever to become a part of the solution. In the meantime, I had started the wheels rolling on another idea and in January of 2020 launched the Sarc Fighter podcast, to shine a light on the trouble patients face with the disease.  I also want to look at possible solutions, by interviewing fundraisers, physicians, and researchers. As a news anchor for WSLS-TV the NBC affiliate in Roanoke, VA, I have emceed dozens of events for local non-profits and serve on numerous boards. I hope to put my background to work in the service of FSR in the fight against sarcoidosis.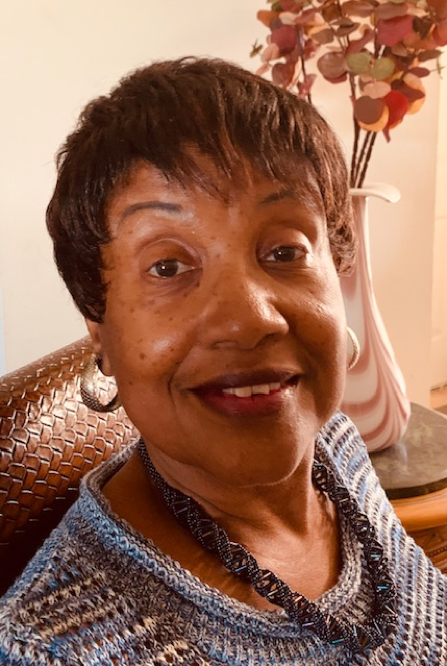 Theresa Govan - Co-Chair
I am pleased to have been selected as a member of the FSR PAC! I hope that sharing my unique experience can provide support and encouragement to others who are dealing with this illness.
I was diagnosed with Pulmonary Sarcoidosis in 1979. Since that time, it has also spread to my eyes, but thankfully, I am not blind. Thus far, by having competent doctors treat me over the years and I was able to complete a fulfilling career as a Teacher, School Counselor, Trainer, School Administrator, and now, in retirement, part-time Psychotherapist.  I also raised my daughter as a single parent after my diagnosis. In the Washington, DC area, I was a co-founder of a Sarcoid Support Group and co-led this group for several years.  I also attended an FSR Summit in 2018 in New York City, and was encouraged by the support shown there. As a member of the PAC, I hope to be a resource for other Sarcoidosis patients, family members, medical staff, researchers and the FSR for support and educational advancement of a cure for Sarcoidosis and improved treatment. Because I have managed the effects of Sarcoidosis for over 40 years, I also believe that I can share my experiences with newly diagnosed patients as well as those who are experiencing daily struggles.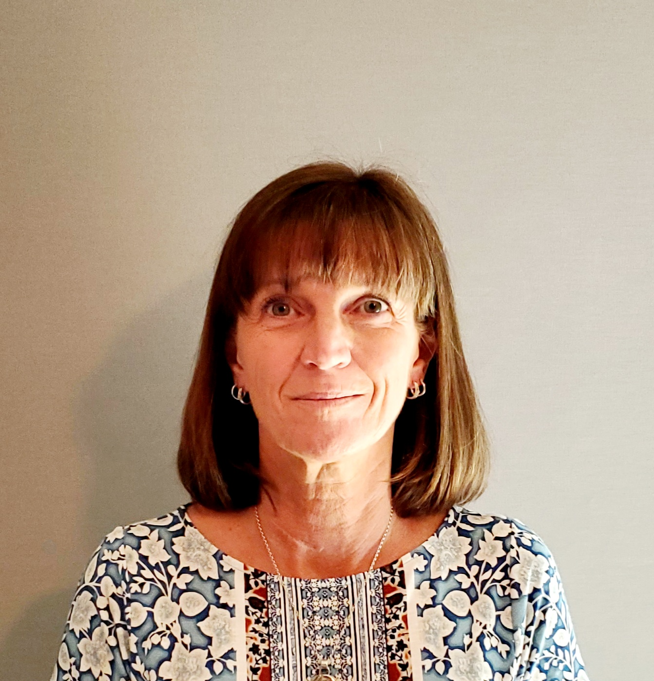 Susan Bassi
I am a Sarcoid Warrior who struggled with symptoms for several years prior to receiving a confirmed diagnosis. Afterward, I often found it challenging to locate supports and education related to Sarcoidosis.  I frequently felt isolated and my symptoms could be confusing. As a professional employed in a helping field myself, I was a bit surprised that resources were so scarce. 
  I am honored and excited to be serving on the Patient Advisory Committee, and I am hopeful that expanding FSR's patient-centered approach will improve the diagnostic and educational journey for future warriors. 
Professionally, I am a recently retired Licensed Clinical Social Worker with a degree from Temple University in Social Administration. During my career, I have also had the opportunity to serve on multiple community advisory boards.  Personally, I was born and raised in rural, southern New Jersey.  I am currently married with an adult daughter and granddaughter as well as two college age Stepsons.  My passion has always been travel with outdoor activities such as kayaking, biking, and hiking running a close second. Currently, I look forward to spending more time with family and friends as well as taking leisurely walks at many of the local gardens.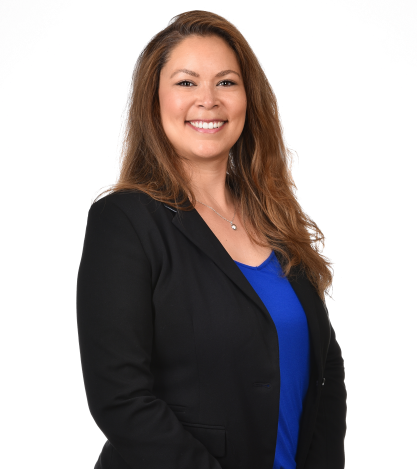 Jenise Bermudez
Jenise (pronouns: She/Her/Hers) has 15 years of retail banking experience combined with a long-standing zeal for environmental conservation, sustainability, and mission-driven finance and banking. Jenise's strengths are rooted in relationship building, commercial banking services, and risk management.
Currently, Jenise is First Vice President, Commercial Banking for the Western Region at Amalgamated Bank. Throughout her nine-year tenure at Amalgamated, Jenise has served in multiple roles of ascending responsibility and has provided leadership to the Bank as Co-Chair of the Green Team and member of the Racial Justice Task Force. Prior to her time at Amalgamated, Jenise has spent 5 years in banking at United Labor Bank, First Republic Bank, Citibank and Wells Fargo.
Jenise is a board member of The Alliance Center, along with former service on the board of New Leaders Council – Denver, and the Fund Development Committee for YWCA San Francisco & Marin. Jenise received a Certificate of Completion in the Advanced Program in Sustainable Management from UC Berkeley Extension and holds an Associate of Arts degree from Santa Rosa Junior College.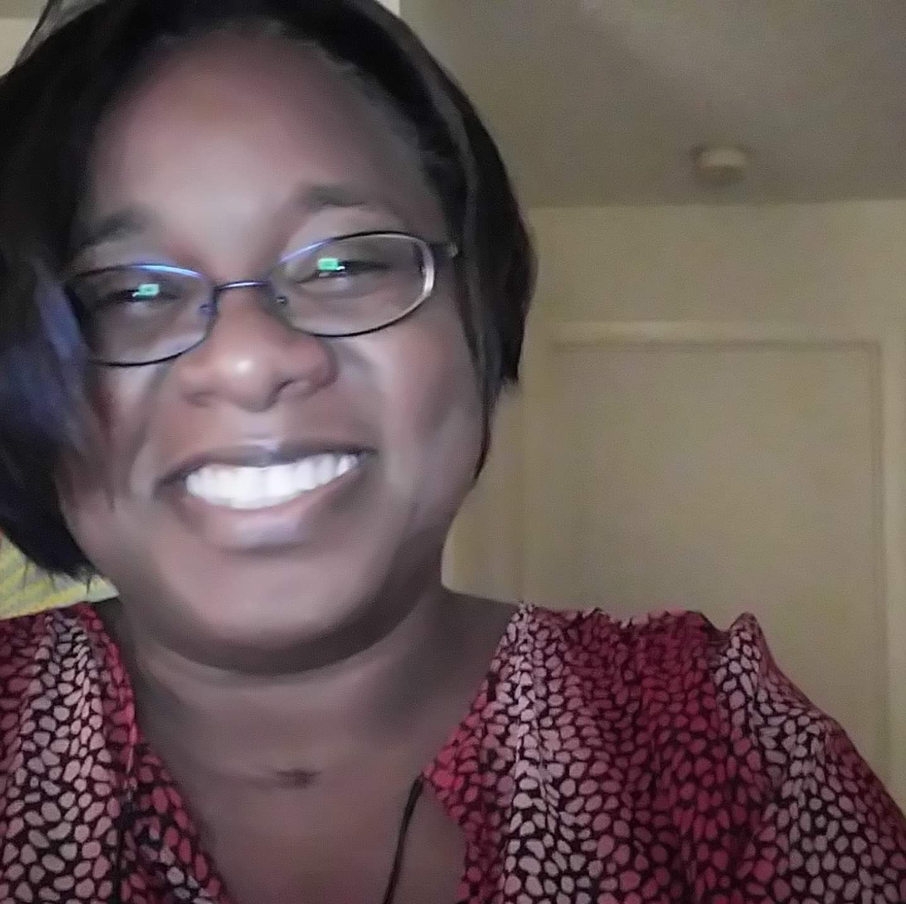 Garrie Farrow
I was officially diagnosed with sarcoidosis in 2006 but had been dealing with weird random health issues before that (Thrombotic Thrombocytopenia Purpura was the main big issue) with no real reason why my platelets would drop. The doctors told that me that I was the healthiest sick person they'd met. My sister was diagnosed after I pushed her in 2009 (She fought me tooth & nail about going to her doctor), but finally went to "shut me up". Unfortunately, she died last year due to lung failure due to COPD/sarcoidosis. Her death is what's pushed me to get more involved in-patient research & education about this disease. Even with this much clinician "time" knowing about sarcoidosis, there is a lot of inconsistent information or lack of information when I've visited different specialists. I'm excited to be a part of the Patient Advisory Committee and bring my own patient experience to PAC in hopes of figuring out better ways to simplify the information being provided to patients and a more consistent source of information to clinicians.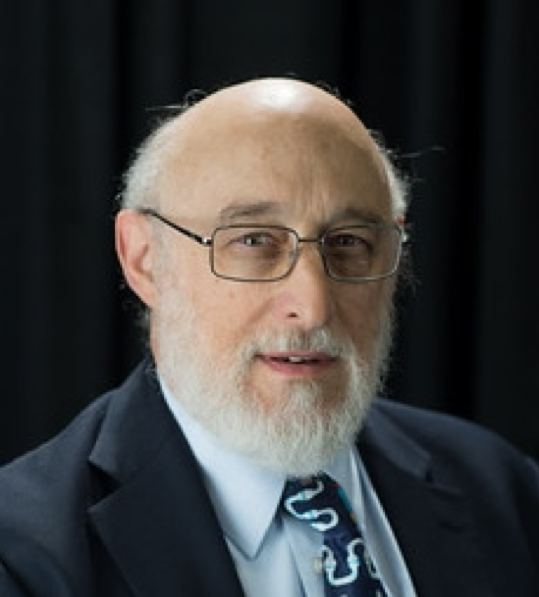 Michael Hamrell
I am the President of MORIAH Consultants, a Regulatory Affairs/Clinical Research consulting firm located near Los Angeles, CA.  I have worked in drug development, clinical research, compliance and regulatory affairs for over 40 years.  I have also worked in pharmaceuticals, contract research, government, and biotech industries, in domestic and international regulatory affairs and clinical research.  I also worked at the National Institutes of Health, and as a reviewer in the Center for Drug Evaluation & Research at the Food and Drug Administration.
I spent a number of years doing basic research, first as a Research Fellow at Duke University and later as an Assistant Professor of Pharmacology at the McGill University Cancer Center.  I have a Ph.D. degree in Pharmacology from the University of Southern California and a B.S. in Biochemistry from the University of California, Los Angeles.  I have received numerous awards for my research, teaching and professional work. I also hold an appointment as Adjunct Professor of Regulatory and Quality Sciences at the University of Southern California School of Pharmacy International Regulatory Program, and as Instructor at Eastern Michigan University Clinical Research Program.
I became interested in Sarcoidosis when my wife was diagnosed in 2015.  Throughout her journey with the disease it was obvious that there was a need for much more research and attention to this disease and its consequences.  Although she passed away in 2019, I am still committed to help further research into Sarcoidosis and apply my background and extensive experience in product development to further these goals.  I hope that my participation in the Patient Advisory Committee can be a way I can contribute.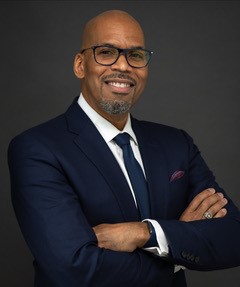 Calvin Harris
Calvin Harris is based in Brooklyn, New York and serves as Chief Executive Officer of the New York State Society of CPAs. He grew up in Maryland, near Washington, DC, and was diagnosed with sarcoidosis in 2014. Calvin's version of sarcoidosis affects his lungs, skin, lymph nodes, and bones. Despite the challenges of the condition, Calvin strives to live a balanced life in service of others.
Calvin writes a column, "Run Your Own Race," for SarcoidosisNews.com, inspired by his newfound enjoyment of running, something that his first sarcoidosis doctor told him was not possible, but later doctors encouraged. He hopes that his column will help remind fellow patients and others that our sarcoidosis journey is uniquely our own race to run. Calvin serves as a member of FSR's Patient Advisory Committee, and ACTe Now Patient Advisory Committee.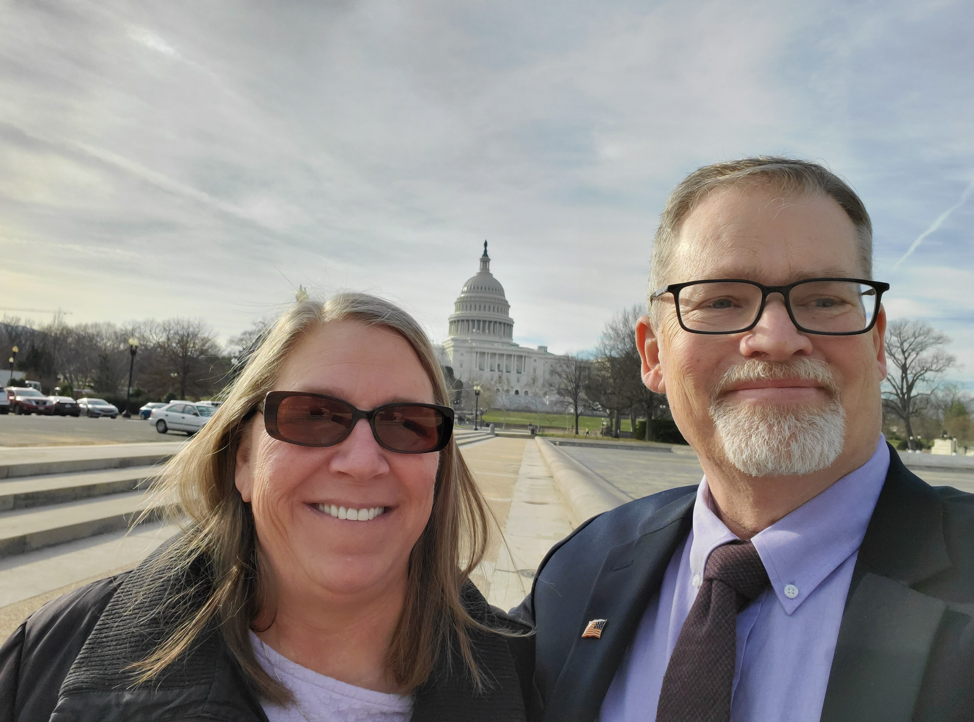 Jim Kuhn
I am a Rare Disease Warrior/Advocate/Speaker/Mentor. Diagnosed in 2014 with Sarcoidosis -initially starting in my lungs/lymph nodes, before quickly spreading to my eyes and skin, and most recently I was also diagnosed with neuro-sarcoidosis. I also suffer from several other, closely related, rare diseases, and my complicated medical condition has left me 100% disabled since late 2016. I am passionate about helping other sarcoidosis sufferers – giving them tips to understand and live with this disease, and to find knowledgeable healthcare providers to care for them.
I spent 35+ years in global business and medical missions leadership roles, and look forward to using that experience to help create, implement, and harden the Patient Advisory roles within the Foundation.  My specialty is developing highly functioning teams and servant leadership – two critical areas that will be needed in the patient advisory roles.
I, along with my wife of 33 years (Jean), refuse to let my disability ruin my enjoyment of life. I enjoys spending short periods of time gardening, and am an accomplished cook – winning multiple awards in national chili cook-offs.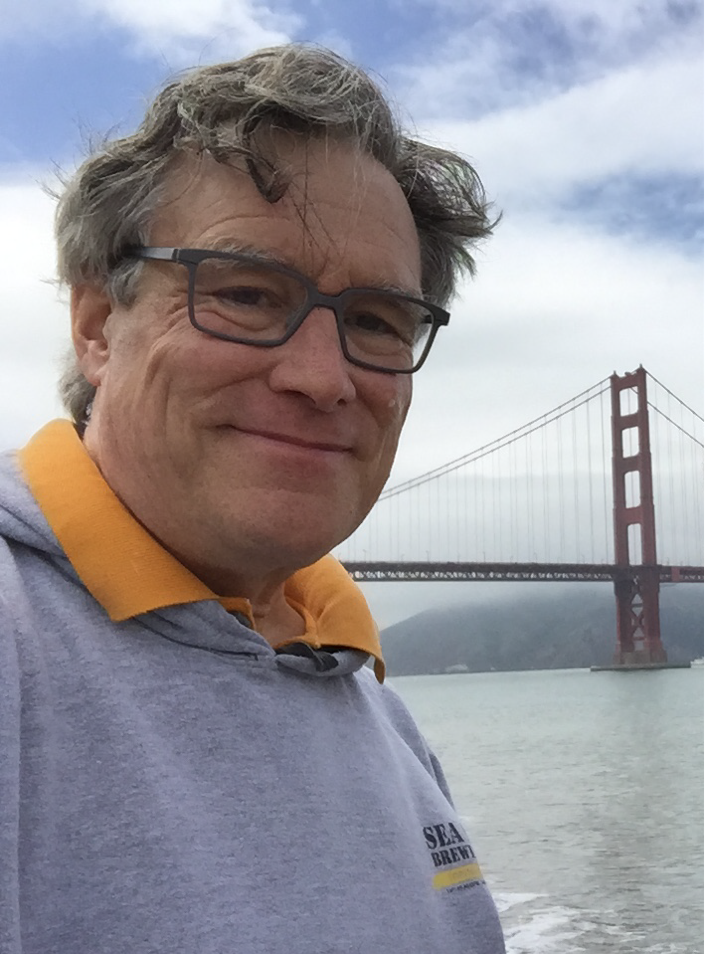 Kevin McKean
I am a journalist, editor, and publishing manager with long experience creating smart, compelling media products that meet an organization's business objectives. I have served as the senior editorial officer at Consumer Reports and PC World, CEO at Infoworld, executive editor at Forbes.com, founding editor of the Money.com website, and as a science/medical writer for Discover Magazine and The Associated Press. These days, I – based in San Francisco – work as an editorial and publishing advisor, with special expertise in digital and mobile business models. I also continue to write occasionally on a freelance basis, typically about medicine, business, technology or social issues. Aside from a personal interest in sarcoidosis, I am pleased to serve on the Foundation's Patient Advisory Committee because of a lifelong fascination with the immune system – its impressive power to resist disease as well as the many ways it can go astray.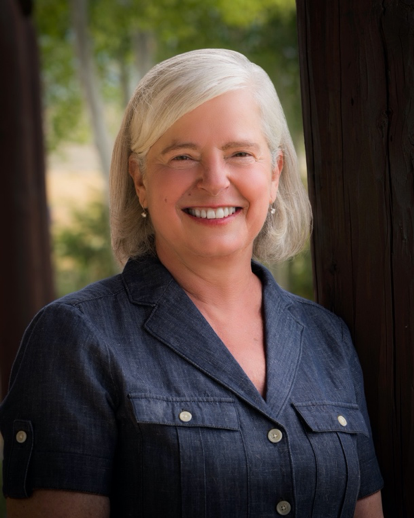 Janet Mockovciak
At the age of 62 in 2018, I was diagnosed with sarcoidosis in my lungs and lymph nodes.  My doctors also believed that issues I have had going back to when I was 16 which were never quite figured out were most probably the beginning of my sarcoid journey.  Since 2018, we learned that the sarcoid is also in my heart and I have small fiber neuropathy.   I travel to National Jewish Health in Denver about every 3 months to be seen by my team of sarcoidosis experts and I want everyone with Sarcoidosis to be able to have these types of opportunities.    It was attending an FSR conference in Denver in 2019 that lead me to decide on National Jewish!
Being a part of the PAC is very exciting to me because I believe that there is so much to be done to find better treatments and learn more about sarcoidosis and what might cause it that will lead to patients feeling better.  I think most sarcoidosis patients feel like we are all part of huge experiment – trying different drugs and treatments to see what might work but never being sure until it is tried.  Because everyone's symptoms are different and organs affected are different, there is not just one right answer.  Whatever we can do as patients on the PAC to provide input and answer questions for researchers, drug manufacturers, doctors and others that may eventually find a cure and help future patients is very inspiring.    The opportunity to help FSR have a patient sounding group from all sectors and to assist with advocacy and other needs will be deeply gratifying.    I am excited to be on the ground floor starting group of the PAC and look forward to working with my fellow sarcoidosis friends!   I hope to be able to use my corporate and nonprofit skills to help however I can.
I retired from banking a number of years ago and found I needed meaningful things to do.  So, I have been volunteering in the education and arts space by helping start two non-profits and serving on non-profit boards.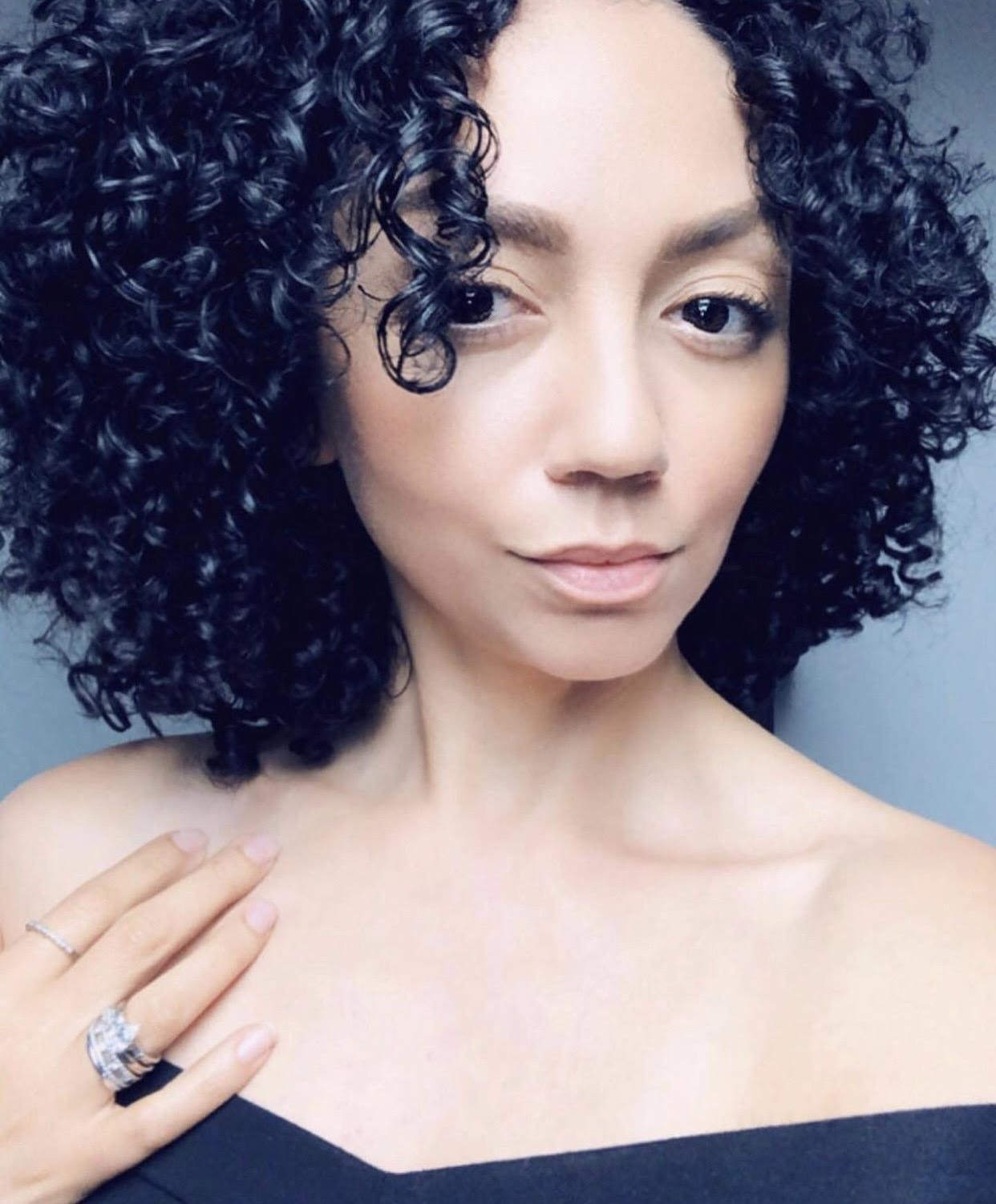 Barbara Mouradian
I am elated to be part of the FSR Patient Advisory Committee (PAC). I was diagnosed with pulmonary sarcoidosis in 2008 and later diagnosed with cardiac sarcoidosis in 2014. Battling sarcoidosis while being a mother to five children is not easy, but my family and friends provide me with the inspiration to keep going each and every day. I have been working over the years to bring more awareness to sarcoidosis through charity, fundraising and social platforms.
Joining the FSR PAC is an opportunity for me to continue to advocate for patients, both newly diagnosed and chronic, with a much-needed voice in the community across social and economic means. Upon my initial diagnosis, I struggled to find information and guidance on how to deal day-to-day with this illness. Clinically, this illness is well-known now, however, in each patient it can present very differently. In my experience I have learned the value of self-advocacy and persistence with clinicians and doctors; it is my hope that each patient finds their voice in their illness and feel empowered to advocate for themselves with the research and materials FSR provides.
It is my honor to add my voice to the chorus of patient advocates here on behalf of all who have and will struggle with this disease."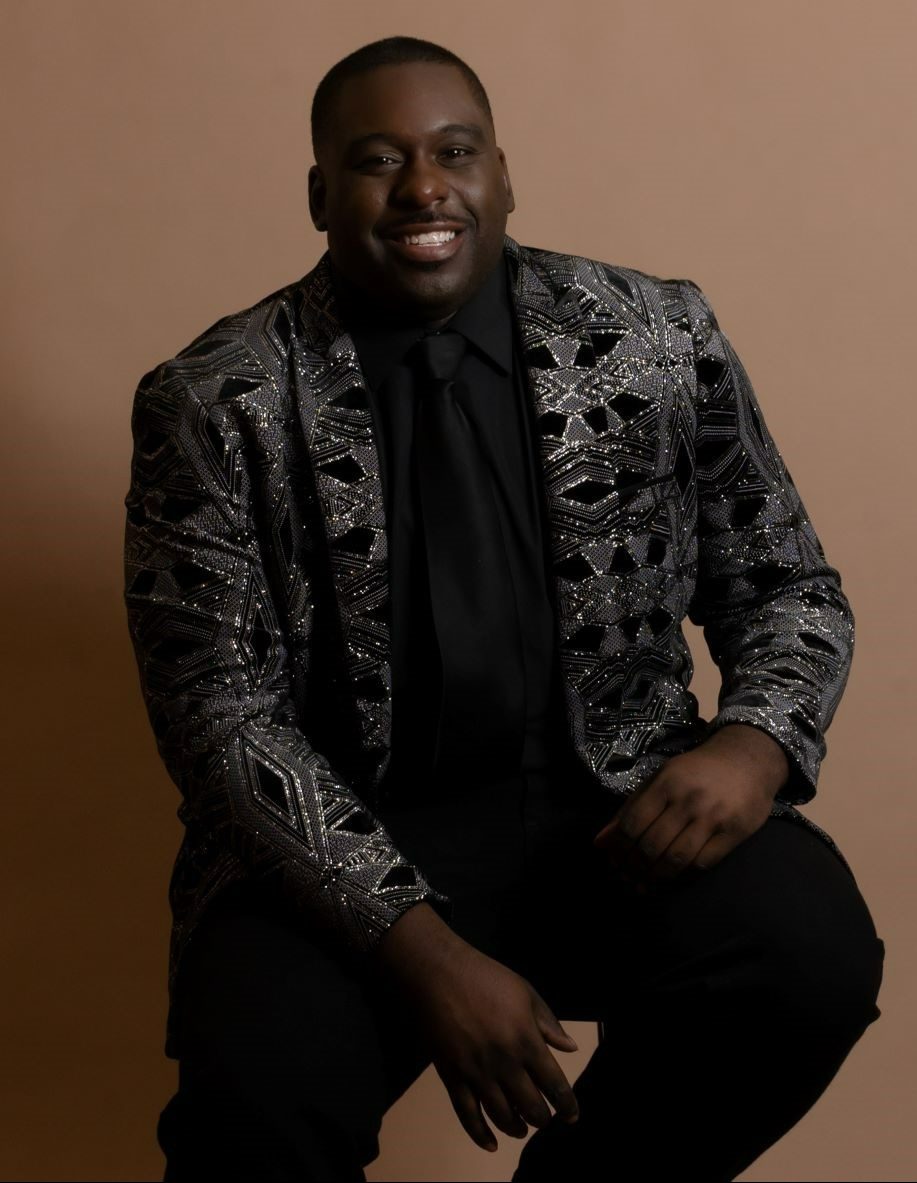 Warren D. Robinson
Warren D. Robinson is an avid and accomplished entertainment executive, motivational speaker, host, lawyer and award-winning producer. He became associated with sarcoidosis after his father died of the cardiac version of the disease in 2020. Warren's father was unaware he had sarcoidosis and Warren himself had never heard of the disease prior to his passing. Warren has served as an entertainment consultant, manager and producer: facilitating, appearing and negotiating high powered deals on behalf of his clients in front of such companies as: Warner Brothers, BET, CNN, Freemantle, Best Buy, TV ONE, Netflix, Lifetime, Fox News, WE TV, E!, NBC Universal, Viacom and more. 
In addition, Warren's entertainment prowess includes coordinating, partnering and/or producing events for: legendary actress Pam Grier, Taraji P Henson, Gabrielle Union, Vivica A Fox, Soul singer Eddie Levert (of the O'Jays), Comedian Mike Epps, Angie Stone, Flavor Flav, the Indianapolis Colts, Donna Joyner-Richardson, Stephanie Mills, Erykah Badu and Tom Joyner among others. In 2016, Warren premiered his first film as a director and producer, A Century +5 The Cinderella Tale of Georgia Mae Spann.  In 2018, he joined 13Brains, a Scott Sternberg Productions Company, as a Development Executive. In 2021 Warren created & produced the Netflix series, Buried by the Bernards.    Warren graduated from Indiana University (B.A.-Political Science) and Howard University School Of Law (J.D.).  visit www.warrendrobinson.com for more information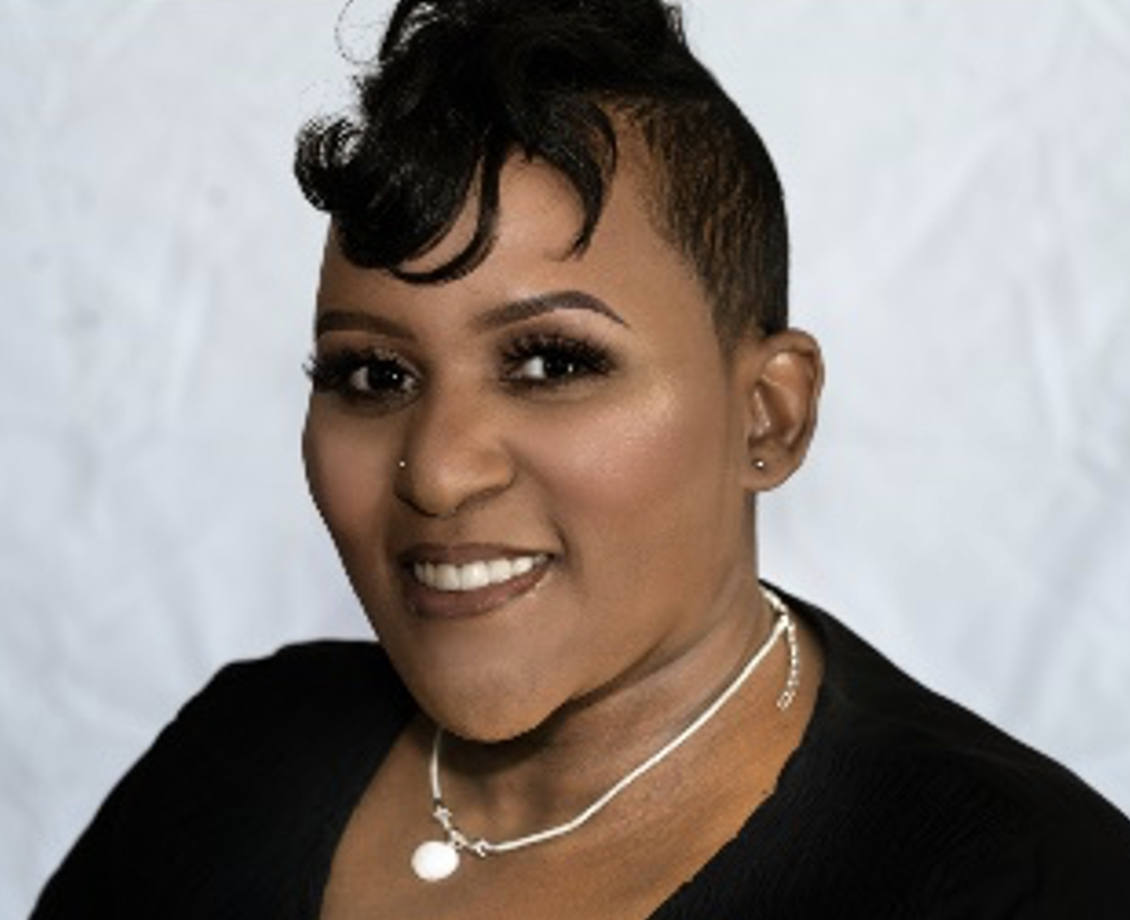 Kathryn Washington
Kathryn Washington is a consultant, biologist, and public health professional. She is passionate about science and improving the lives of those around her.
Kathryn served in the U.S. Army as a medical specialist. She was diagnosed with sarcoidosis after leaving the military, and has pulmonary, ocular, and cutaneous involvement. As a disabled veteran with sarcoidosis, Kathryn believes it is her responsibility to contribute by bringing awareness through education and community engagement.
She has served on committees focusing on veteran suicide, African American health, opioid addiction, mental health, and well-being. Kathryn has peer reviewed journal articles on homelessness, HIV transmission, and transportation & disability. She has worked with organizations that share her values, such as Visiting Nurses Association Hospice, American Public Health Association and Veteran Engagement Panel (VEP).
Kathryn is grateful for the opportunity to be a member on the PAC and Women of Color Patient Advisory Committee and looks forward to building a lasting relationship with FSR. She enjoys spending time with family and friends, loves the snow and always finds time for meditation, Tai Chi, and cartoons.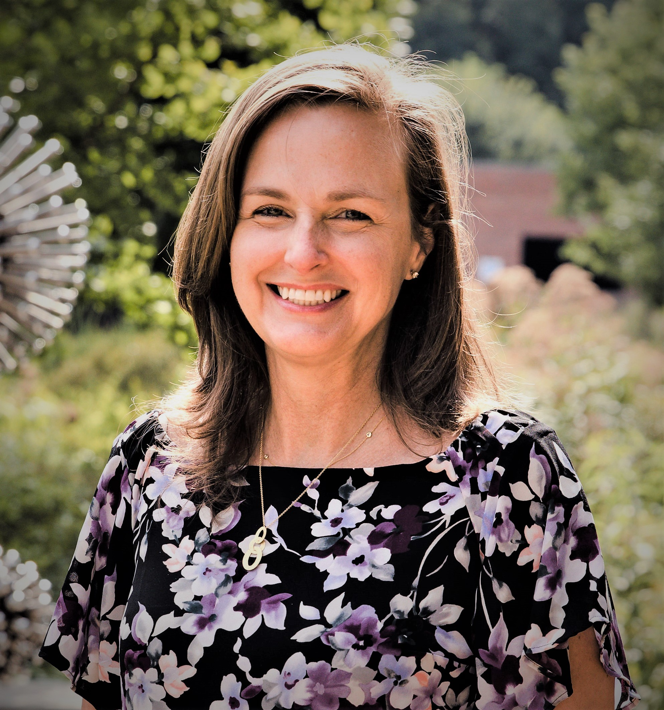 Leanne West
I am Leanne West, and I was diagnosed with sarcoidosis in my lungs, liver, lymph nodes, and spleen 11 years ago when my son was five years old. I spent many years on prednisone and now take daily medications to keep the sarcoid at bay. I am the Chief Engineer of Pediatric Technology at the Georgia Institute of Technology where I develop medical technologies and make sure that the patient voice is taken into consideration. I am also President of the International Children's Advisory Network (iCAN), where we actively promote the importance of the pediatric patient voice in research and healthcare by providing opportunities for youth to interact with industry and tell their stories at conferences and organizations like the FDA and AAP. I am excited to be a member of the FSR PAC to help do the same for myself as a patient with sarcoidosis.