The Foundation for Sarcoidosis Research (FSR) has created an IRB-approved Patient Registry of self-reported information by individuals with sarcoidosis or their caretakers.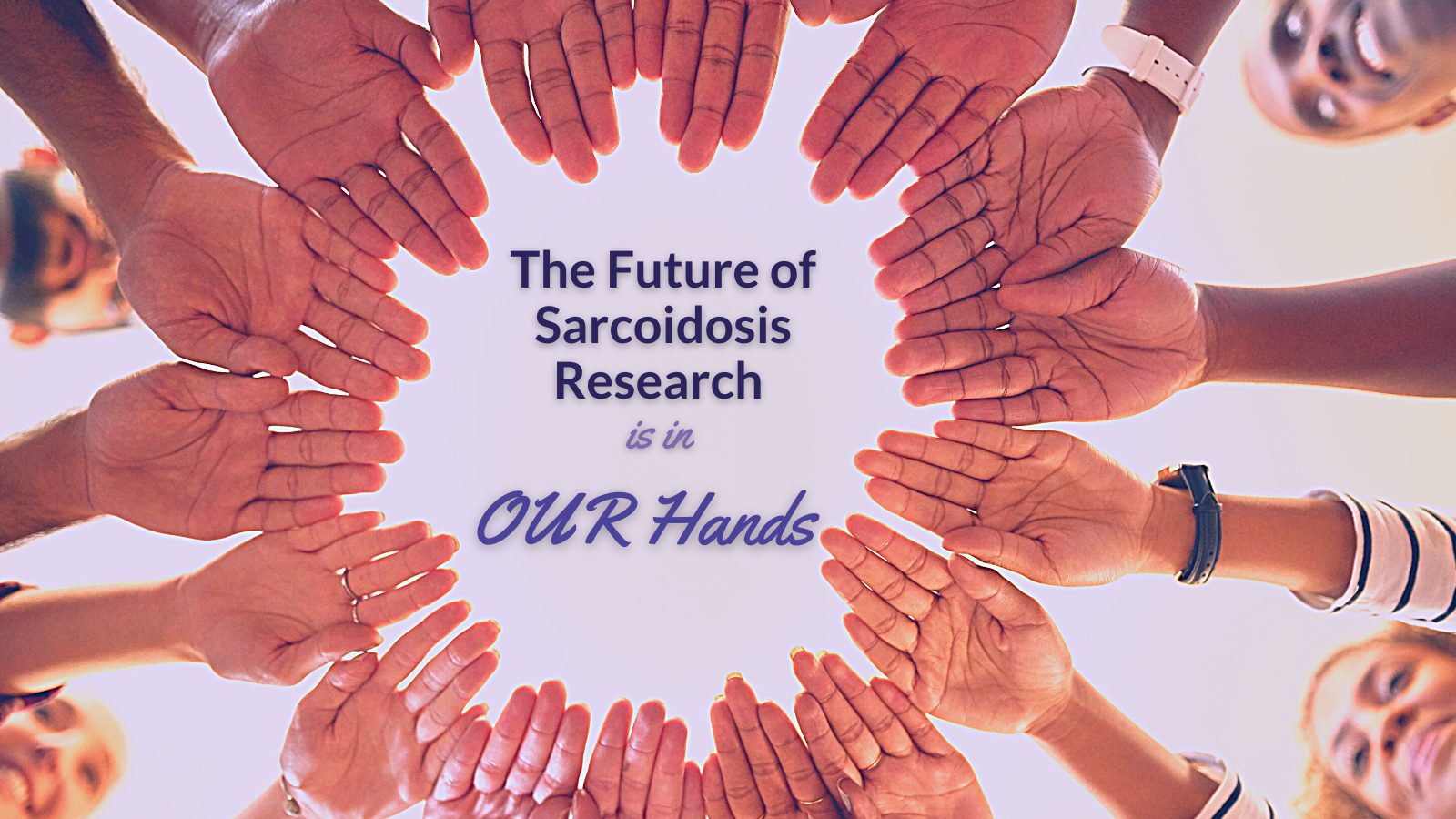 FSR created the FSR-Sarc Patient Registry to capture the patient experience, improve understanding of sarcoidosis's impact on patient lives, assess how sarcoidosis is impacting a patients' quality of life, and to provide a deeper understanding of the social and economic burden of the disease
"Please take the time to join the registry to help accelerate research. It's simple and your contribution is needed."
– Jessica, Person living with sarcoidosis
Watch the FSR Patient Registry Webinar - The Future of Sarcoidosis Research is in Our Hands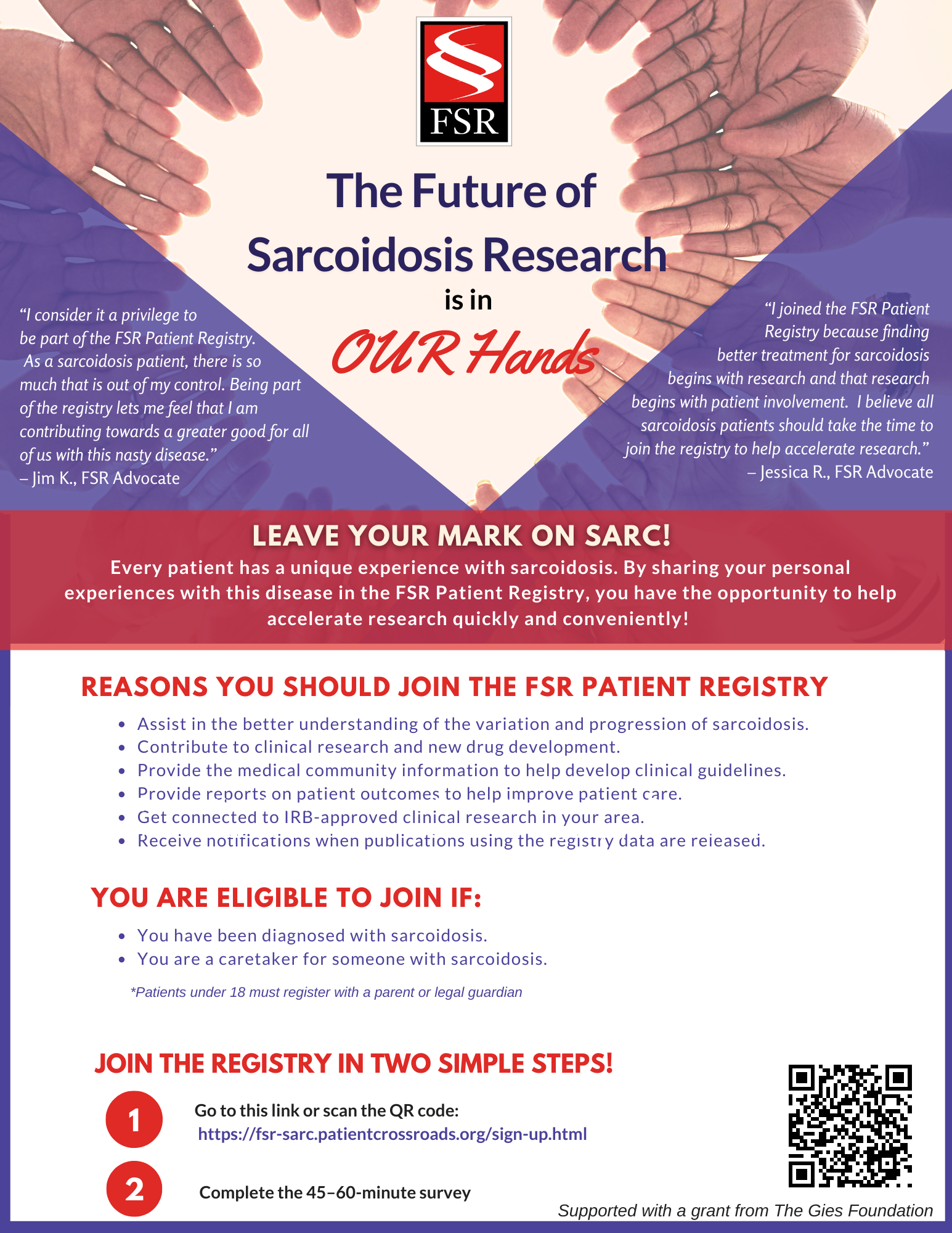 "FSR created the Patient Registry to share information with other sarcoidosis patients as well as clinicians and researchers. I joined the Patient Registry in 2021 because my sister died of sarcoidosis. My sister's disease journey shouldn't die with her. I want to understand why my disease journey was so different from hers and what started our journey in the first place. The Registry was so easy to complete, that I don't remember what I did to enroll."
This page made possible by a grant from The Gies Foundation