FSR Sarcoidosis Support Group
In response to feedback received in 2021 and a growing need to support patients where they are, FSR has launched an online peer-led support group for people living with sarcoidosis for more than six months. While 2022 will bring additional, more localized support group programming, our first, ever online support group will kick off in 2022. Each month, we will host two groups and participants can choose to participate in one of the two sessions offered.

What is a support group?
Talking with and learning from others who have had similar experiences can help patients deal with sarcoidosis. This support group is peer-led, meaning that it is facilitated by two people living with sarcoidosis. We are grateful that we have a retired licensed clinical social worker and a registered nurse who will be leading these groups. Please read more about our facilitators below.  
Purpose of the FSR Sarcoidosis Support Group
These support groups are designed to provide a safe and supportive space for individuals who are living with sarcoidosis for six months or more. If you are newly diagnosed with sarcoidosis we encourage you to check out FSR's Patient Navigator Program where you will find one-on-one peer support.
In this group, members will respectfully listen to each other, share thoughts, feelings, provide validation, and offer encouragement to fellow group participants living with sarcoidosis. Facilitators will lead open discussions for members to support the complex variety of concerns related to the emotional toll of managing this disease. These virtual support groups will help bring community members together virtually during this time of COVID. 
Sessions will be held twice each month; due to space limitations, you may choose to attend one. It does not need to be the same session each month, folks will not be admitted to both sessions in the same month.
How to register
Please only register once for the full six months of sessions.  
Sessions have a limited space. Registering does NOT guarantee entry to a session. Sessions will be filled on a first come, first serve basis. Attendees will be messaged upon entering the Zoom waiting room if the session is at capacity. Those who do not get in on the first round will have priority for the next session through a waiting list. Facilitators may decide to increase capacity during sessions if they feel they are able to support a larger group.
While our facilitators have clinical mental health and healthcare credentials, they are working as peers in their support group leader roles. Neither facilitator will dispense with clinical mental health or medical advice. No information discussed through this support group is meant to supplant the advice of your individual mental health and/or medical providers.  
Register now
Session Dates:
Second Thursday of the month

5:00-6:15PM CST 

Fourth Wednesday of the month

1:00-2:15PM CST 

August 11th 

August 24th

September 8th 

September 28th

October 13th 

October 26th

November 10th 

November – Not running due to Thanksgiving Holiday

December 8th 

December 28th
FSR Support Group Ground Rules
Note: All attendees must agree to and abide by the following group guidelines.
Everything discussed in sessions is

confidential.

What is said in the group, stays in the group. This includes not bringing up topics and experiences discussed in group with individuals outside of the group context. 

 

(Example: Laura and Todd go to the same group. Laura shares information about her struggles with depression during support group. Later, Todd and Laura are in a virtual social or networking event, and Todd, meaning to be thoughtful, asks Laura if her depression is getting better. Todd does not mean to break Laura's confidentiality; he is genuinely interested in how Laura is doing. But Laura finds this upsetting, and now feels everyone in the unrelated virtual event knows something about her she did not want to disclose.)

 

We do not discuss group members who are not present.

 

Everyone's experience is valid.

This is a

safe and supportive environment

for sharing your experiences dealing with or supporting someone dealing with sarcoidosis. 

 

Share feelings but not advice.

Accept one another without judgments.

This is a non-judgmental and open space, any negative remarks around religion, gender, sex, sexual orientation, disability, age or any other aspect of a person's identify is not acceptable and will result in immediate removal from the group.

 

Listen to each other. Do not cut one another off.
Speaking is not required. If you do not feel like sharing, it is okay not to share. If others in the group choose not to share, we do not call them out or request they share during group.
Silence phones, and other notifications during session.
We keep our cameras on during discussions:

Unless there are extenuating circumstances, we ask all participants to keep their cameras on during group discussions, even if they are not sharing.

 

If something said is uncomfortable or triggering, it is okay to chat directly with one of the facilitators and excuse yourself from the session or having your camera on.

 

We keep ourselves muted unless speaking.
The facilitators will provide guidance for equitable distribution of speaking time by either the hand raising function, or other methods.
We are mindful of our time speaking. We understand everyone needs an opportunity to speak during group. Facilitators will try to make additional time at the end of group session if folks were not able to share as much as they needed due to time limits.
Have a positive attitude.
Be supportive and encouraging to each other.
Be on time. Each session has limited capacity. Even if you are registered, attending late may mean you are not able to join the session. Facilitators will take down the names of those in the waiting room who did not gain entry and prioritize attendance at the following session.
We use appropriate and respectful language. We do not use terms or swear words that some members may find offensive.
We use this group for its intended purpose. We do not advertise businesses, organizations, or engage in self-promotion.
Breaking these rules may result in permanent dismissal from the FSR Support Group Program.  
Additional Notes: 
Facilitators may interject participants due to time. This is not personal, but rather the facilitators' job to ensure everyone has equal opportunity to speak and share. There may be time at the end to go back into what you need/want to share after everyone has had a turn. 

 

Facilitators may mute your microphone if you are not speaking and/or there is background noise detected. 

 

Even though our goal is to support everyone attending the group, this group may or may not meet your needs. Before deciding whether this group is for you or not for you, we hope you attend at least two meetings. 

 

While our facilitators have clinical mental health and healthcare credentials, they are working as peers in their support group leader roles.

Neither facilitator will dispense with clinical mental health or medical advice.

No information discussed through this support group is meant to supplant the advice of your individual mental health and/or medical providers.

 
About our facilitators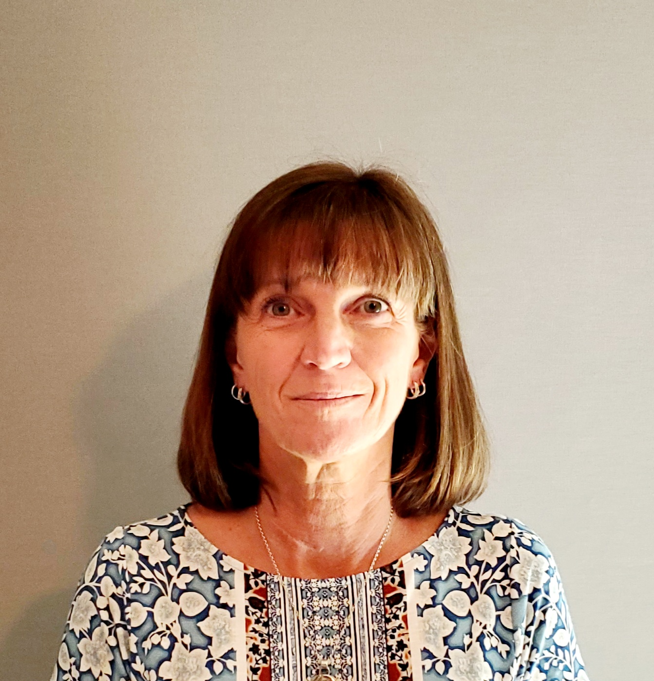 Susan Bassi, MSW, LCSW 
Susan has her Masters Degree from Temple University and is a retired Licensed Clinical Social Worker and Therapist in the State of New Jersey. She has experience providing both inpatient and outpatient therapy services and psychosocial assessments as well as conducting group and family therapy sessions in a hospital-based setting. She has also worked at Crisis Screening Centers and provided school-based counseling services. Her certifications include Clinical Supervisor, School Social Work, and School Supervision. She has been active in her community as a member of the School Board, College Advisory Board member, Mental Health Board member, and functioned as the Local Assistance Director.  
Susan has been diagnosed with Pulmonary and Lymphatic Sarcoidosis since 2019 but was symptomatic for the past 6 years. She resides in a rural part of Southern New Jersey with her husband and pets including her ESA dog, 2 feral cats and chickens. She has an adult daughter and granddaughter and two adult stepsons. She has been passionate about the outdoors including kayaking, hiking, biking and loves to travel. 
Jessica Reid, RN, MSN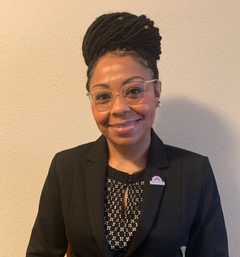 Jessica is a 19-year neurosarcoidosis survivor, a registered nurse, and recent family nurse practitioner (FNP) graduate. She has an unstoppable spirit and thoroughly enjoys learning something new every day. Advocating on her own behalf to her healthcare team is second nature. She enjoys the opportunity to teach others to do the same. One fun fact about Jessica is that she is a licensed nail technician and aspires to combine her professions in the near future to continue to joyfully serve others. Just as she refused to allow neurosarcoidosis to stop her from obtaining her Bachelor and Master of Science in Nursing degrees, Jessica aspires to persevere and achieve her Doctor of Nursing Practice (DNP) degree within the next 5 years. 
Jessica was born and raised in North Carolina and currently resides in the Triangle Area with her husband, daughter and son. In her spare time, she enjoys volunteering with FSR, serving in her church, exercising, reading, journaling, listening to music, and spending quality time with family and friends.