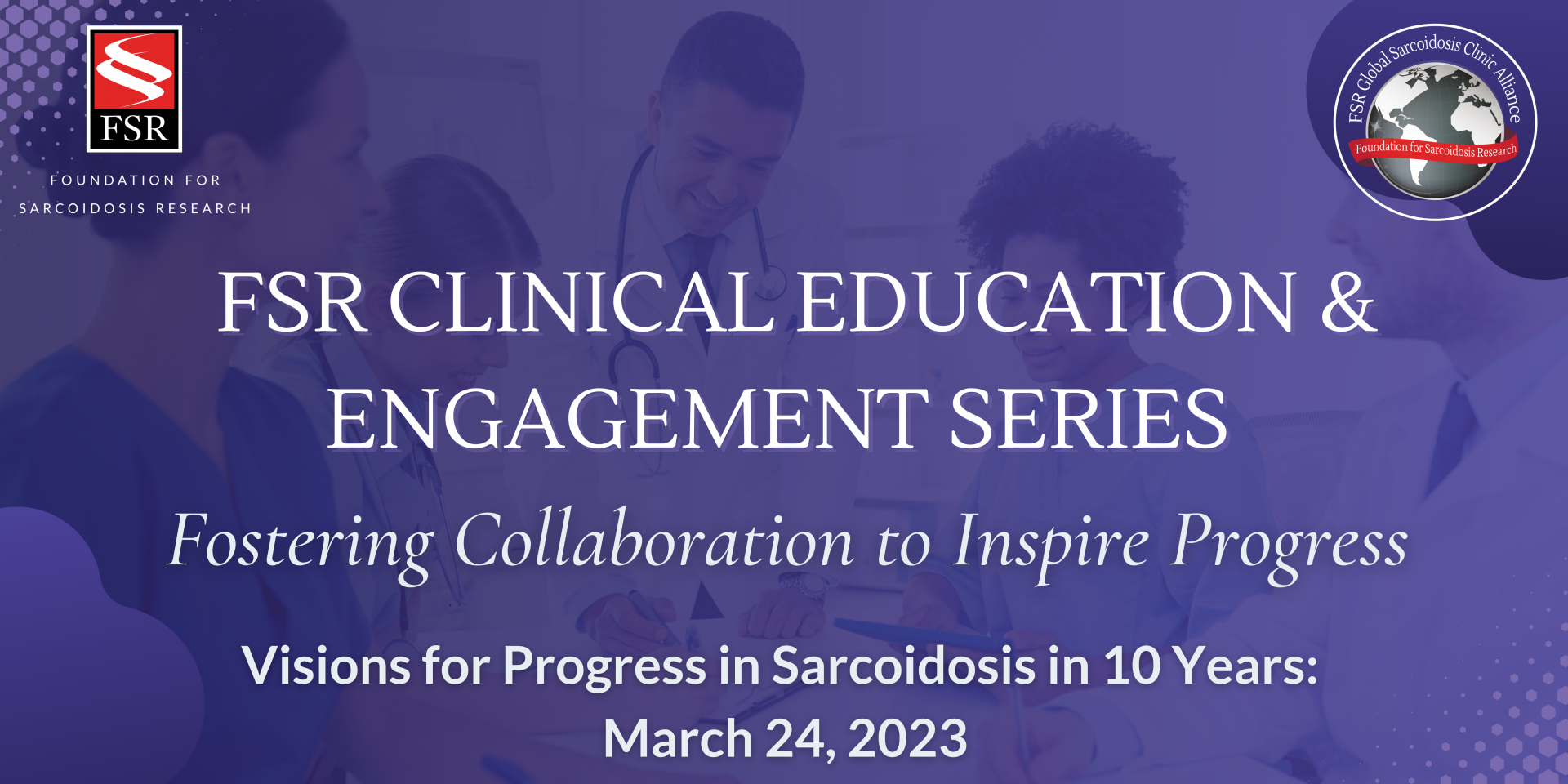 During these live, interactive, educational forums, you can engage with world-renowned medical experts and other clinicians as they present research and case studies on current sarcoidosis topics.
FSR is kicking off the year with optimism and passion for the cause and bringing the voice of all stakeholders to the conversation. We are challenging stakeholders in our community to look forward 10 years, and share their current works, projects in the pipeline, and then offer their vision, including patient care, clinical trials, diagnostic path, therapies, and discovery for a cure, all in an interactive, virtual platform. 
FSR Clinical Education and Engagement Forum: Visions for Progress in Sarcoidosis in 10 Years

 
March 24, 2023
11:00 am - 1:30 pm CT - Virtual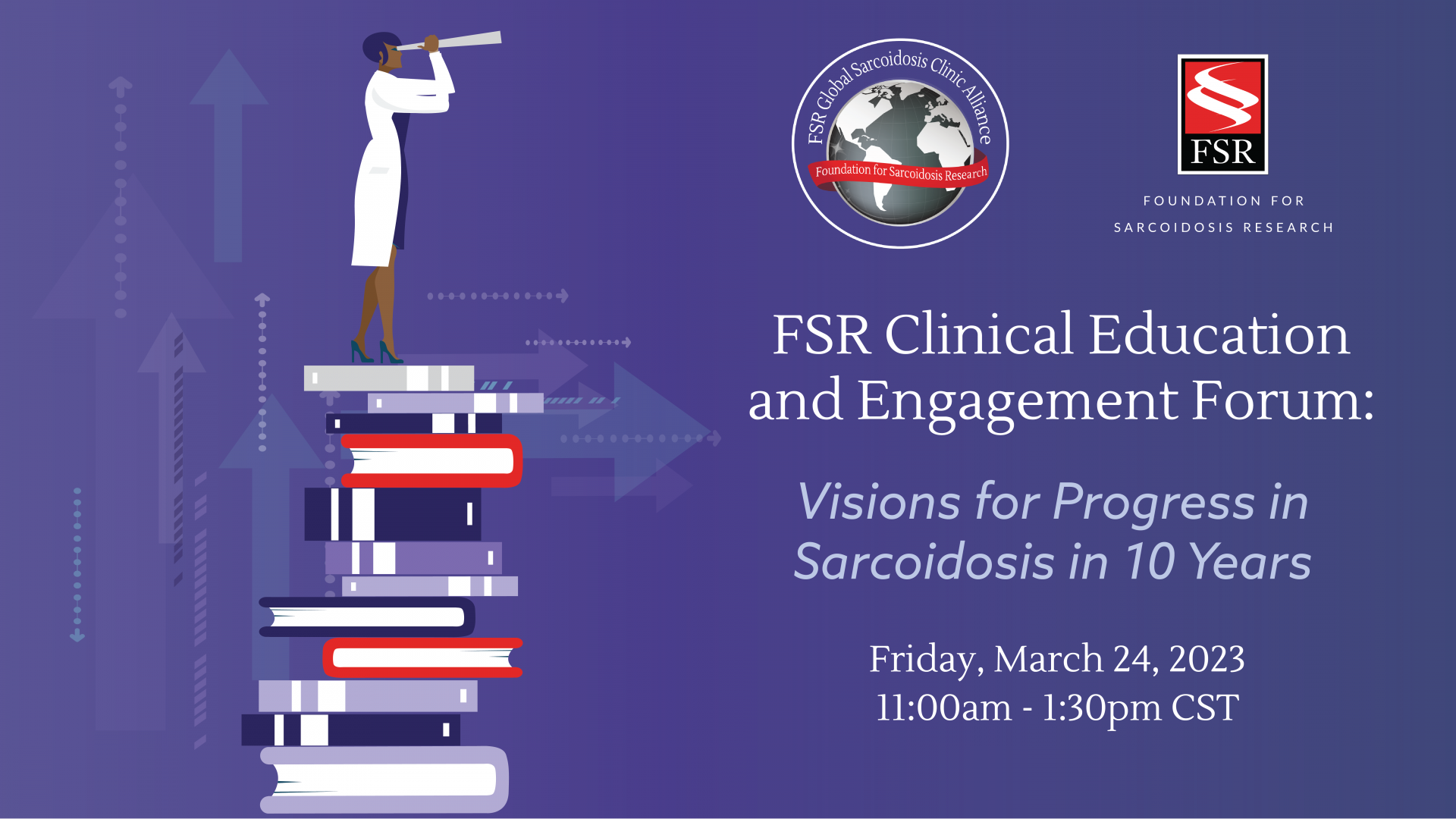 Janet Maynard, MD, MHS 
Dr. Janet Maynard, is the Director of the Office of Rare Diseases, Pediatrics, Urologic and Reproductive Medicine (ORPURM) within the Food and Drug Administration's Center for Drug Evaluation and Research (CDER). 
Ilias C. Papanikolaou, MD, PhD, FCCP 
Head of Pulmonary Department and Pulmonary Rehabilitation Program, Corfu General Hospital, Greece 
Lisa Maier, MD, MSPH, FCC
Chief & Professor of Medicine, Division of Environmental and Occupational Health Sciences, National Jewish Health
Parijat Sen, MD 
Assistant Professor of Medicine, University of Kentucky Healthcare
October 27, 2022:
Pulmonary
Sarcoidosis 
June 15, 2022:
COVID and Sarcoidosis