The FSR Patient Speakers' Bureau
The Foundation For Sarcoidosis Research (FSR) is proud to offer experienced and trained advocates available to speak on a range of topics related to sarcoidosis, including the challenges of living with a rare, chronic, immunocompromising illness, improving patient access to qualified care and effective treatments, and improving doctor patient communication.
Members of the FSR Patient Speakers' Bureau completed a full training program with Living Proof Advocacy.   Members of this bureau have been featured on nationalized television programs, published in newspapers including the Washington Post and Huffington Post, spoken at national conferences, and  have help to drive policy changes.
The FSR Patient Speakers' Bureau is available to speak to industry, donors, physicians, media, legislative and/or policy representatives, and more.  To request a member of the FSR Patient Speakers' Bureau, please fill out the form in the link below.
Garrie Farrow is an FSR Patient Advisory Committee Member. She has been managing pulmonary sarcoidosis for 13 years and sarcoidosis arthropathy and skin sarcoidosis for 5 years. Describing her experience with sarcoidosis, she says, "I am living with sarcoidosis. We are frenemies. Exposing my geek side here, I call my immune system, Venom. As long as Venom has external enemies to fight, it leaves me alone and protects me. No enemies to fight, I become its food. (For those not familiar, look up Marvel Comics and Venom)." Garrie's professional experience includes 16 years as an Applications Trainer for a nonprofit HMO that has its own medical staff. Garrie trains staff (new and current) on how to use the Electronic Health System along with SharePoint, Outlook, and other applications developed within the company.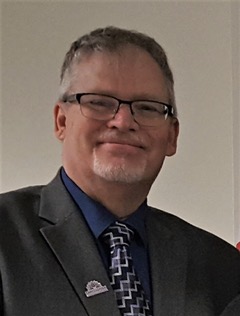 Jim Kuhn is a Rare Disease Warrior/Advocate/Speaker/Mentor. He was diagnosed in 2014 with sarcoidosis that initially started in his lungs/lymph nodes, before quickly spreading to his eyes and skin, and most recently he was also diagnosed with neurosarcoidosis. He also suffers from several other related rare diseases and a complicated medical condition. Jim is passionate about helping other sarcoidosis patients and giving them tips to understand and live with the disease, as well as find knowledgeable healthcare providers. Jim spent 35+ years in global business and medical missions leadership roles, and now looks forward to using that experience to help create, implement and strengthen the Patient Advisory roles within FSR.  His specialty is developing highly functioning teams and servant leadership. Jim and his wife of 33 years, Jean, refuse to let his disability ruin their enjoyment of life. Jim enjoys spending short periods of time gardening, and is an accomplished cook that has won multiple awards in national chili cook-offs.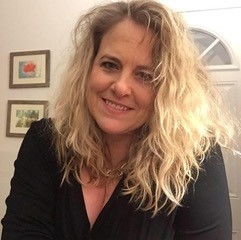 Diagnosed in 2014 following a 7-year odyssey has changed every aspect of Mary Morlino's life.  She continues to serve as a Patient Advocate and Peer Mentor with FSR for the sarcoidosis community. Working for the EveryLife Foundation for Rare Diseases since 2020 as the Patient Engagement Consultant, Mary is honored to represent sarcoidosis and share her voice. Mary's passion to work for change and progress through legislative policy supports her desire to take action in the fight for the sarcoidosis community.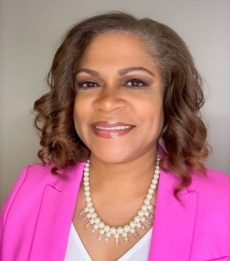 Tara Sims was diagnosed with sarcoidosis in 2016.  A corporate administrative professional for the past 15 years, she considers herself to be an organizer, problem solver and execution expert.  She is always looking for the silver lining in any situation and ways to make things better for herself and those around her. 
Tara holds a Bachelor of Arts degree in Psychology from Denison University. Originally from New Orleans, she resides in Atlanta, Georgia where she spends her free time working out, enjoying new dining experiences and traveling.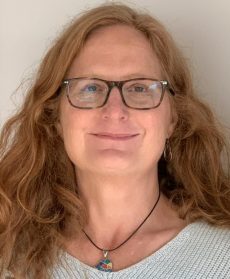 Rebecca Stanfel is a writer who lives in Helena, Montana.  She was diagnosed with sarcoidosis in 2004.  Since then, her writing has focused on living with this disease.  Her work has appeared in national publications. She's been a Patient Advocate with the Foundation for Sarcoidosis Research since 2019.  Rebecca lives with her husband, Jay, and their 17-year-old son, Andrew.  They love traveling together. When she's feeling healthy, you can find her hiking, cross-country skiing, or ice skating in Montana's beautiful landscapes.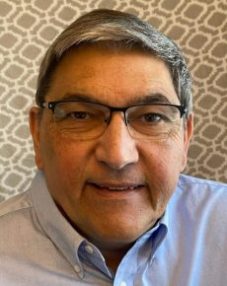 Sammy Suriani, PA-C, MS, is a physician assistant with 34-years-experience in emergency medicine and cardiology. He holds a Masters degree in Health Services Management and Policy Analysis. Prior to PA school, he was a paramedic with the Chicago EMS system as well as a volunteer firefighter/paramedic in Upstate New York.  Sammy is the founder of the Health Safe Neighborhood Project, which, in conjunction with 911, is designed to provide rapid CPR/AED response of trained volunteers in participating neighborhoods.  He enjoys public speaking, and in his younger years was an on air radio news reporter.  He believes if there is anything good about having sarcoidosis it is that it has made him a better health care provider.  He is using that knowledge to help others as a patient navigator for FSR and is assisting in developing a sarcoidosis support group in association with the Sarcoidosis Clinic at the State University of New York Upstate Medical Facility in Syracuse.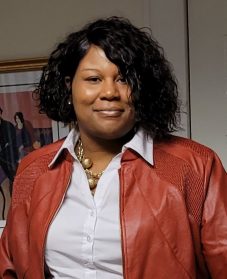 Rhonda Underhill is a neurosarcoidosis survivor and FSR Patient Advocate. In May 2013, Rhonda was diagnosed with both neurosarcoidosis and hydrocephalus, which left her living in a debilitating state, no longer able to walk or sit up on her own. Rhonda was informed she had either meningitis or tuberculosis. She was eventually seen by a world renown neurosurgeon who educated her on the illnesses and presented her options that would allow her to resume a normal life.  
Rhonda's will to live and increase awareness by advocating on behalf of the sarcoidosis community is her number one priority, as she believes she is here to inspire and educate others who are living with or providing care to those with the disease. According to Rhonda, "This illness is certainly life changing, but it can be overcome with much prayer, support/love, and the will to live!"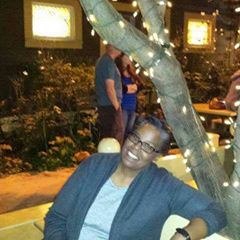 Della Washington holds a bachelor's in criminal justice, a master's in criminal justice and a master's in legal studies focused on government. Della has neurosarcoidosis and her goal is to speak with government officials so they can develop an understanding about sarcoidosis and what patients need from pharmaceuticals and insurance companies so that they can live their lives a little bit better each day. Della wants Congress and the Senate to know that sarcoidosis warriors are also their constituents and have voices that need to be heard.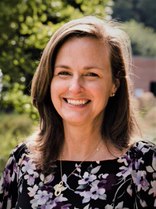 Leanne West was diagnosed with sarcoidosis in her lungs, liver, lymph nodes, and spleen several years ago when her son was five years old. She spent many years on prednisone and now takes daily medications to keep the sarcoid at bay. Leanne is the Chief Engineer of Pediatric Technology at the Georgia Institute of Technology where she develops medical technologies and makes sure that the patient voice is taken into consideration. She is also President of the International Children's Advisory Network (iCAN), where they actively promote the importance of the pediatric patient voice in research and healthcare by providing opportunities for youth to interact with industry and tell their stories at conferences and organizations like the FDA and AAP.  Leanne is excited to be a member of the FSR Speakers Bureau to help do the same for herself as a patient with sarcoidosis. She is also a member of the FSR Patient Advisory Committee.