Sarcoidosis is known as the snowflake disease because no two cases are alike.
To fully understand sarcoidosis, we must understand the differences in each patient's experience. Sarcoidosis is underrepresented in clinical trials because of the complexities associated with these disparate experiences. In this first of its kind discussion, FSR and STS patients, experts, and leading organizations came together to explore how to improve the representation and inclusion in clinical trials and the challenges associated with a rare disease like sarcoidosis.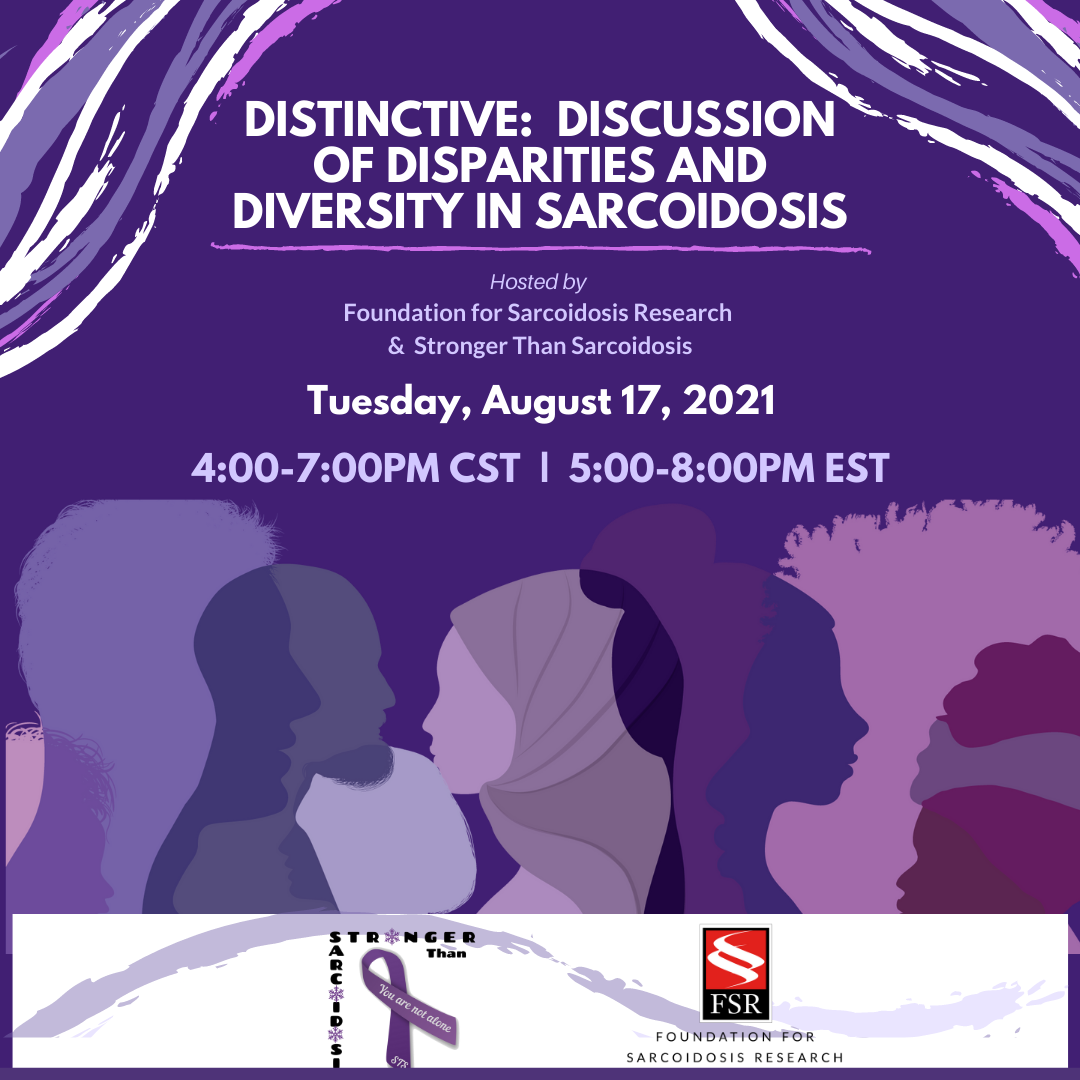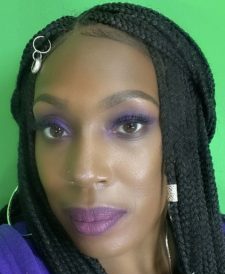 Cheryl Bradford
September 2020 marked 2 years since Cheryl's retirement from the NYC Department of Education.  Cheryl serves as the treasurer of Stronger Than Sarcoidosis (STS), and is a mentor for Interstitial lung disease (ILD) at Snow Companies/Boehringer Ingelheim (BI).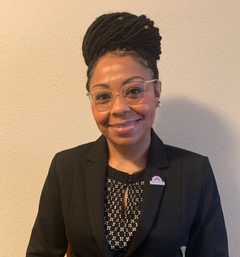 Jessica Reid
Jessica is a 17-year sarcoidosis survivor. She is also a registered nurse, and soon to be a family nurse practitioner. Advocating on her own behalf to her healthcare team is second nature, so she decided to become a FSR Patient Advocate and FSR Patient Navigator to teach others to do the same. Jessica is also a licensed nail tech and aspires to combine her professions in the near future to continue to joyfully serve others.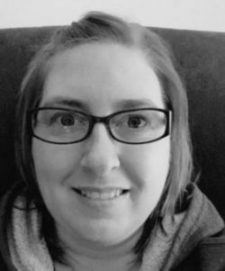 Brandi Cleaver
Brandi Cleaver was diagnosed with systemic sarcoidosis in 2012.  Since then, the disease has progressed to neurosarcoidosis with multi-system involvement. Brandi started working with the Foundation for Sarcoidosis Research about 3 years ago. She became a Patient Ambassador and is now as a Patient Advocate. Brandi enjoys educating medical professionals about sarcoidosis as well as speaking with local and state legislators. Brandi worked as an advanced EMT, EMS educator, and EMS manager for 20 years. Her work in emergency medicine and education provides her with a firm foundation for speaking at educational engagements. Brandi is a single mother to an 11-year-old boy and fosters dogs through her local rescue.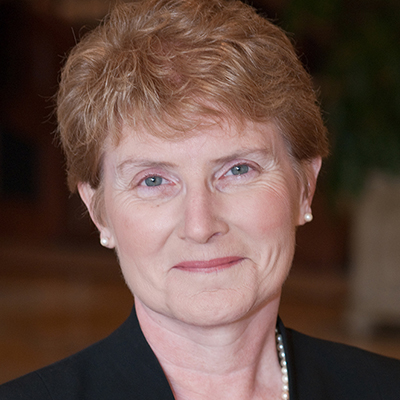 Louise M. Perkins, PhD  -  Moderator
Dr. Louise Perkins is a healthcare research executive with three decades of non-profit and pharma industry experience and volunteers as Board President for the Foundation for Sarcoidosis Research, the world's leading sarcoidosis research and advocacy group. Her passion is research and advocacy programming that engages cross-sector stakeholders to accelerate progress. Dr. Perkins is Chief Science Officer Emerita of the Melanoma Research Alliance. She served as a member of the Health Research Alliance Board of Directors and is Founder and President of CSO Emerita LLC, providing consulting services for healthcare research non-profits.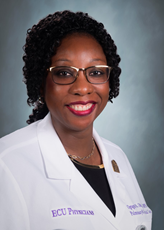 Ogugua Ndili Obi, MD, MPH, MSc
Dr. Ogugua Obi is an Assistant Professor of Medicine and pulmonary and critical care physician at the Brody School of Medicine in East Carolina University, Greenville, NC. She received her medical degree from the University of Ibadan and has been in practice for over 20 years. Dr. Obi specializes in critical care medicine, sarcoidosis and interstitial lung diseases. She is the director of the East Carolina University Sarcoidosis Clinic, which she helped establish as a WASOG recognized sarcoidosis center of excellence. She is also co-director of the ECU Sarcoidosis/ILD program and director of the medical intensive care unit at Vidant Medical Center, Greenville, NC. She currently serves on the FSR Women of Color Clinical Advisory Committee and is a member of FSR scientific advisory board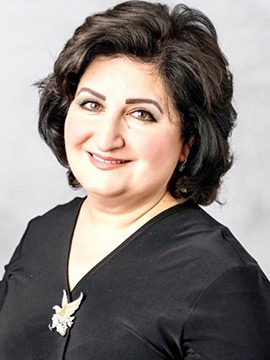 Nadera Sweiss, MD
Dr. Nadera Sweiss is a specialist in rheumatology, the study of chronic and acute conditions that cause inflammation, and sees a wide variety of patients with autoimmune diseases. Dr. Sweiss directs the Bernie Mac Sarcoidosis Translational Advanced Research (STAR) Center, which she helped establish together with the Bernie Mac Foundation at the University of Illinois Hospital & Health Sciences System in 2012. The STAR Center conducts research into new treatments for sarcoidosis, and also provides clinical services for patients with sarcoidosis.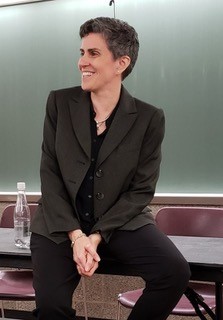 Anne Marie Montijo, LCSW
Anne Marie Montijo joined the Association for Mental Health and Wellness in 2015 as the Deputy Director for Strategic Initiatives. With over 29 years of experience in social work, Anne Marie has extensive experience in child and adolescent mental health as both a practitioner and administrator.  She provides executive leadership in managing the organization's Community Impact Department which includes: Mental Health education to the community, support groups, a HELPLINE, and Anti-Stigma work.  She also chairs the agency wide Incident Review Committee, Staff Development and Training, Organizational Diversity Equity and Inclusion Initiatives, Student Internship program and Children's Services.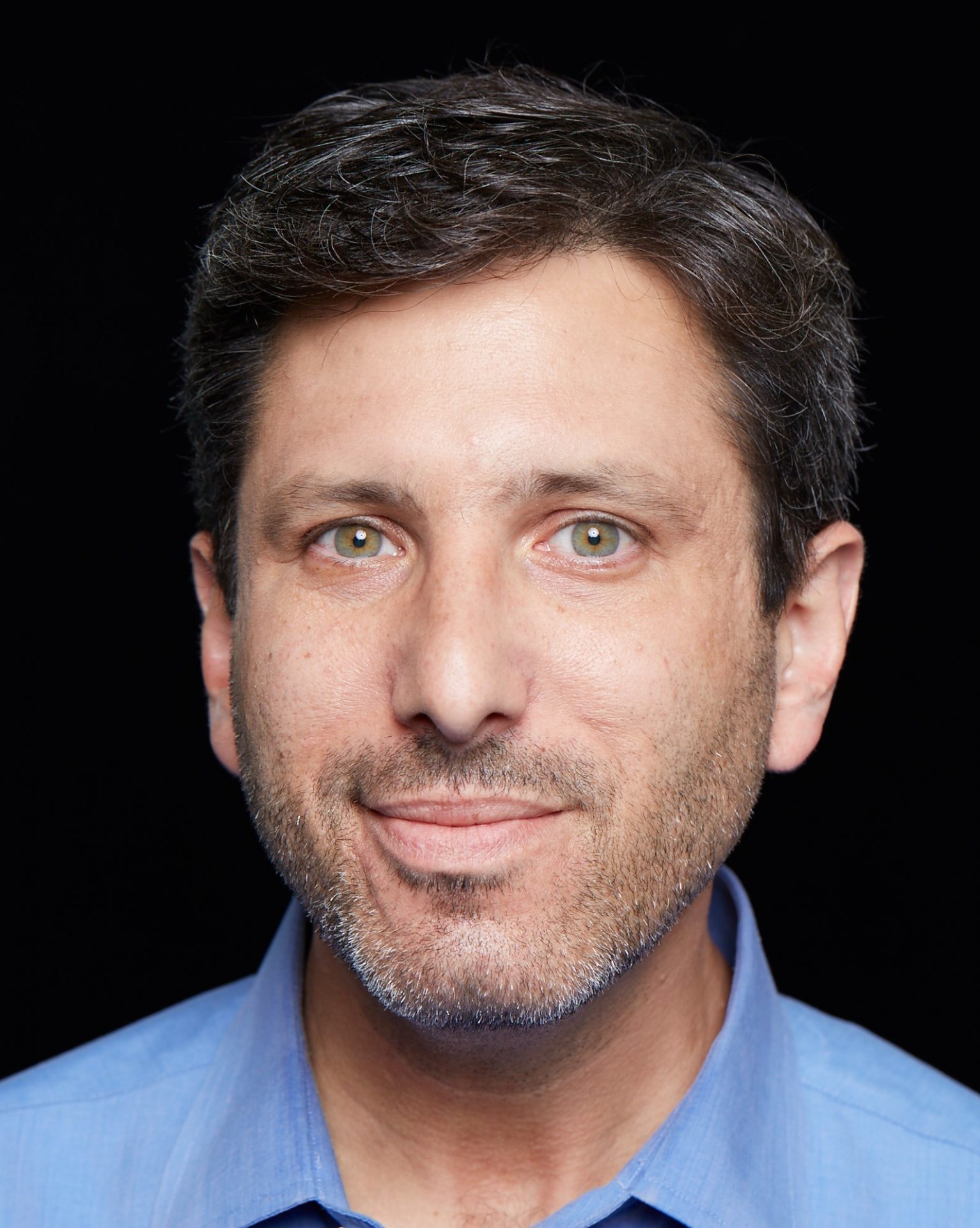 Craig Lipset  -  Moderator
Craig is an advisor, educator, advocate and innovator focused on novel solutions for clinical trials and medicine development. He is the founder of Clinical Innovation Partners, providing advisory and board leadership with pharma, tech and investors.  Craig is Co-Chair for the Decentralized Trials & Research Alliance, Vice Chair of the MedStar Health Research Institute, and serves on the Editorial Board for Therapeutic Innovation & Regulatory Science. Craig is also the Vice President of FSR's Board of Directors. Craig is Adjunct Assistant Professor in Health Informatics at Rutgers University, and Adjunct Instructor in the Center for Health + Technology at University of Rochester.
Patient Organization Panel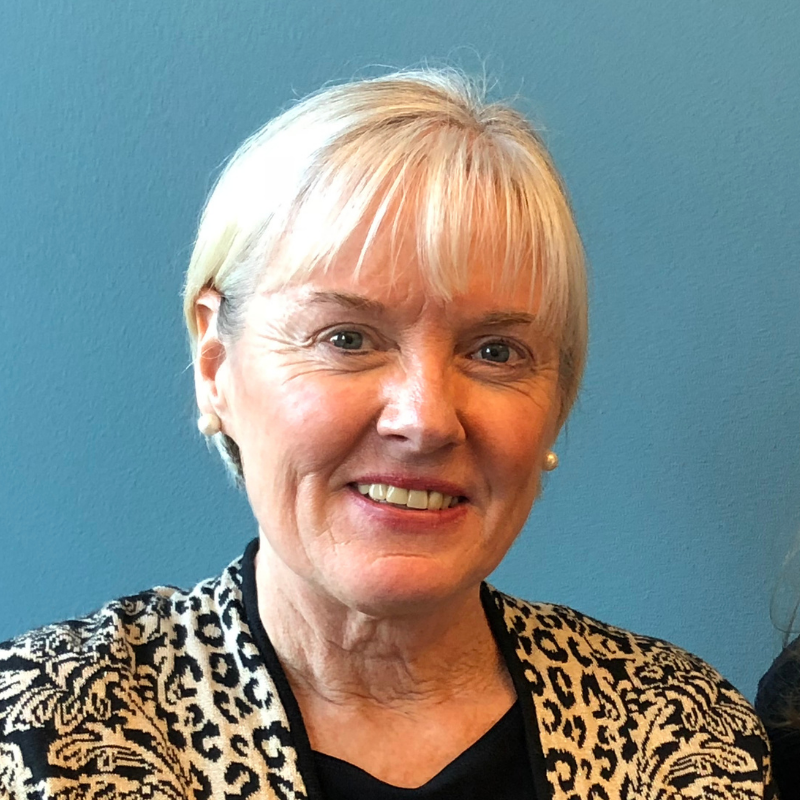 Mary McGowan
Mary joined the Foundation for Sarcoidosis Research as the organization's first-ever Chief Executive Officer in 2020. As CEO, Mary serves as the primary representative and spokesperson for FSR and leads the organization's strategic vision with patient engagement, strategic partnerships, fundraising, advocacy efforts, program direction, and an aggressive communications and research agenda. Mary brings 35 years of nonprofit leadership and management experience to the role. Prior to joining FSR, she served as Executive Director at The Myositis Association (TMA.) where she was highlighted as a preeminent rare disease leader by numerous entities for her innovative national campaigns including Women of Color and Myositis and her leading telemedicine initiatives for autoimmune patients during COVID-19.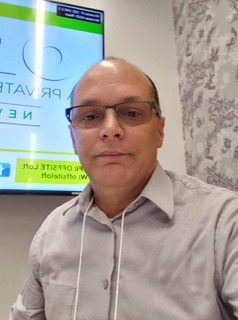 Frank Rivera
Frank is and has always been a fighter. His strength and care for others is what personifies him and makes him Frank. He is deeply committed to the sarcoidosis community and serves as the President of  Stronger Than Sarcoidosis, who is co-hosting this event. Frank has also published a book about his experience with sarcoidosis, "Walking in Silent Pain" in winter of 2020.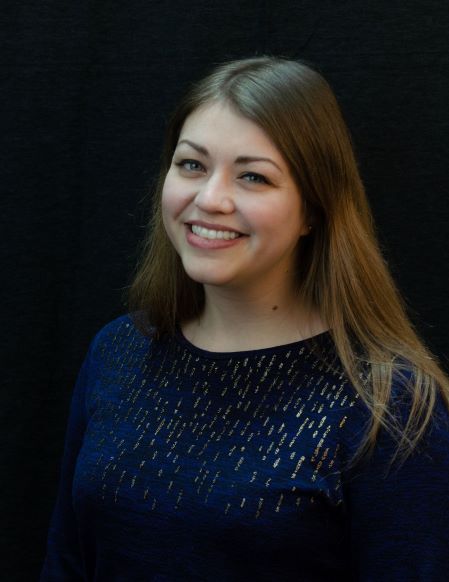 Anne Wolfe
Anne Wolfe is Manager of Strategic Advancement for Global Genes, where she leads the development of impactful and relevant programming to meet the evolving needs of rare disease patients, families, advocates and partners.  She also supports the cultivation of strategic partnerships and alliances to support business development and growth. Anne is a passionate patient advocate with over a decade of experience in creating events and programming for diverse stakeholder audiences in healthcare, life sciences and beyond. With an honors degree in Peace & Justice Studies and International Relations from Tufts University, her past experiences span social justice, advocacy, and coalition and alliance building.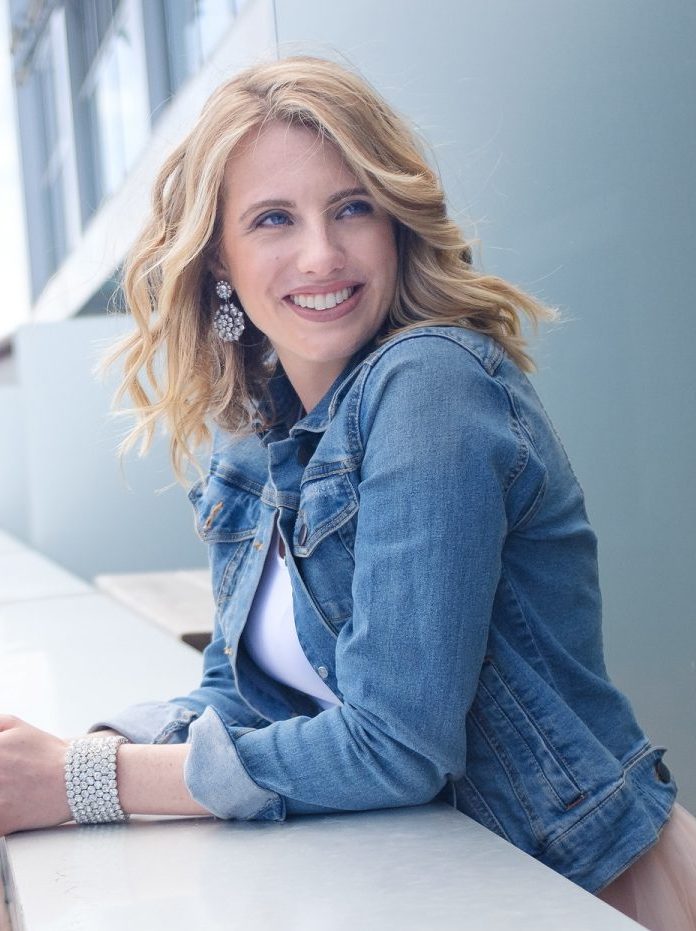 Lilly Stairs - Moderator
Lilly has served as an advocate for over a decade, transitioning into patient advocacy after she was diagnosed with multiple autoimmune diseases. Lilly is the Founder and Principal at Patient Authentic, where she helps healthcare organizations build programs that educate and empower patients. She also serves as the Vice Chair of the Board of Directors for the American Autoimmune Related Diseases Association.
Prior to founding Patient Authentic, Lilly served as the Head of Client Relations at Savvy Cooperative and led patient advocacy at Clara Health. Lilly has also served in communications and advocacy roles across the healthcare industry from the Institute for Healthcare Improvement to MassBio.