Map Unavailable
Date/Time
Date(s) - 08/03/2022
5:00 pm CDT - 6:30 pm CDT
Categories
Join us Wed, August 3, 2022 from 5:00 PM – 6:30 PM CDT.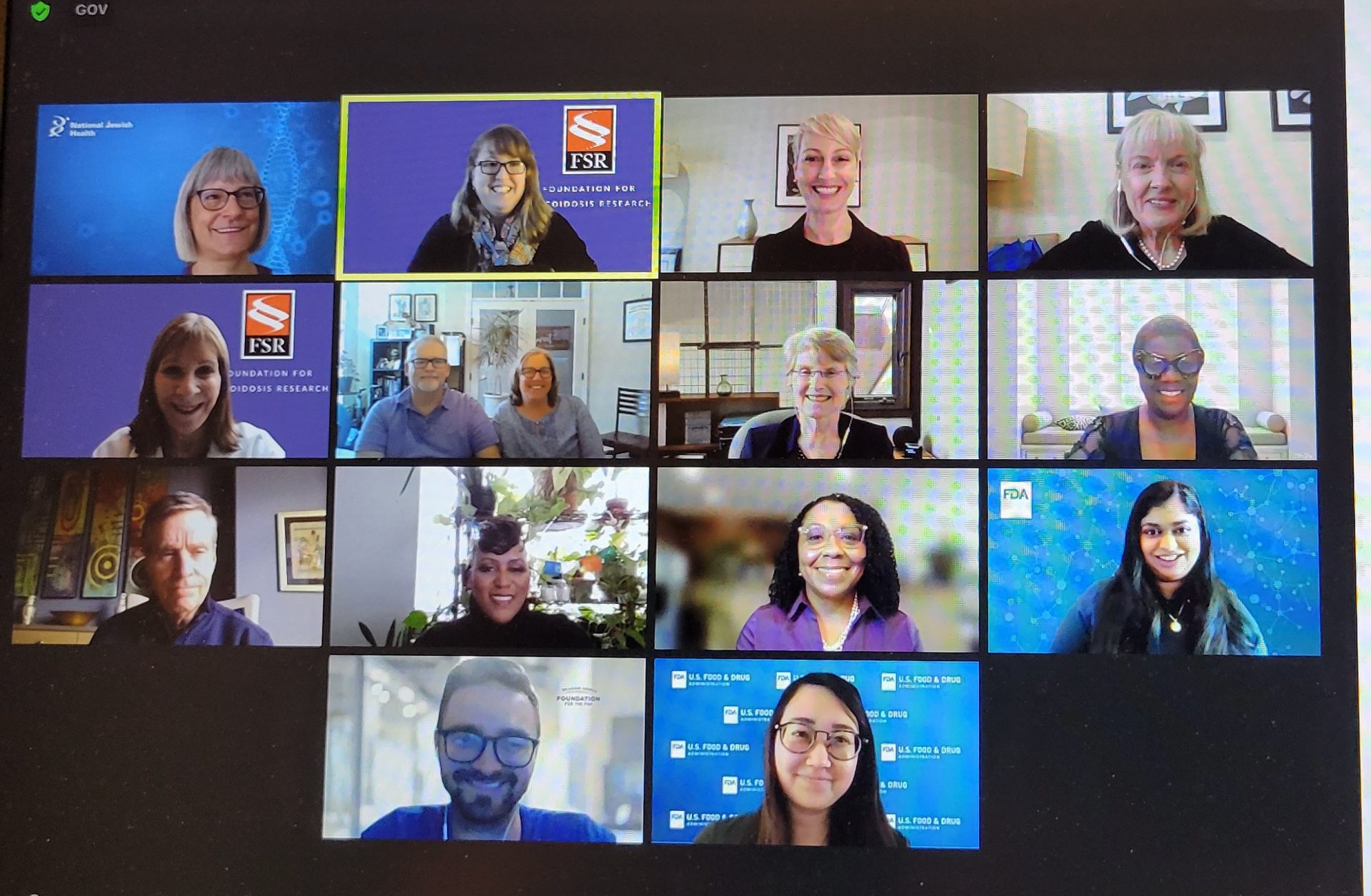 This spring, FSR led a virtual FDA Patient Listening Session on Pulmonary Sarcoidosis. Patient listening sessions are small, informal, non-regulatory, non-public discussions from the patient perspective that seek to deepen the FDA's understanding of a rare disease, the burden of the disease on those it impacts, and the challenges and barriers to effective diagnosis, treatment, and new drug development.
Building off the feedback we gathered from surveys of patients, clinicians, researchers, and industry partners, and speaking on behalf of the 175,000 individuals in the US living with sarcoidosis, we shared stories and data to highlight our priorities for the FDA:
Providing support for the identification and approval of better tools for the early diagnosis of sarcoidosis
Recognizing the urgency for the development of better therapies
Taking a broader approach in defining acceptable data, outcome measures, trail requirements, and endpoint selection
Working with FSR and other rare disease organizations to identify paths, like decentralized trails to ensure clinical trial representation of the population that is underserved and disproportionately impacted
This webinar will provide an opportunity for our community to learn more about the extraordinary event, reflections from those who shared their story, why it is impactful for the FDA and the field of sarcoidosis, and next steps underway in this process.