There's still time to make an impact on sarcoidosis research this summer! Check out the pictures from just a few of the successful Team KISS events that have taken place this Summer, and read on for an A-Z list of potential fundraising event ideas!
Get Involved in Raising Awareness and Funding for Sarcoidosis
Hosting an Online Event
Don't have time to host an in-person fundraising event? No worries! Online fundraising is simple. Invite your social network to support your very own Team KISS fundraising page through our user-friendly online platform. You can choose to focus your fundraising page on a specific event such as a community garage sale, lemonade stand or softball tournament or keep it an open-ended campaign until you reach your goal! Click here to create your page today!   
Don't want to create a Team KISS page? No problem! Support FSR by choosing to fundraise directly through Facebook!
Hosting an In-Person Event
If you have a little more time on your hands, check out our A-Z list of summer fundraising event ideas to help plan something in your local community!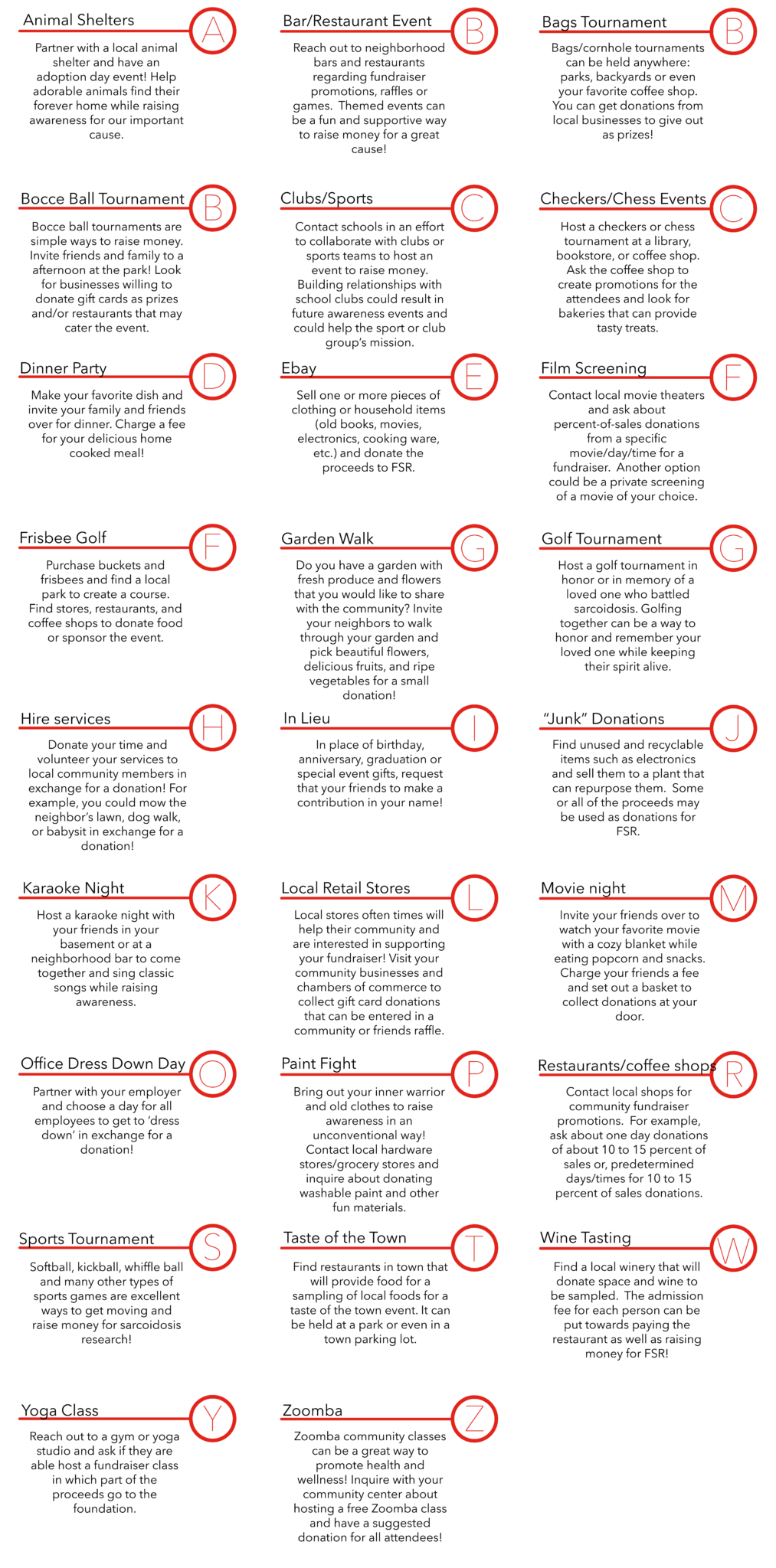 Whether you choose to join us in our online fundraising efforts or plan an event in your local community, you will be supporting our mission to stop sarcoidosis while helping change the face of sarcoidosis research and treatment for patients everywhere!
Finally, be sure to promote your event by advertising through your personal and/or community Facebook pages! FSR may even be able to help further get the word out through your submission of a blog post!   
Don't forget to check out FSR's calendar or fall events to attend and support an event near you!