FSR is hosting our fifth annual Team KISS 5K Run/Walk in Atlanta, GA this year. This event helps raise awareness about sarcoidosis while also fundraising for critical research and patient support programs. But the event is more than just a walk- it's a movement. We work with volunteers from all across the globe to help them start their own independent Team KISS walks that correspond with our event in April, Sarcoidosis Awareness Month. We even have a virtual walk option, where you can join in on the fun (and still nab a Team KISS t-shirt) even if you're unable to attend an event in person! This way, sarc warriors and their loved ones from all corners of the US and abroad can join us as we Kick In to Stop Sarcoidosis!
This year, we're highlighting some of our super awesome independent walks, like the Ohio Fairfield Township Team KISS Walk! Read more about their event on April 28th below!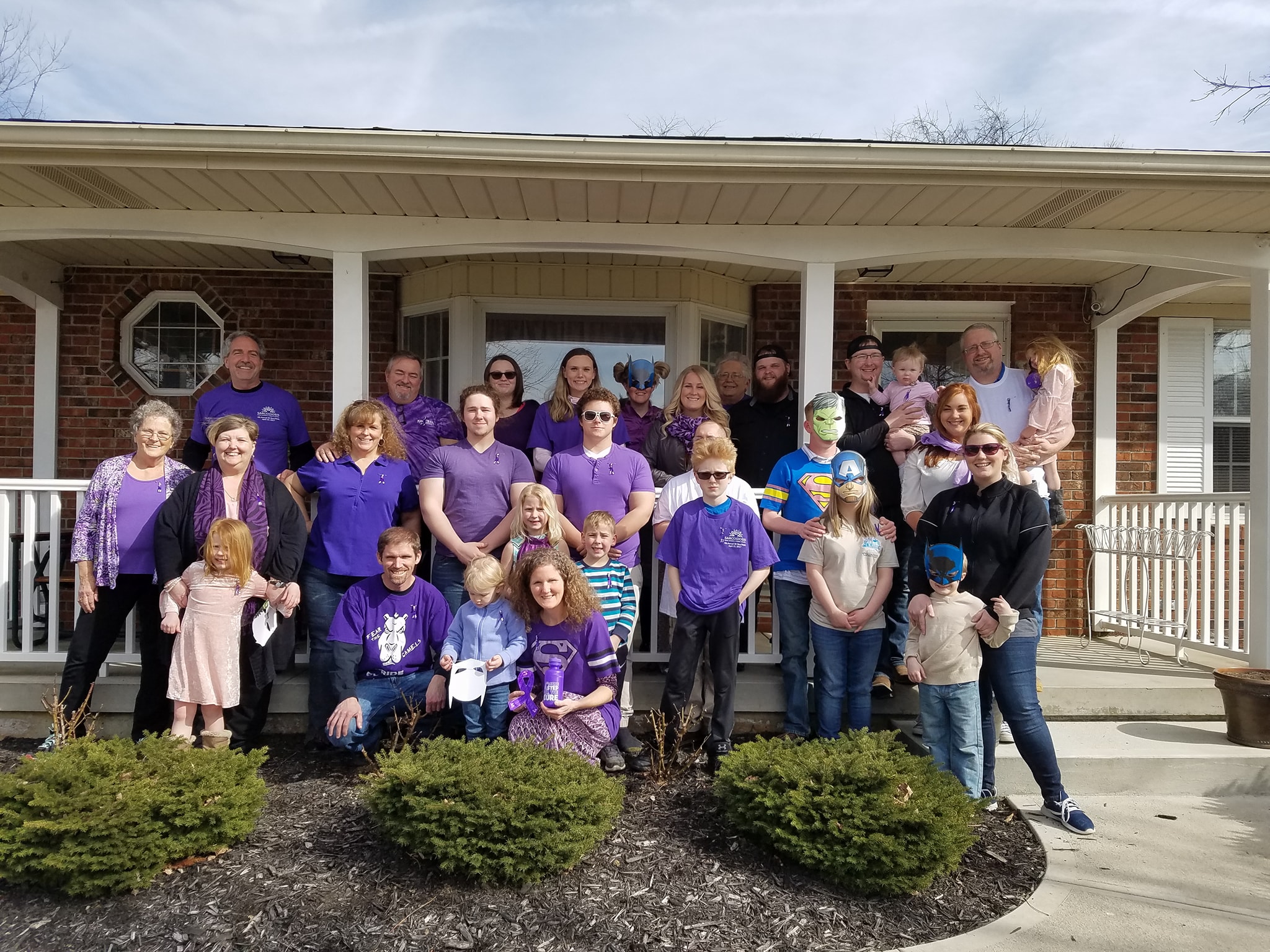 Dress As Your Favorite  Superhero or wear purple. Bring your family and friends. Get information and speak to others and their families  who are affected by this same CHALLENGE.
Join Our Team and Help Us KICK IN STOP SARCOIDOSIS once and for all.
Music, Raffles all money going to FSR  Homemade Games for kids to play, Water and light snacks.
My name is Dawn Grace and I was diagnosed with Sarcoidosis in January 2017. When I received the news I was both elated and discouraged. Elated for the Awesome fact that it wasn't Lymphoma or Cancer but discouraged to find that there is not yet a cure for this CHALLENGE  called SARCOIDOSIS. I believe I was given this challenge to help out and rally on for people like me and their supporters.  I decided in 2017 to take the 1st step and make the 3 1/2 hour trip to Canton, Ohio with my small but very supportive team of 7 to experience Our 1st Walk as Sarcoidosis  Warriors.  I have walked in other walks for different causes but, I was brought to tears as I looked for the 1st time into the faces of people like me and had opportunity to share my story.  For the 1st time I didn't feel alone and I knew that I had to do something to help myself and others with this Challenge.
The feelings as you begin your walk are mixed, realizing that you are walking for a cause and that this time the cause involves you and your family. Like no feeling I have ever experienced in my life time. Through sharing, our family has been able to inform over 100 people just by word of mouth about Sarcoidosis. Through your network of family and friends you too can get the word out and educate others about YOUR CHALLENGE,  OUR CHALLENGE and become future Sarcoidosis Warriors to "Crush the Clusters" forever.
Register here! If you are unable to attend the walk you can choose virtual walk option and still receive your t-shirt to help raise awareness about Sarcoidosis . Thank you for your time hope to see you at Our Fairfield Township Kiss Walk.  Dawn Grace Fairfield Township Kiss Walk Leader. Have a Blessed Day!
OHIO FAIRFIELD TOWNSHIP.
Fairfield Township Community Park.
Sign-in 9:30 walk begins at 10:00.
KISS WALK 2018.
6116 Morris Road.
WALK LEADER Dawn Grace.
APRIL 28TH 10:00 am til Noon
Hamilton, Ohio 45011.
(513) 324-2747.