Thanks to the tireless effort of devoted sarc warriors around the world, this Sarcoidosis Awareness Month was the best one yet. There is no way to fit all of the achievements of this month into one blog, so below are some of the highlights from this month! Feel free to add any other achievements in the comments below.
87+ Buildings and Landmarks Were #LitforSarc!
Over 87 buildings, landmarks, and businesses across the US and Canada were lit purple on Saturday, April 13th and surrounding days to raise awareness for sarcoidosis. 
The initiative's first lighting partners, the Durst Organization and One World Trade Center in New York City, inspired an international movement in which volunteers, including patients, invited lighting partners to also shine a light on sarcoidosis. In this inaugural year of the Illuminate the Night initiative, One World Trade Center and the skylines of at least 33 US states and 2 countries were lit purple throughout April.
12 Team KISS Walk Events Were Hosted!
This year, Team KISS warriors hosted 12 events across North America! During April, our Team KISS superheros have helped us raise over $100,000 towards sarcoidosis research. Even better, an anonymous donor has agreed to match all money raised by Team KISS during Sarcoidosis Awareness Month! This puts our total at over $200,000 raised for research this April!
Scroll through some of the pictures from this year's events in the gallery to the right! 
Patients and doctors got dressed up for World Sarcoidosis Day!
FSR coordinated for patients and physicians alike to show off their purple for World Sarcoidosis Day.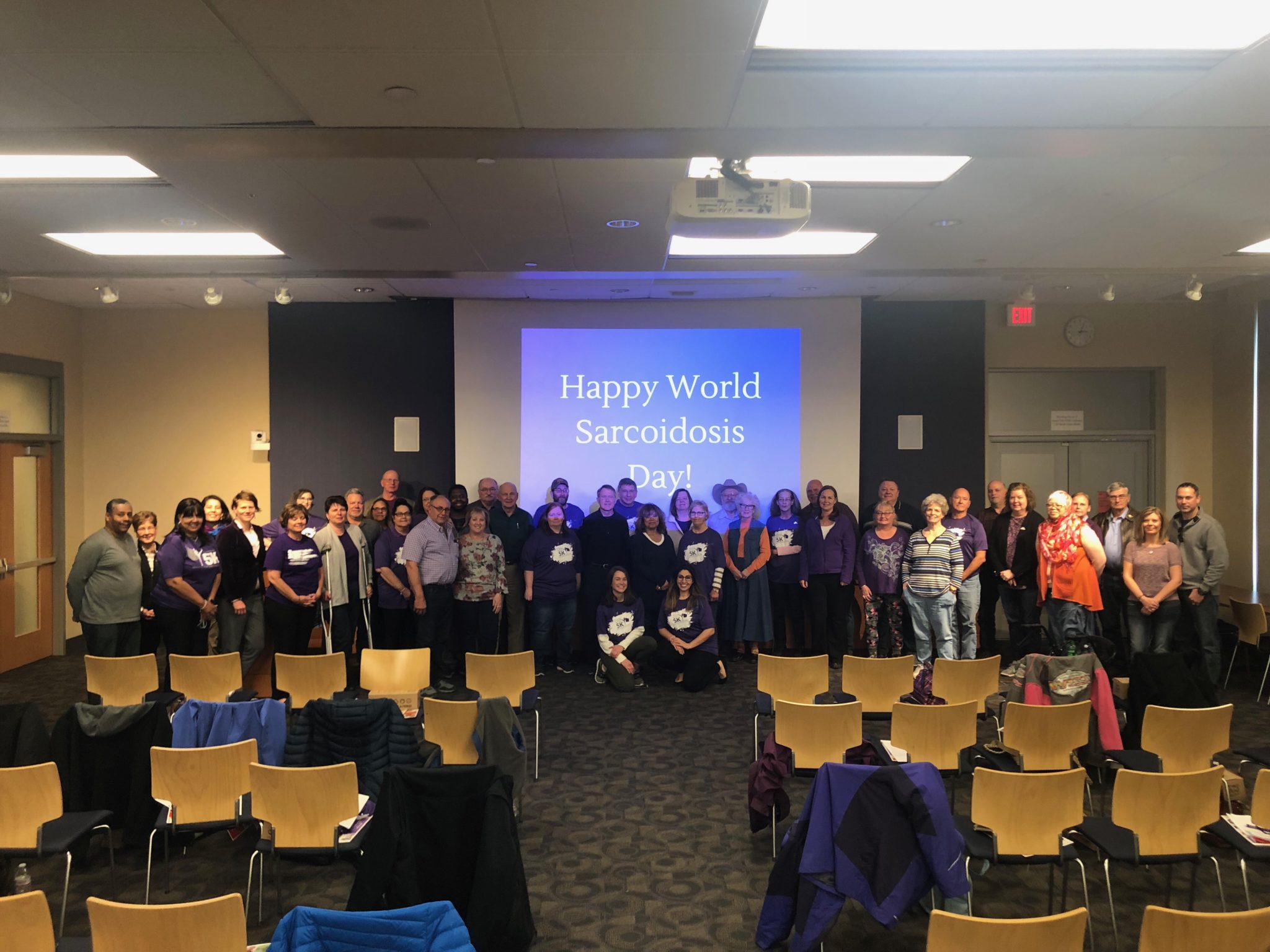 Patients and loved ones who attended the Iowa City Patient Conference on April 13th got together for a picture during the event. 
35+ Awareness Month Proclamations Were Secured! 
Although patients and their families recognize sarcoidosis to be a devastating illness, more volunteers are needed who will join us to advocate for awareness. There is much work to be done to determine the cause, exact prevalence, and best treatment protocol for sarcoidosis – it is unacceptable that many patients have to suffer for years before receiving the correct diagnosis or proper treatment.
An easy way for sarc warriors to get involved and raise awareness for sarcoidosis is by obtaining a proclamation for Awareness Month. A proclamation is essentially an official, signed document proclaiming that your local or state government recognizes April as Sarcoidosis Awareness Month.
Scroll through the gallery on the right to see some of the state and local proclamations that were secured this year!
We Had a Global Impact This Year!
This disease affects an estimated 1.2 million people worldwide, and we love to see the global impact that can happen in April. Landmarks in numerous countries were lit purple, including at least two official lighting partners in Canada. Additionally, FSR's international partnerships helped us raise awareness and plan important new initiatives for patients. The sarcoidosis clinic at Shahid Beheshti University of Medical Sciences in Tehran, a WASOG-approved sarcoidosis clinic, was working hard to raise awareness and show their support for patients all month long with purple decorations and candy in their waiting room and staff wearing purple. Additionally, FSR's team sent two staff members to the European Lung Foundation's Sarcoidosis Patient Advisory Group in Belgrade, Serbia to discuss new patient priorities for their projects. 
The CN Tower and Niagara Falls in Ontario, CA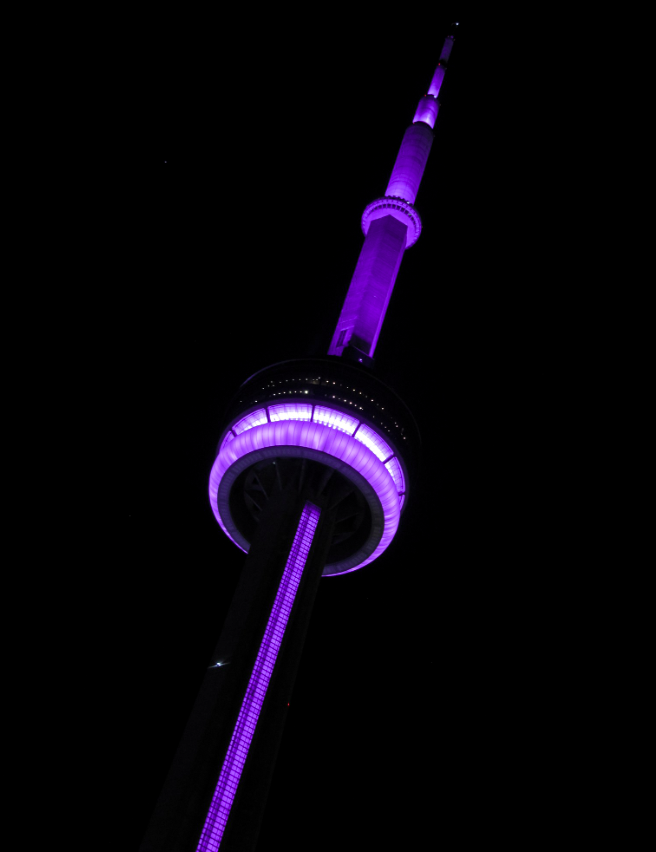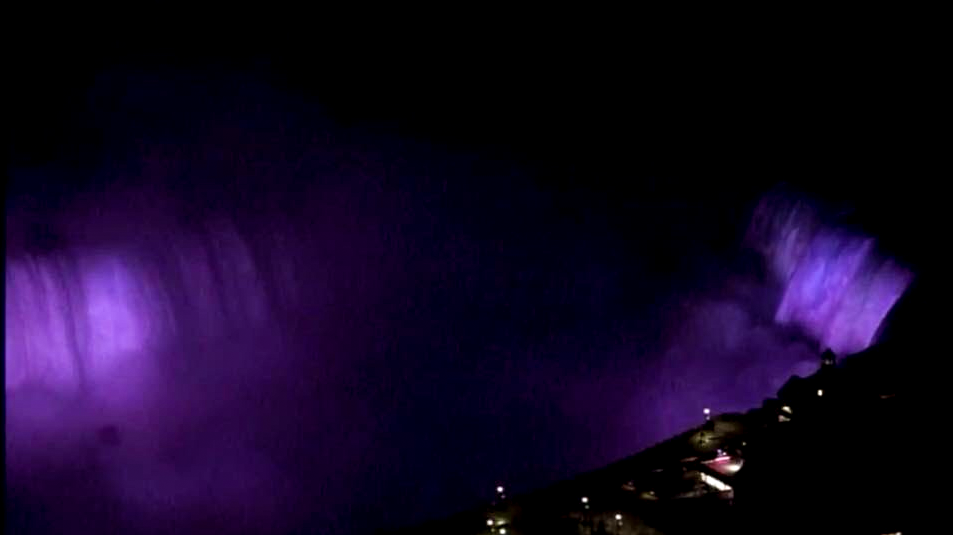 FSR staff with the ELF's Sarcoidosis Patient Advisory Group in Belgrade, Serbia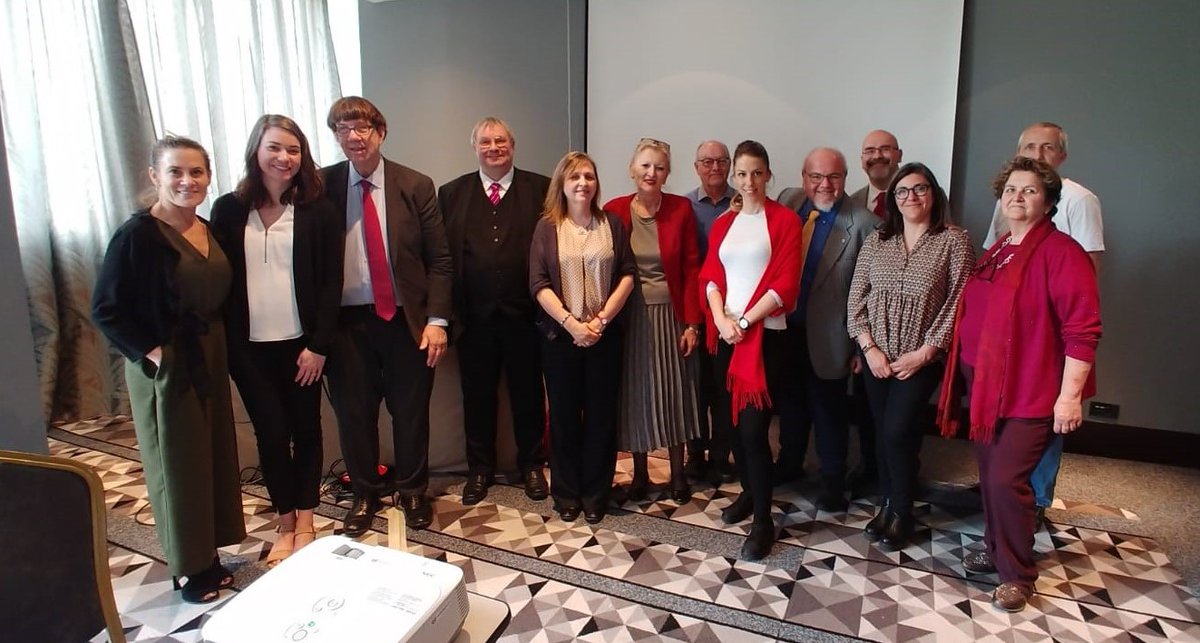 Shahid Beheshti University of Medical Sciences in Tehran, Iran