Several of FSR's Patient Ambassadors have been making waves to raise awareness of sarcoidosis with their local legislators. While many ambassadors and other volunteers work towards obtaining state proclamations recognizing April as Sarcoidosis Awareness Month in their state, this is an action that has to be redone each year. However, it is possible to get permanent recognition of this awareness month with a little help from a local representative and some extra legwork. It's not always an easy task, but several FSR Ambassadors have been up to the challenge this year.
Michigan
Ambassador Sheron from Michigan worked with her state senator David Knezek to introduce a bill that will permanently commemorate April as Sarcoidosis Awareness Month. Knezek, acting as the sponsor for the bill, introduced it to the Michigan State Senate on January 25th as Michigan Senate Bill 783.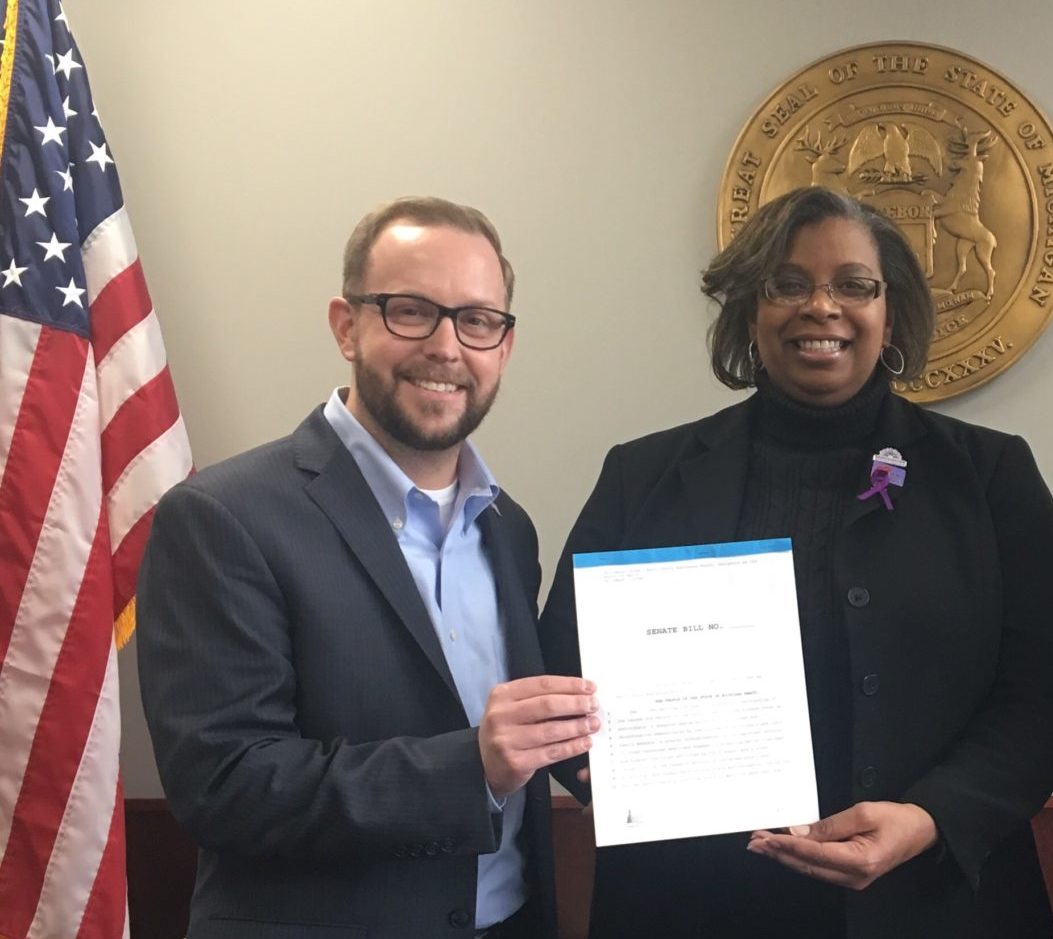 Senator Knezek and Sheron with the draft of the bill introduced to the Michigan State Senate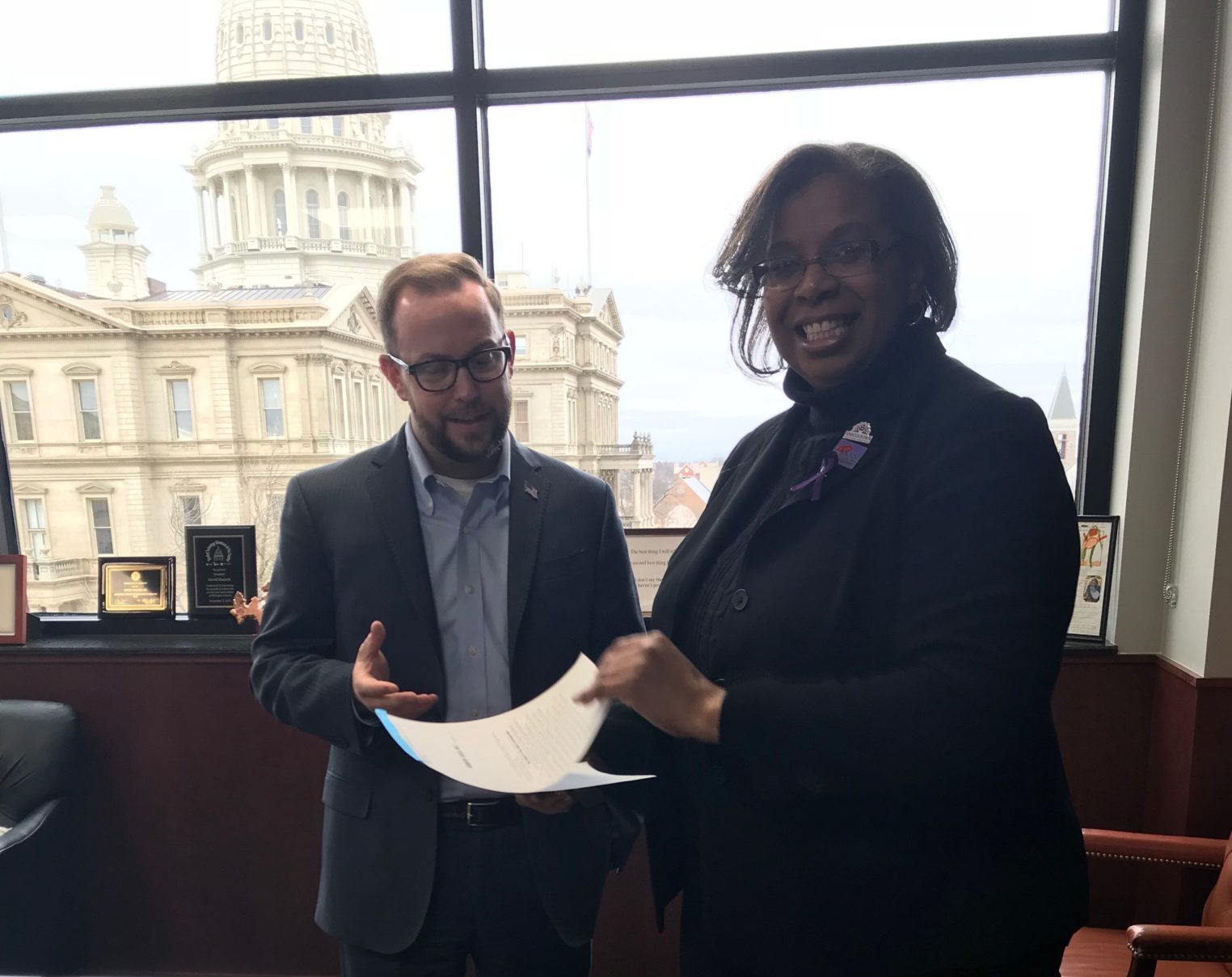 Reviewing the document that will introduce permanently recognizing April as Sarcoidosis Awareness Month in Michigan
Ohio
Additionally, FSR Ambassador Jude joined a group that was introducing a similar bill in her home state of Ohio. House Bill 335, sponsored by Representatives Stephanie Howes and Michele LePore-Hagan, was introduced in September of 2017. Ambassador Jude was present to support the bill in November of 2017 as it was passed unanimously by the House. She will be providing testimony on behalf of FSR, alongside a representative from the Cleveland Clinic, when the Senate committee meeting takes place sometime this Spring.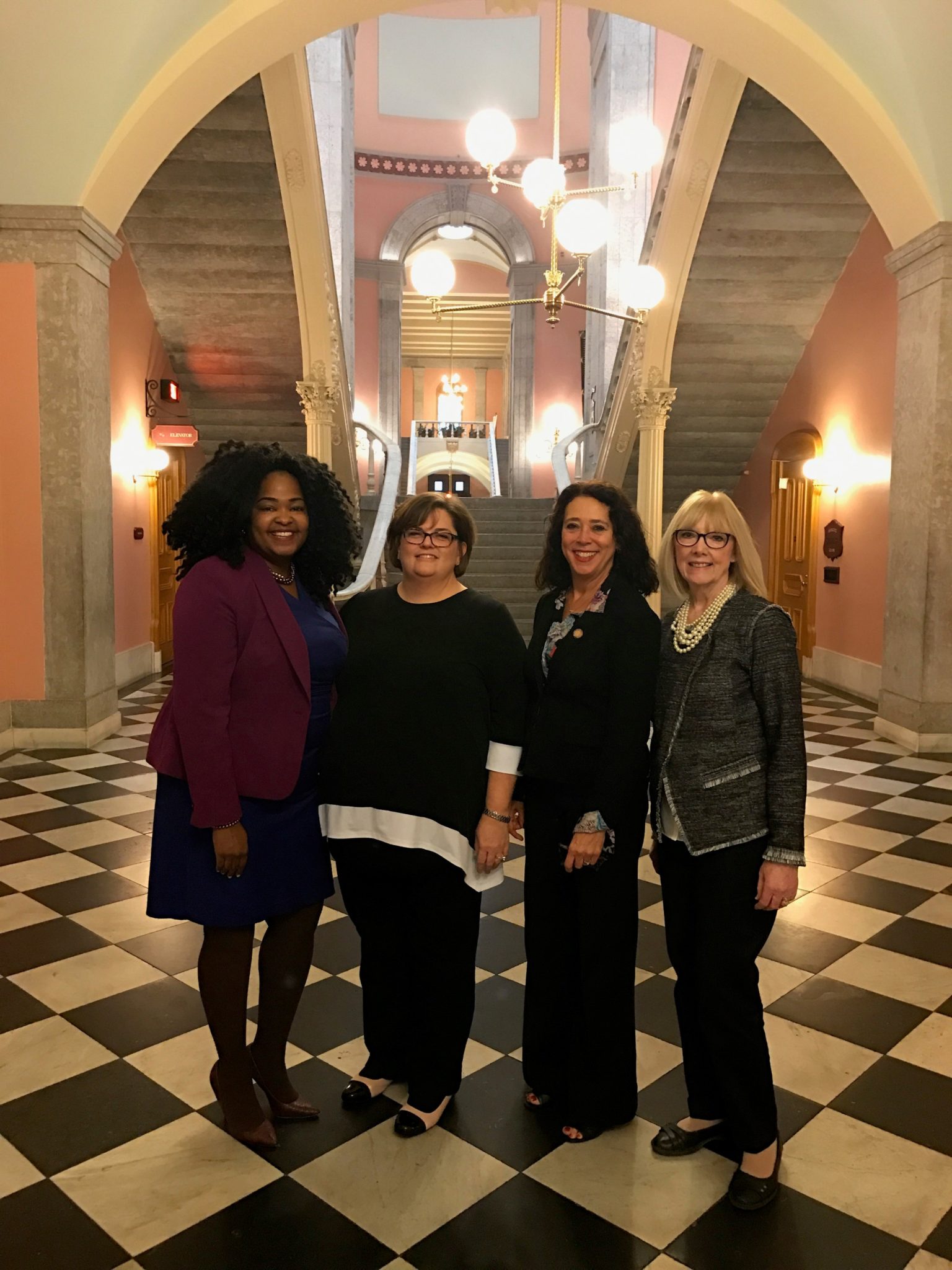 Representative Stephanie Howse, Karen Van Kerkhove of the Cleveland Clinic, Representative Lepore-Hagan, and FSR Ambassador Jude Baxter after the Ohio State House passed HB 335 for Sarcoidosis Awareness Month