Recently, we asked our dedicated and generous Sarcoidosis Awareness Campaign Gold Level Sponsor, aTyr Pharma, Inc., to share more about their passion for raising awareness and improving the lives of those impacted by sarcoidosis.  
Check out how they are accelerating sarcoidosis research and supporting the sarcoidosis community!  
_________________________________________________________________________________________________________________________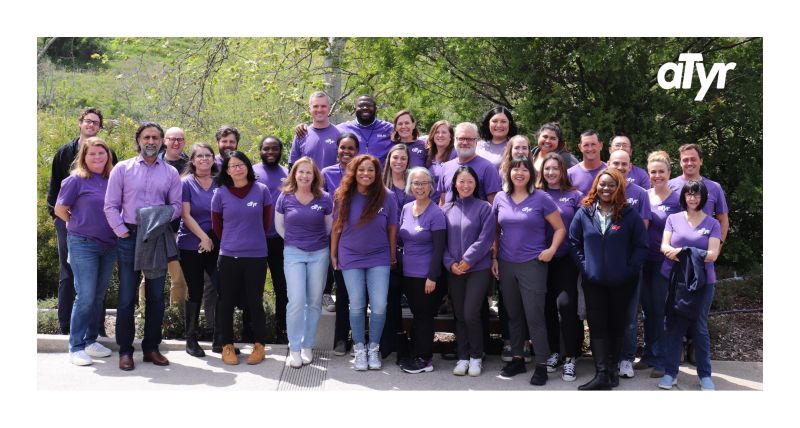 Q1. Why is participation in sarcoidosis awareness efforts important to aTyr?  
Education, awareness and attention is essential to empower the sarcoidosis community in order to advance new and innovative therapies that are tailored to sarcoidosis as a disease of high unmet medical need. We recognize that for a rare, underserved disease such as sarcoidosis it will take a multi-faceted approach spanning a vast community of stakeholders to drive change, and that in order for that to occur, it's important for aTyr to support sarcoidosis awareness efforts. As a result, we are committed to helping to build that awareness among a broad community of physicians, medical centers, patients, regulators, companies, and even those that can help fund development for the disease. 
Q2. Why does aTyr care about helping those impacted by sarcoidosis?  
As a biotech company with a scientific approach that leverages a new area of immunobiology that was only recently discovered, we strongly believe in working to develop new treatments for rare diseases, and in particular, diseases with a high unmet medical need. We recognize that for many sarcoidosis patients there are few treatment options, and the options that do exist, such as steroids, often have severe side effects and cannot be tolerated long term. Since sarcoidosis is a chronic condition, we recognize the extreme importance in patients having access to a treatment that is safe and effective and one that has been developed and approved for sarcoidosis. That is why our clinical studies of our developmental treatment, efzofitimod, are designed to see if the treatment can help patients reduce the amount of steroids they need to take while being able to preserve their lung function and improve their physical symptoms. We also recognize that sarcoidosis disproportionately affects women and certain minority groups, and we feel strongly about helping underserved communities. aTyr itself is a small company, so I suppose we also like the idea of standing up to help those most in need, kind of like a "David & Goliath" situation.    
 Q3. How does aTyr work to support those impacted by sarcoidosis?  
We work to support those impacted by sarcoidosis in a variety of ways: 
Scientific Research: We continually work to understand and evolve knowledge around the underlying biology of sarcoidosis, for example by conducting research to understand how our developmental treatment, efzofitimod, affects sarcoidosis granulomas.

 

Clinical Research: Our clinical studies in pulmonary sarcoidosis serve to test a developmental treatment to see if it is safe and evaluate how effective it may be in treating the disease, such as preserving lung function and improving physical symptoms like cough, shortness of breath and fatigue. Our current Phase 3 EFZO-FIT™ study, which is evaluating efzofitimod in patients with pulmonary sarcoidosis, is expected to be the largest interventional study in sarcoidosis to date and is a major step forward in the attempt to develop a new treatment for sarcoidosis. 

 

Physician Engagement and Education: As part of our efforts to conduct a large global clinical trial, we continually connect with and educate physicians on sarcoidosis research and development and how they can get involved in participating in clinical trials to help support the development of new therapies.

 

Regulatory Engagement: We are engaging with regulators on clinical trial design and to define clinical trial endpoints for sarcoidosis studies that are clinically meaningful for patients.

 

Patient Advocacy and Support: We work with a variety of patient advocacy organizations and channels to help connect with sarcoidosis patients in order to provide education and information on current treatment approaches, new treatment options that may be on the horizon and how they can get involved in clinical studies. We also provide important funding and sponsorship to a variety of patient groups to help support their efforts, including large and small.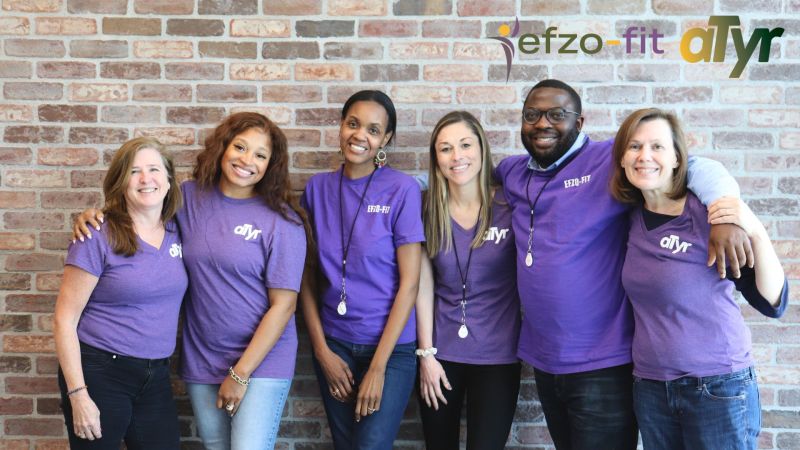 Q4. What makes you hopeful for the future for those impacted by sarcoidosis?   
Since we started on our journey to help support the sarcoidosis community in 2018, we are amazed at the progress that we have seen occur since then! At that time, we were one of— if not the only—companies that was conducting a clinical trial for sarcoidosis. We had limited data and resources to draw from, which presented many challenges that we worked very hard to overcome and laid a foundation for the community of organizations, physicians, patients and other partnerships that we have in place today. This has led us to be able to initiate the first Phase 3 interventional clinical study for sarcoidosis that we are currently conducting. And now, at this point in time, we are delighted to see that we are one of many companies involved in sarcoidosis! All of the research and development work that is being done in sarcoidosis today is ultimately going to yield important data and contribute to advancement of sarcoidosis treatment in the future. We have seen medical societies increase the number of educational sessions dedicated to sarcoidosis and other interstitial lung diseases at their annual meetings, which serve to educate physicians on the disease and highlight advancements that are occurring. We have witnessed very strong attendance at these sessions —in some cases with standing room only—that lead us to believe there is a real desire among these physicians to have new and more effective tools in their toolkit for sarcoidosis. We have also been a part of the unprecedented growth of the FSR, which has elevated and scaled the advocacy efforts in the area, and has been our partner for each and every step of our journey. And we have also seen numerous other patient organizations and Sarc Warriors amplify their voice and expand their presence and reach as well. We have seen first-hand what the community has accomplished in the past 5 years, and we are more hopeful than ever that with the momentum that exists now, the future for sarcoidosis is brighter than it has ever been.     
Click here to learn more about aTyr Pharma, Inc.'s work and their clinical trial. 
FSR is a proud partner of aTyr Pharma, Inc. and we are grateful for their support to help make Sarcoidosis Awareness efforts and support possible!