Ginger Spitzer, the Executive Director for the Foundation for Sarcoidosis Research, will be a panelist at this year's Drug Information Association's Annual Conference.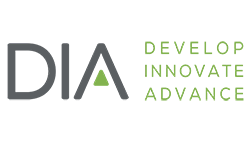 The DIA 2017 Annual Meeting is the largest, longest-running event in the life sciences industry designed to foster the international exchange of actionable insights to improve health globally through the advancement of lifesaving medicines and technologies. DIA 2017, themed "Driving Insights to Action," will host more than 7,000 global health care professionals in the pharmaceutical, biotechnology, and medical device communities from more than 51 countries.
DIA is a global non-profit organization dedicated to facilitating collaboration between professionals and experts in the world of health care product development. Bringing these experts together allows them to share insights and drive action in drug development.
Ginger's session is a part of this year's Translational Science: Preclinical/Clinical and Product Development track at the conference. The session, called Calling All Angels to the Valley of Death, will focus on how to incentivize "Angel Investors" to help bridge the Valley of Death in drug development.
The Valley of Death refers to the obstacles that are keeping innovative medical research discoveries from becoming new therapies or even making it to clinical trials.  Funding is necessary to bridge the gap.  This session will provide insight into strategies used by translational research scientists and funding agencies to expedite the transformation of basic research into break through clinical applications.
There are large gaps that exist in funding for rare disease research. FSR works diligently to address these gaps in the pipeline for sarcoidosis treatments by funding promising research that has the potential to create new therapies. Spitzer's long history of success in securing funding for FSR makes her an excellent panelist who can offer the perspective on the often-underfunded rare disease research field.
Learn more about FSR's mission to advance sarcoidosis research and what projects we're currently funding.
Learn more about DIA and the goals of their annual conference.