Rebecca Epstein, Senior Research Manager for Foundation for Sarcoidosis Research, participated in the 2023 Boston Marathon on April 17, 2023, running with the National Organization for Rare Disorders (NORD) team. This year's marathon also commemorated the 10th anniversary of the Boston marathon bombing. Read below to hear about her marathon day experience and why she ran.
__________________________________________________________________________________________________________________________
We were a small but mighty force along the Boston Marathon course on Monday! Boston truly prioritizes Marathon Monday. It a state holiday – no school no work. I mean technically its Patriots day, but really its Marathon Monday. Bars open at 7am and streets shut at 8am. It was perfect running weather: 55F° and light rain!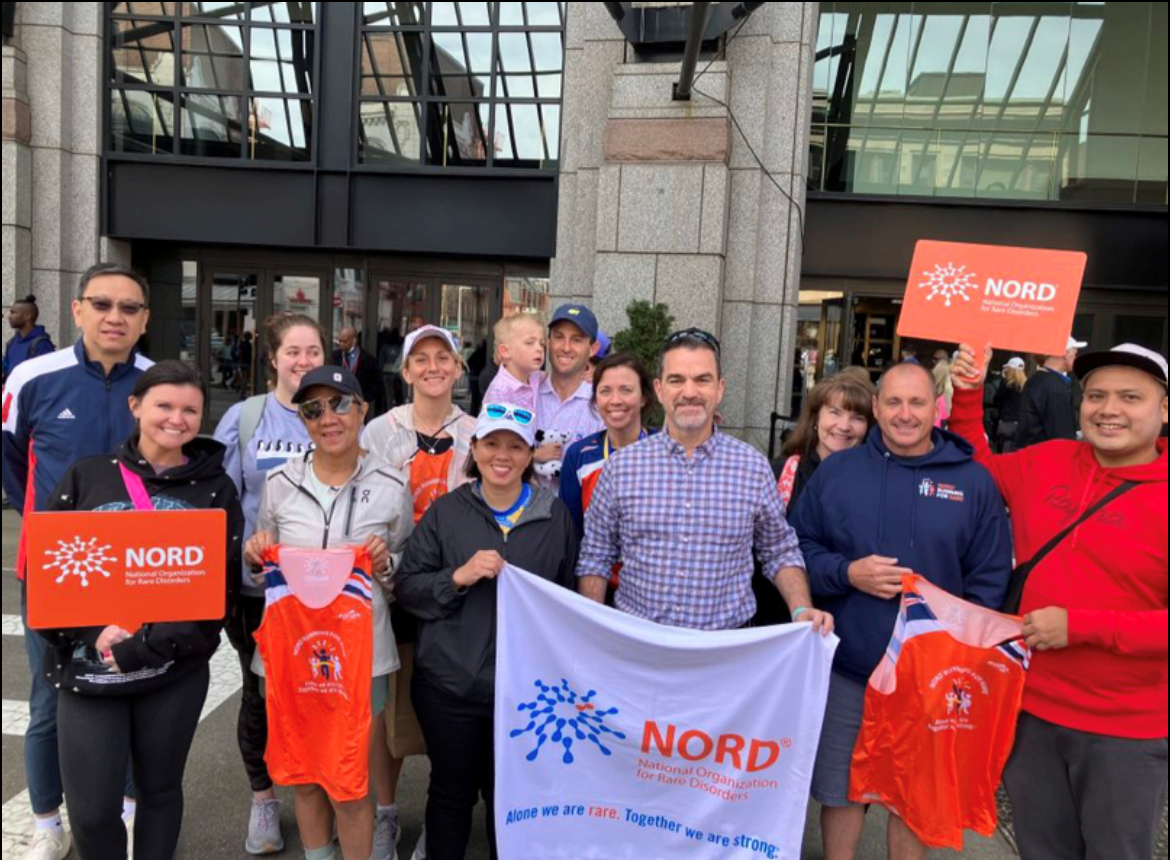 The NORD team is called Running For Rare. Running For Rare collectively raised $100,000! Each of us were partnered with a community member. For me, that meant I facetimed Declan, a 4 year old boy living with Aarskogg Scott Syndrome. He lives with his sister and parents in Iowa. He has a ton of energy and kept asking me when we were going to race each other! In my fundraising emails, I raised awareness for the rare diseases I knew about and encouraged people to share their own stories with me. I ended up learning that my community had many touchpoints with various rare diseases that I had never heard about. Roughly half of the Running For Rare team members were from the Philippines, as they are doing the Abbott World Marathon Majors challenge, and for 3 of them, this was their final stop. This means they have completed 6 major world marathons: Tokyo, London, Berlin, Chicago, New York and Boston.
I kept you all and your loved ones in my mind during the run, along with my old advocacy team members—two rare dads. One lost his son Benjamin to Sanfilippo syndrome, and the other wrote a book called "Andy and Sofia", the story of how having a second child saved his first.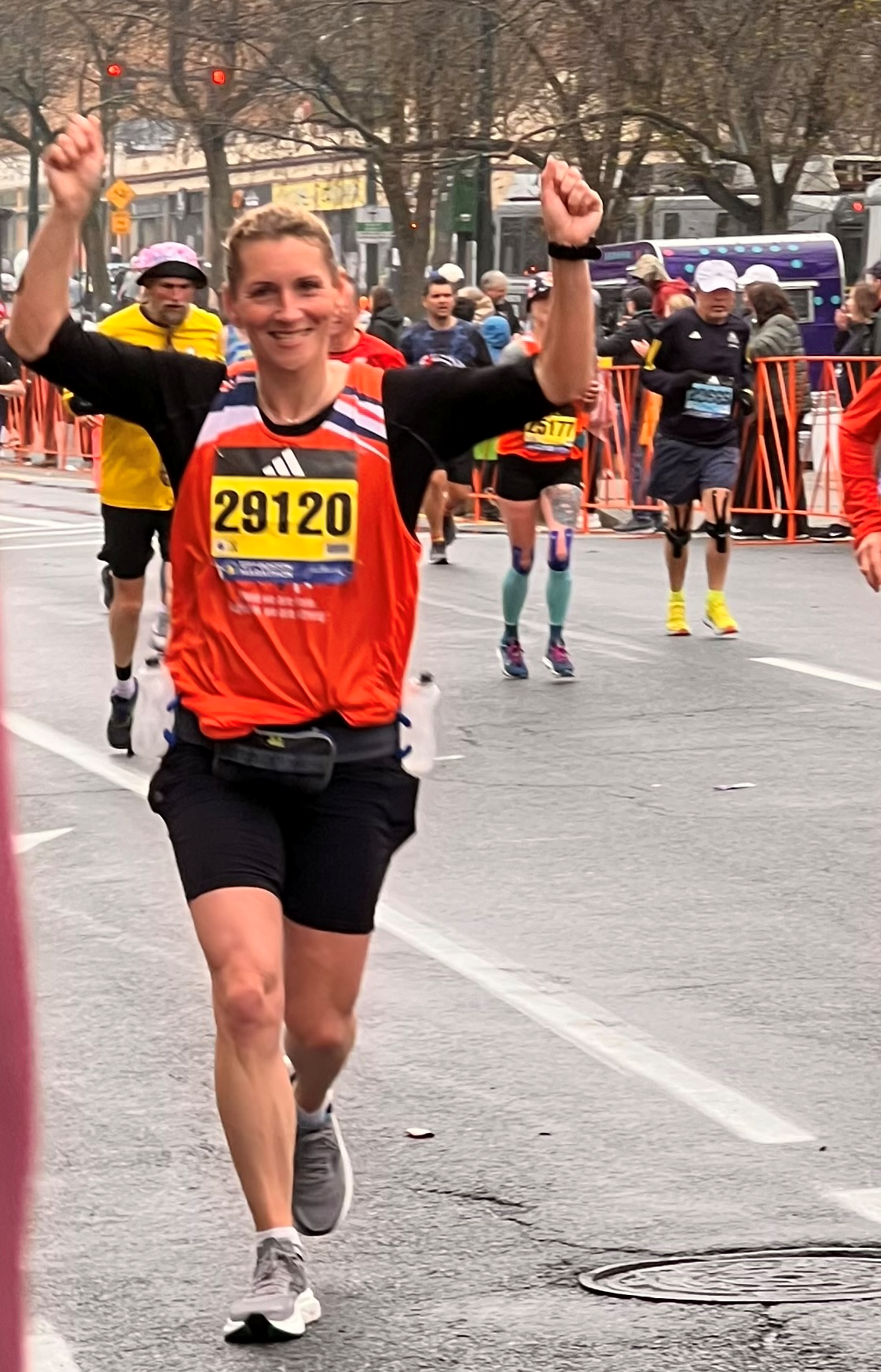 This was my third Boston marathon (I previously ran in 2000 and 2012) and my 7th marathon overall. It was, by far, my favorite. I designed my own training plan this time around and it worked out, because I ran it 40 minutes faster than in my previous course attempts.
My friends and family live at mile 23-24, so I counted down the 'miles to friends'. My oldest son surprised me at mile 24 (I thought he was away at college) and cooked me a fantastic post-marathon dinner, my musical family serenaded me with a symphonic cymbal cheer, and two of my dearest friends flanked my side from mile 23-the right on Hereford. I felt quite loved and incredibly supported.
There is nothing like the finish line.
It was also the 10th anniversary of the marathon bombing. We commemorate that on the April 15th (which was Saturday) so as to give it its true respect, separately from the run. I was near the finish line that day in 2013 and the bombing affected me, my family and community deeply.
It was a great day, I'm still smiling and my heart is so full that I barely notice my soreness.
About the Author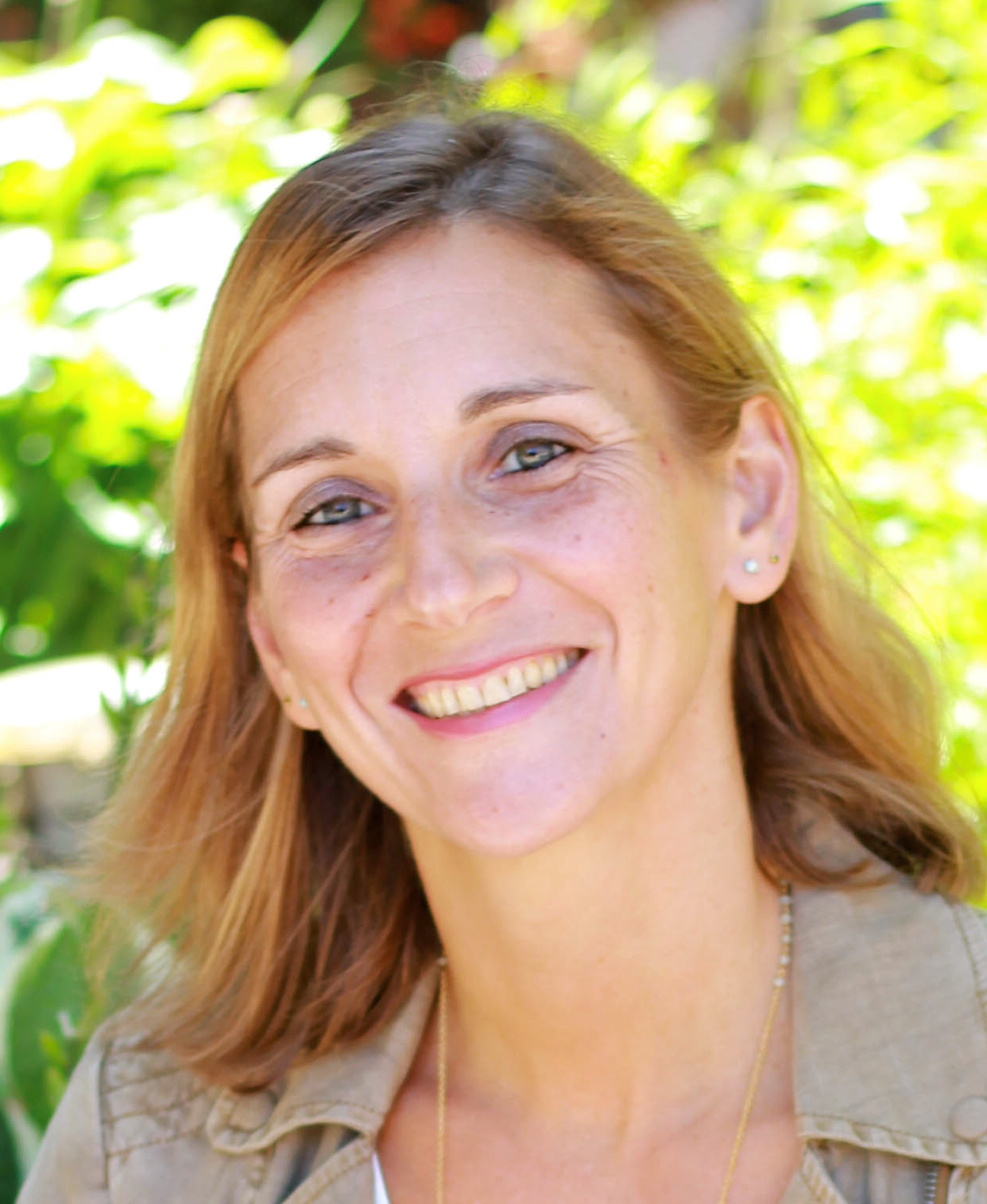 Rebecca joined the Foundation for Sarcoidosis Research in August 2022 as a Public Health Consultant, later being promoted to Senior Research Manager. She will be aggregating and analyzing insurance claims using Komodo to support public health research and community projects under the Chan Zuckerberg's Initiative "Rare As One" grant.
Rebecca recently graduated with a Master's degree in Public Health with a concentration in Epidemiology and Biostatistics from Tufts University School of Medicine. While in graduate school, she was drawn to the rare disease world because of the combination of strength and kindness she encountered from the community. For her capstone project, she created a dataset of the demographics of the studied populations across three rare diseases and compared that to the demographics of what we currently understand about the global underlying population.
Her previous work was in women's safety and empowerment. She co-founded and directed communications for a women's safety program called Train Your Roar. In addition to punching, she enjoys distance running. She is raising her four teenagers at mile 24 of the Boston Marathon.