On Tuesday, December 1st, the Foundation for Sarcoidosis Research (FSR) will be participating in the global day of giving, #GivingTuesday! Join us to help kick-off the charitable season!
This year, #GivingTuesday is more important than ever for FSR. The coronavirus (COVID-19) pandemic has had an impact on all nonprofits including FSR. Your participation is crucial to ensure FSR can continue providing the resources and support our community needs as well as fund groundbreaking sarcoidosis research.
Here are a few ways you can participate with FSR on #GivingTuesday!
Your monthly gift matters now more than ever as it supports FSR's mission such as continuing to provide relevant resources for patients and keeping the sarcoidosis community informed regarding the impact of the COVID-19 pandemic and sarcoidosis.
By making a gift on #GivingTuesday, you will be part of the sarcoidosis warrior tribe dedicated to finding a cure that will one day stop sarcoidosis!
Join our team of volunteers fundraising virtually by inviting your friends and family to support the cause that is important to you!
Share with FSR #WhyIGive!
Use one of the templates below that you can print or electronically edit to show what motivates you to make a difference in the lives of patients with sarcoidosis. During the charitable season, we want to know why you give your time, effort, and financial support to advance FSR's mission – to stop sarcoidosis.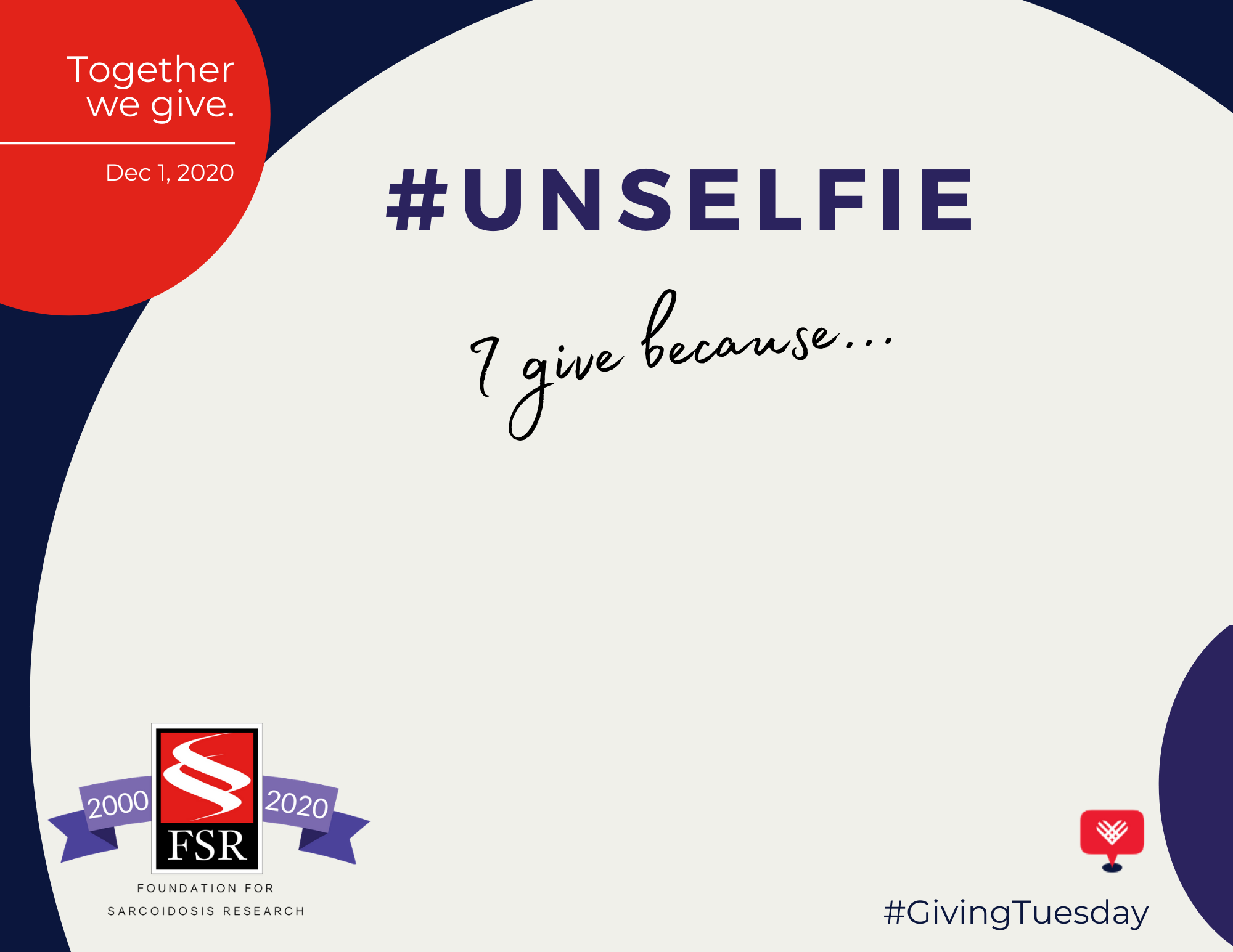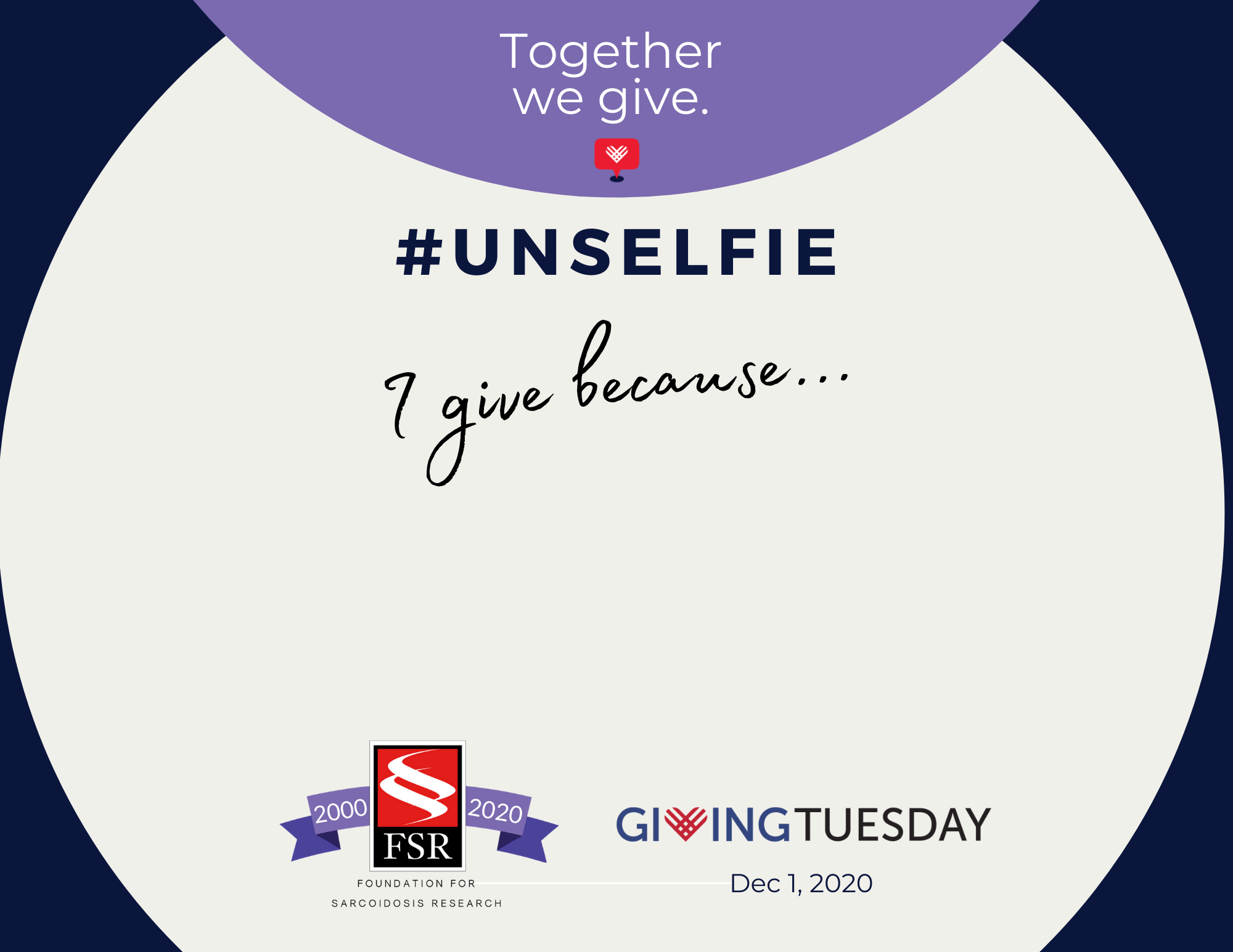 Share the message with your friends!
Join the #GivingTuesday movement on December 1st, 2020 to help our community raise awareness for sarcoidosis and help us fundraise towards the cure!