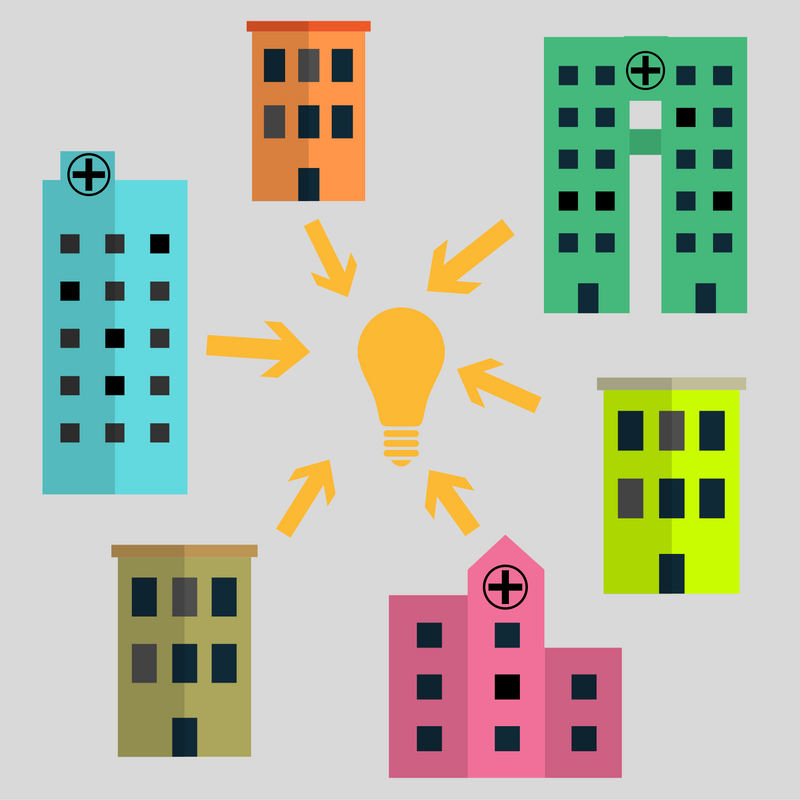 A new collaboration between six hospitals around the world is allowing doctors to exchange data and compare case outcomes, in order to establish best practices when it comes to treating sarcoidosis.
The press release announcement is below:
Nieuwegein / Utrecht, 13 October 2016
Hospitals start comparing health outcomes internationally
For the first time, doctors in an international collaboration are comparing their outcomes with colleagues elsewhere in the world. Participating hospitals collect, exchange and discuss their outcomes from which important best practices can be selected. Moreover, these results provide valuable input for further scientific research. Based on transparency and data sharing, the hospitals can learn from each other and take the value of patient care to a higher level. The study is initiated by the St. Antonius Hospital in Nieuwegein/Utrecht (Netherlands). The other participants include the Cleveland Clinic (USA), the Erasmus Medical Center (Netherlands), the Royal Brompton Hospital (UK), the University of Cincinnati Medical Center (USA) and the University Hospital Leuven (Belgium). All six deliver care with a high level of expertise for patients with sarcoidosis, a condition that can occur anywhere in the body, but involves the lungs in approximately 90% of patients. Sarcoid inflammation can also be found in many other organs. Severe fatigue is one of the most common complaints in this patient group.
Outcomes
In hospital jargon, the results of delivered care are called 'outcomes'. In order to measure a set of indicators reliably, first a brief set of important outcome indicators are developed with experts in the field: what do we want to know about this patient group and how is this measured? For the sarcoidosis study, there is agreement on the outcome indicators, reports pulmonologist Prof. Jan Grutters at the St. Antonius Hospital: "We not only measure the effects of treatment on for example lung function, but also quality of life, patient's weight changes and whether osteoporosis occurs as a result of certain medication. By sharing our data, we will be able to learn what the best outcomes are of our treatment decisions, as there are many difficult decisions to make during everyday care for our patients. This approach can give us pulmonologists important new information on best practices in specialized centers around the world. Especially as sarcoidosis is an orphan disease and is very heterogeneous it would take a long time for a single center to collect sufficient data from which reliable conclusions can be drawn."
Value-based healthcare
Researcher Nynke Kampstra at the St. Antonius Hospital has already started collecting the patient data last year. In the first research phase, retrospective patient data was collected in 2015 and 2016. Thereafter, the study will include a large prospective component: outcomes will be  measured in a standardized way and analyzed to explore opportunities for improvement and implementation. The whole research design is based on the principles of value-based healthcare (VBHC). This methodology has been developed by prof. Dr. Michael Porter (Harvard Business School) and prof. Dr.Elisabeth Teisberg (Dell School of Medicine, Texas) and focuses on both improving quality as well as on reducing the (health care) costs. From the sarcoidosis study we will be able to learn whether the globally now more advanced VBHC approach is also applicable in an orphan chronic disease such as sarcoidosis."
Preliminary results were discussed in September and are already leading to several hypotheses for improvements in care delivery, such as better monitoring and treatment of osteoporosis, an important and frequently occurring complication in patients with sarcoidosis.
International hospital network
The team of expert centers that is executing this project and research consists of:
Antonius Hospital, Netherlands

Douwe Biesma, MD, PhD, Prof (Chairman of the Board of Directors)
Jan Grutters, MD, PhD, Prof (chest physician)
Frouke van Beek, MD (chest physician)
Nynke Kampstra, MSc (PhD student)
Paul van der Nat, PhD (advisor Board of Directors, researcher)

IQ Healthcare, Radboudumc, Netherlands

Philip van der Wees, PhD (researcher)

ErasmusMC, Nederland

Marlies Wijsenbeek, MD, PhD (chest physician)

Cleveland Clinic, Cleveland, USA

Daniel Culver, DO (chest physician)

University Hospital – Cincinnati, USA

Robert Baughman, MD, Prof (chest physician)
Elyse Lower, MD, Prof (medical oncologist)

University Hospitals Leuven, Belgium

Wim Wuyts, MD, PhD, Prof (chest physician)

Royal Brompton Hospital, Imperial College, London, UK

Elizabeth Renzoni, MD, PhD (chest physician)
Vasilis Kouranos, MD, PhD (chest physician)
Contact person and project leader is Paul van der Nat (p.van.der.nat@antoniusziekenhuis.nl, 0031-(0)6-12181999)