You may have a lot of questions about sarcoidosis, especially if you are newly diagnosed.
And other times, you may not know what to ask your sarcoidosis specialist, especially in the moment. We recommend jotting down a few notes ahead of time to bring with you to your next appointment so you can stay focused on your most important inquiries. 
If you're not sure what to ask, we can help. Dr. Divya Patel, Director of University of Florida Health's Sarcoidosis Program, suggests the following top 7 questions to ask your sarcoidosis care provider: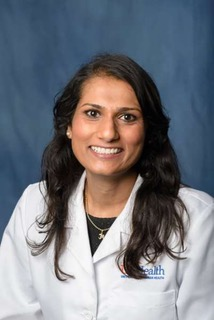 1. What organs are impacted by my sarcoidosis and how severely are they affected? 
2. What information did you use to determine that I have sarcoidosis?  
3. How will you know if my sarcoidosis is active or not? Are there tests that can be used? 
4. What are symptoms and signs that I should watch for on a day-to-day basis? 
5. How will you determine whether I require treatment or not for sarcoidosis? 
6. Are there options for treatment that do not involve steroids? 
7. What are changes I can make with my lifestyle that can help me feel better? 
To view sarcoidosis treatment protocol and guidelines, click here.