April is Sarcoidosis Awareness Month- help us spread the word!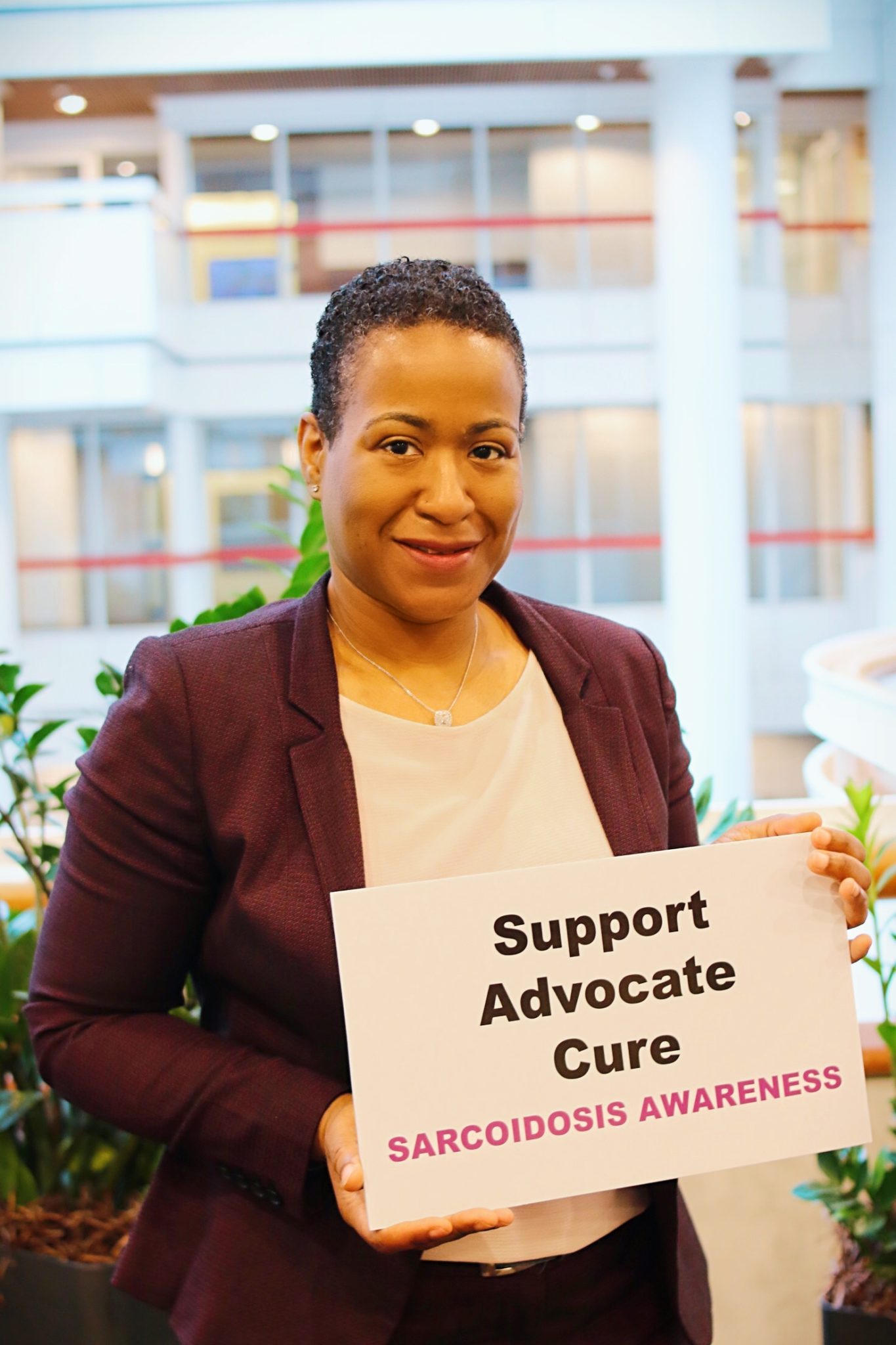 Submit a picture of yourself with a sign about awareness month and you could be featured on FSR's social media during the month of April. Print one of the signs from below, or use the empty template to make your own! You can send in a selfie, or get a photo with family, friends, pets, or coworkers- the more the merrier when raising awareness! Get creative or feature a part of your hometown for a unique backdrop!
Send pictures to maggie@stopsarcoidosis.org to have your picture shared on FSR's social media. You can share it on your own page as well, with the hashtags #StopSarcoidosis or #SarcoidStories.
Download our Awareness Month posters, throw on some purple and start snapping pictures!