New Sarcoidosis Advocate Zach Kerr
FSR is thrilled to announce a partnership with professional football player Zach Kerr who plays as a defensive lineman for the Denver Broncos of the National Football League.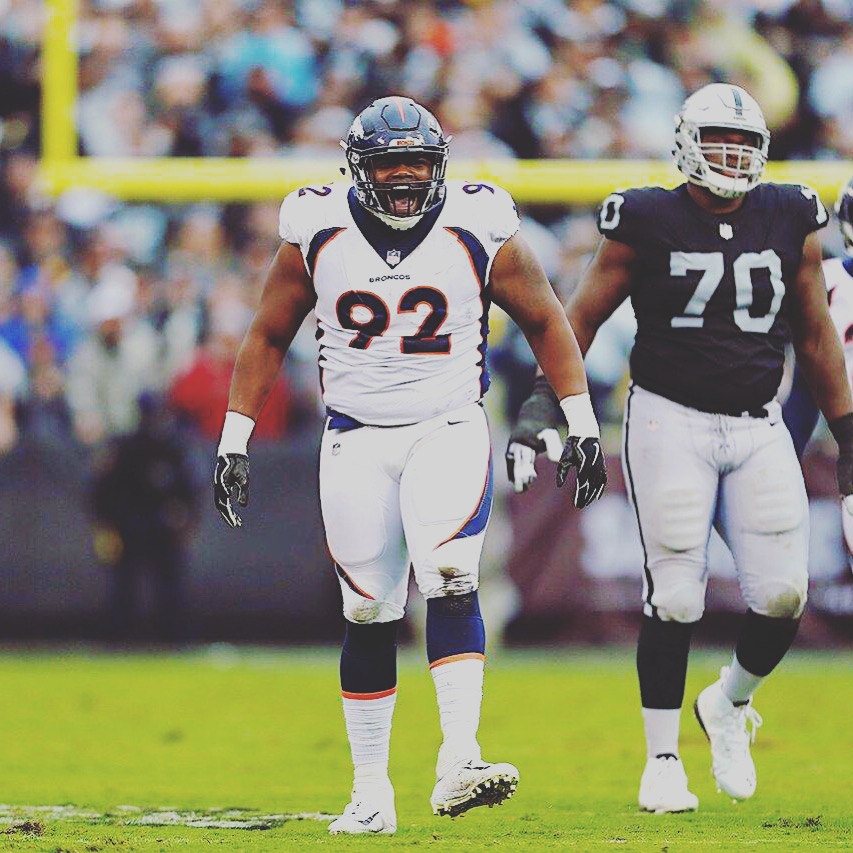 Zach has been personally affected by sarcoidosis. His mother, Tinya Kerr, is battling the disease. She describes her sarcoidosis as being "totally debilitating." Tinya falls into the 90% of sarcoidosis patients whose lungs have been affected by the disease. Scarring from the disease—as well as two serious lung infections—have destroyed the majority of her lung tissue and she now relies on an O2 machine. Tinya has tried to hide the effects of the disease so as not to worry her family, but Zach has witnessed it all first-hand. He watched as his vibrant mother transformed into someone whose life is dictated by a disease. Like many sarcoidosis patients, Tinya's disease can get in the way of daily activities as simple as working and walking up the stairs, as well as attending important events and family gatherings.
After seeing the devastating effects of sarcoidosis, Zach wants to use his position of influence as an NFL player to help make a difference in the lives of sarcoidosis patients. He chose to team up with FSR because of our efforts to raise awareness and fund critical research on this mysterious disease. A player known for his size and versatility on the field, Zach shows similar promise as a key player in bringing public attention to this often-overlooked disease.
Zach Kerr signed with the Broncos in March of 2017 after a productive three seasons as a member of the Indianapolis Colts' defensive line. Before being picked up by the Colts, Kerr played college football for University of Delaware.
FSR is proud to welcome Zach to our team! He'll be making TV and radio appearances with the NFL Network this Friday, March 23, 2018 and will speak about his advocacy for sarcoidosis!
About Sarcoidosis
Sarcoidosis is an inflammatory disease wherein the immune system goes into overdrive, causing cells to group together into clumps called granulomas. When too many granulomas form on an organ, they may interfere with the organ's function. Sarcoidosis can affect any organ in the body; however, lungs and lymph nodes are involved in more than 90 percent of patients. Although anyone can develop sarcoidosis, it is most common among people between the ages of 20 and 40, and more severe and more likely to be chronic in African Americans.
About the Foundation for Sarcoidosis Research
The Foundation for Sarcoidosis Research is the nation's leading nonprofit organization dedicated to finding a cure for this disease and to improving care for sarcoidosis patients. Since its establishment in 2000, FSR has fostered over $4 million in sarcoidosis-specific research efforts and has worked diligently to provide resources to thousands. The Foundation connects and provides resources for over 40,000 sarcoidosis patients, and directly funds research initiatives critical to breakthroughs.
Join Zach and FSR in our mission to Stop Sarcoidosis- donate today to help advance research about this disease.