Clinical Studies Network (FSR-CSN)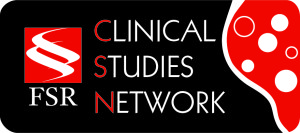 The FSR Clinical Studies Network brings together an international consortium of world-renowned medical institutes and researchers for unprecedented collaboration in studies and drug trials toward the treatment of sarcoidosis. The goals of the network will be to collaborate for studies, test the efficacies of treatment approaches, measure the impact of re-purposed drug treatments, and rapidly screen new promising compounds that emerge from biomedical research, significantly decreasing the time and amount of money needed to develop them.
The development of the FSR Clinical Studies Network provides a forum to address a range of important but unanswered questions in sarcoidosis, facilitates a move towards broader consensus about clinical endpoints, and enables pharmaceutical industry entrance into the sarcoidosis space with less perceived risk.
The FSR Clinical Studies Network (FSR-CSN) is led by a Steering Committee composed of the Principal Investigators from each participating institution. At the outset, the FSR Clinical Studies Network (FSR-CSN) will be composed of 8 sites, but FSR intends to expand the size of the CSN as funding allows.
FSR is pleased to announce the following initially selected sites for the Clinical Studies Network:

Information
For more information about the FSR-CSN, please contact Ginger Spitzer at ginger@stopsarcoidosis.org. Please stay tuned for updates and future RFPs. To view the initial RFP, please click here.