Did you know you can support FSR's mission through your Amazon purchases?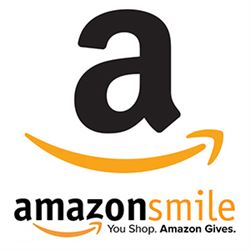 Make an impact on sarcoidosis research at no extra cost to you by purchasing your favorite Amazon items through AmazonSmile! AmazonSmile is a website operated by Amazon with the same products, prices, and shopping features as Amazon.com. The difference is that when you shop on AmazonSmile, the AmazonSmile Foundation will donate 0.5% of the purchase price of eligible products to FSR. After buying your item though AmazonSmile, the AmazonSmile Foundation will then donate 0.5% of the purchase price to FSR which will help us continue to advance research and support patients worldwide. Select the Foundation for Sarcoidosis Research as your charitable organization today to get started. Happy shopping!    
To date, shoppers using AmazonSmile have raised over
dollars to support sarcoidosis research, just through their regular online shopping!
Support FSR through your online purchases in 3 easy steps!
Sign in to amazon.com on your desktop or mobile phone browser.
From your desktop, go to Your Account from the navigation at the top of any page, and then select the option to Change your Charity. Or, from your mobile browser, select Change your Charity from the options at the bottom of the page.
Search for "Foundation for Sarcoidosis Research" and select FSR as the charitable organization you'd like to support.
Information from <https://www.amazon.com/gp/help/customer/display.html?nodeId=201365360>