This year marks FSR's 20th anniversary and we couldn't be more excited to celebrate! Back in 2000, husband-and-wife duo Andrea and Reading Wilson started the Foundation for Sarcoidosis Research after Andrea was diagnosed with sarcoidosis. They were frustrated at the lack of answers and support available to individuals in their situation and set out to make a difference. What started as a determined couple organizing from a spare room in their apartment soon grew as they gained the help and support of our amazing Board of Directors, Scientific Advisory Board, and most importantly the sarcoidosis community as a whole.
Now, 20 years later, FSR has much to celebrate. The progress of the organization as well as the sarcoidosis research and clinical space as a whole is astounding. In these past two decades, FSR has funded over $5 million in sarcoidosis-specific research and provided support and assistance to thousands of individuals navigating this disease through our education and support programs.
Throughout the next 24 months, FSR will be reflecting on our past, celebrating our successes, and looking to the future. There are some exciting programs, events, and resources that we can't wait to share with our community to honor the progress we have made in these 20 years, which we are confident will further our reach and impact on sarcoidosis patients everywhere.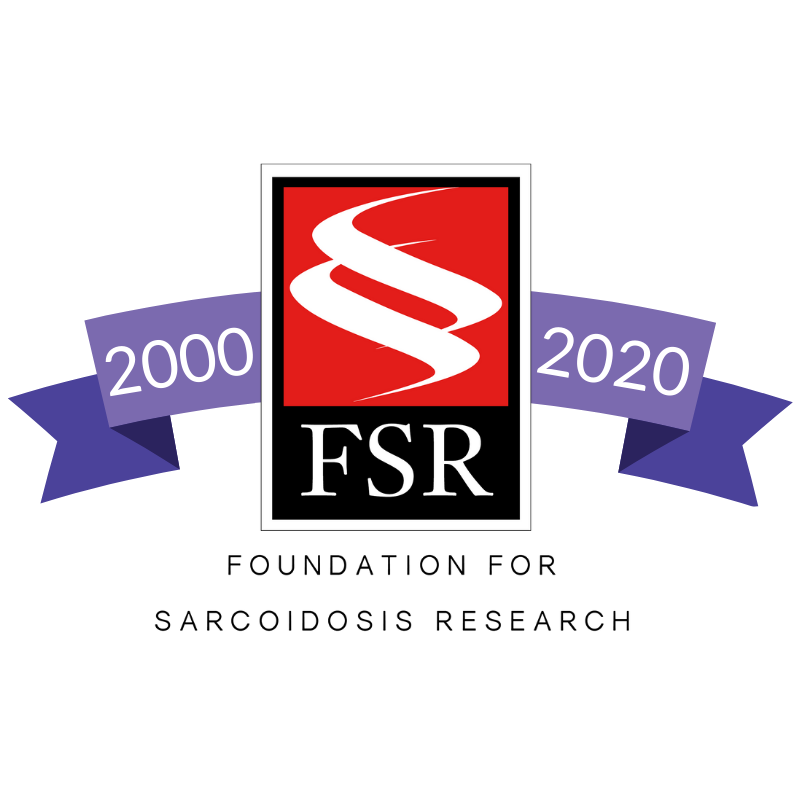 In addition to the new programs and resources that we will be rolling out over the next two years, the FSR team is excited to unveil a celebratory logo that will help us honor our 20 years of service to the sarcoidosis community. Stay tuned for more exciting updates and announcements as they come!
Don't miss out on the latest news from FSR- sign up for our email updates today!