To create lasting change, there needs to be a movement. Movements are started by passionate, hardworking individuals who selflessly dedicate their time and energy to a cause they believe in. Luckily for us, FSR is surrounded by amazing individuals like these. Our volunteers, advocates, and partners work tirelessly to advance sarcoidosis research and advocate for people with rare diseases. One of these hard-working individuals is an FSR Patient Ambassador from Michigan, Sheron Williams.
Sheron was diagnosed with sarcoidosis 27 years ago, and like most sarcoidosis warriors, she has had her ups and downs with the disease. She considers herself lucky to have amazing doctors who have found a treatment plan that works for her, however, she is all too familiar with the unique challenges that a rare disease brings. Wanting to alleviate some of these struggles for other people, she started the MI Unstoppable Warriors Sarcoidosis Support Group.
I'm an upbeat person. There are support groups out there for people that need release, and that's important, but I wanted my support group to be a little bit different. I wanted it to be about education.
Sheron W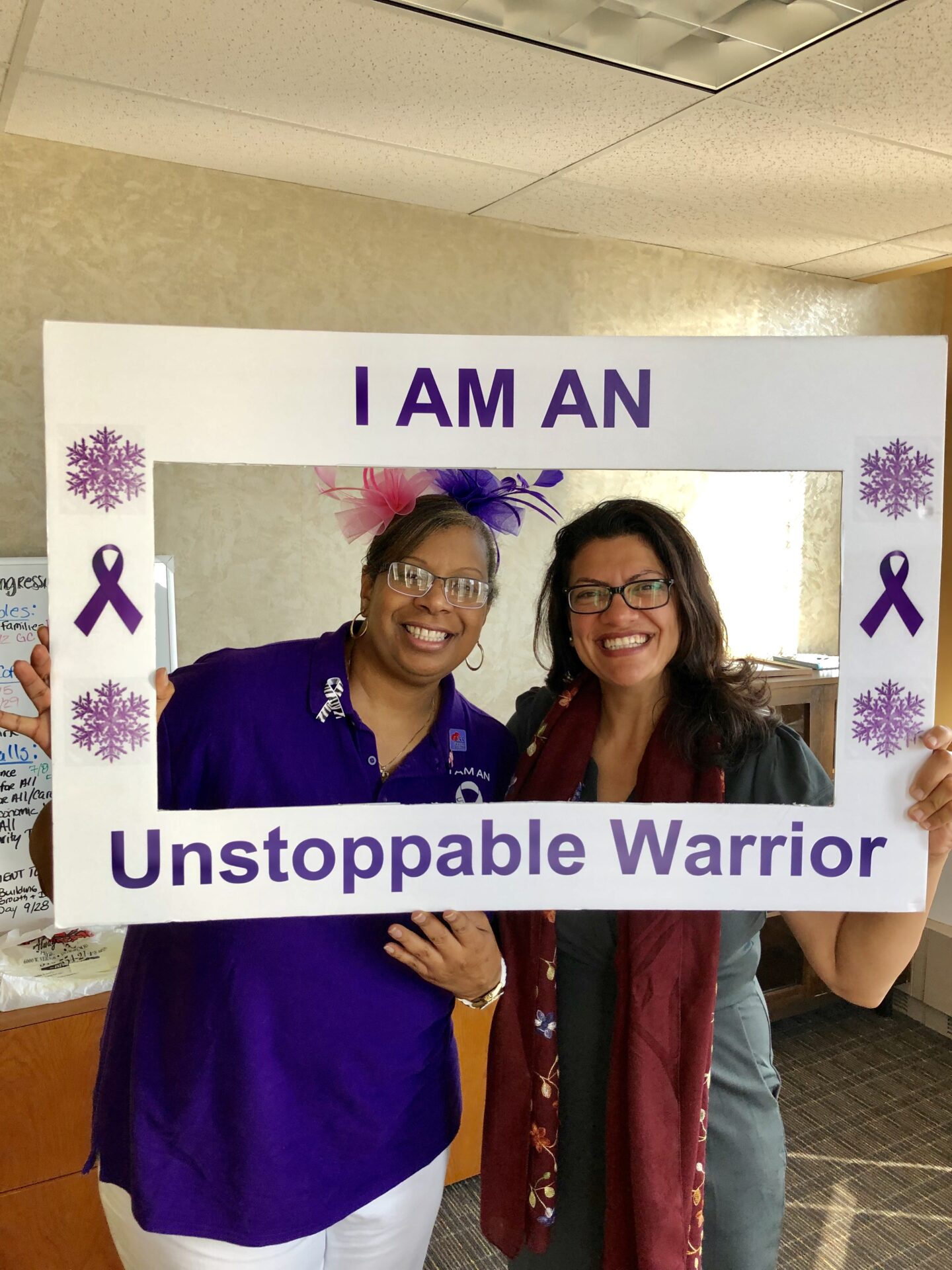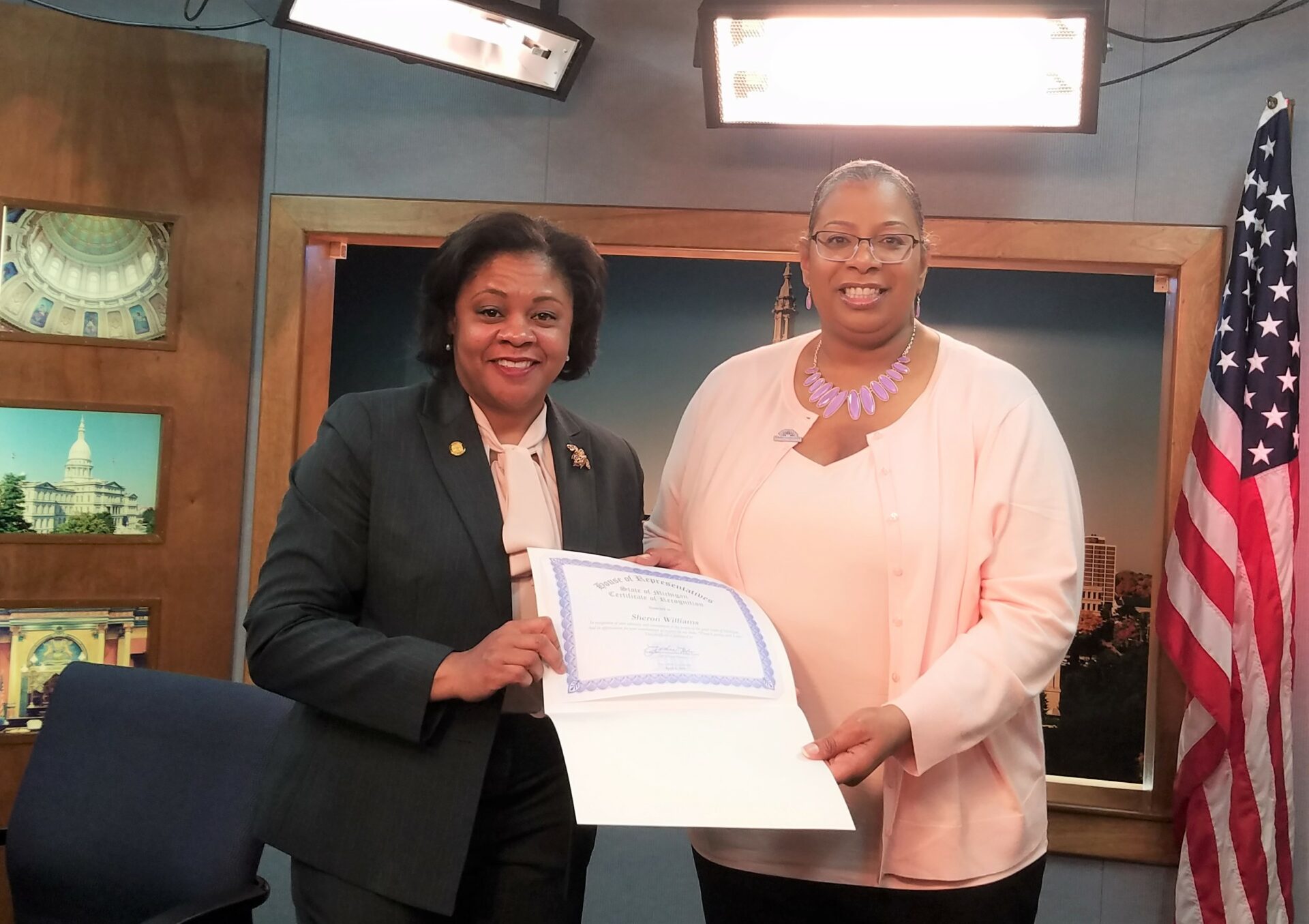 Little did Sheron know at the time, starting a support group would be her first of many acts of advocacy for the sarcoidosis and rare disease communities. A year later, FSR approached Sheron with an opportunity to be a volunteer through FSR's Patient Ambassador Program. Through this volunteer opportunity, she helped many patients navigate the hardships and questions that sarcoidosis can bring. While attending the Ambassador training in Washington D.C., she realized that she could be doing more – and on an even wider scale.
Sheron decided to take her fight to the government to raise awareness for sarcoidosis. "I had no clue how much politics affects every one of us," she said. "I started small. I got to a point where I would write to the legislators every few weeks, just to stay in front of their faces." Her tireless efforts did not go unnoticed – former Senator David Knezek introduced Senate Bill No. 783, which recognized April as Sarcoidosis Awareness Month in Michigan each year. The bill had zero co-sponsors, and Senator Knezek was replaced by Senator Betty Jean Alexander. Sheron then worked with Senator Alexander to re-introduce the bill, which the second time around is bill 238 and has 11 co-sponsors. Additionally, Representative Leslie Love introduced House Bill 4422, which also recognizes April as Sarcoidosis Awareness Month in Michigan and has 15 co-sponsors.
I'm not doing anything that everyone else can't do. If you want someone to make a change on your behalf, you have to reach down inside, be humble, and tell the truth about why this change needs to happen.
Sheron W
From battling a rare disease and battling breast cancer in 2018, Sheron became quite familiar with the issue of exorbitant prescription drug prices. Millions of Americans struggle to afford their prescription drugs – drugs that many of them cannot live without. Sheron felt compelled to take action on this issue as well, so she is working with Senator Gary Peters to lower prescription drug costs. Peters held roundtable discussions with patients, healthcare providers, and medical professionals all over Michigan to hear stories about how the high cost of healthcare and prescription drugs burdens American families. Thanks to efforts from activists like Sheron, legislation to lower the cost of prescription drugs and hold drug companies accountable for their prices is in full swing.
My will to keep going is strong. If you have a will to be something, do something, want something, you can achieve it.
Sheron W
Sheron's top priority is spreading sarcoidosis awareness across Michigan. If the bills pass in the House and the Senate, sarcoidosis will be widely recognized in Michigan during the month of April, raising awareness state-wide. Raising awareness is important to Sheron because she knows how difficult having a rare disease can be. "There are so many patients that think they are alone," she said. As part of her effort to spread awareness, she hosts a walk for sarcoidosis every year. The first year she hosted it, she had 27 attendees and zero sponsors. This year, she will have at least 100 attendees and five sponsors.
At FSR, we admire Sheron's tenacity, altruism, and resourcefulness. We could not have accomplished half of what we have without the amazing members of the sarcoidosis community. With determined, hard-working individuals like Sheron rallying behind us, what can't we accomplish?
Watch Sheron's Interview with Representative Leslie Love
Have a sarcoidosis story you want to tell?
If you or someone you know if making a difference in the sarcoidosis community, we want to hear about it! Share your story for a chance to be featured on the FSR website!