FSR is pleased to offer a series of emotional and mental health sessions through our Wellness Series. Throughout 2021, we will host sessions facilitated by clinical mental health professionals on topics important to our sarcoidosis community.
These sessions will not be recorded, so please plan to attend live. This will be a zoom meeting, and therefore you will have the option of sharing your camera. We ask that all attendees stay muted unless speaking. 
Tips for attending:
If you can, please set yourself up in a quiet area of your home where you have a smaller chance of being distracted by others in your household or noises.

Have a glass of water or favorite beverage handy and within reach.

Our session is all about positivity, but we also know there can be some thorns in discovering it. You may wish to have a tissue on hand. 

Come prepared to have fun!
Upcoming Sessions:
Saturday, February 27, 2021
Effective and Empathetic Communication
1-2:30 PM CST (2-3:30 PM EST, 12-1:30PM MT, 11-12:30 PM PST)
Do you struggle to find the words to communicate with others? Do you wish you could be more assertive, but are worried about coming off as "mean" or "cold"? Do you struggle to set your boundaries on days when you feel tired or overwhelmed? Then this is the workshop for you! Join us as we go over different communication strategies for friends, loved ones, and even medical providers.
Register here: https://www.eventbrite.com/e/wellness-series-effective-and-empathetic-communication-tickets-140070914877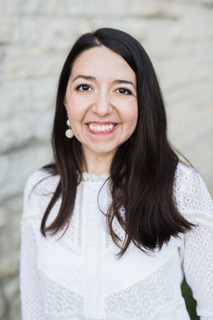 Our facilitator, Sandra Manley-Eichler, LCSW is a Behavioral Health Integration Clinician with Linden Oaks Medical Group in the Western Suburbs of Chicago. 
She holds her undergraduate degree in Psychology from Loyola University Chicago and a Master's of Science in Social Work from Columbia University, with a Minor in Law. 
Sandra started working with cancer survivors in 2012, first working as a Program Manager at Wellness Place, a community-based support center. She worked as an Oncology Social Worker at the Robert H. Lurie Comprehensive Cancer Center of Northwestern Medicine, specializing in the treatment of Young Adults with Cancer, until 2020 when she transitioned to working full time as a therapist in a family medicine practice. In her practice, she treats a variety of mental health ailments, including but not limited to Depression, Anxiety, Trauma, and adjustment issues related to chronic illness. 
She lives in the Chicagoland area with her husband, son, and two cats. In her spare time, she can usually be found reading, drinking very strong coffee, baking sweet treats, and spending quality time with her family.