In the spirit of the holiday season, join a worldwide movement to support nonprofits on #GivingTuesday and help make it the most charitable day of the year! Your donation to FSR will help improve the lives of sarcoidosis patients everywhere!
Giving Tuesday is a international day of charity that takes place on the Tuesday following Thanksgiving. Using the power of social media, Giving Tuesday provides the platform and the support needed for nonprofits to make real change in communities around the world.  Nonprofits, civic organizations, businesses, corporations, and families alike all benefit from this global movement by giving back to those in need during the holiday season.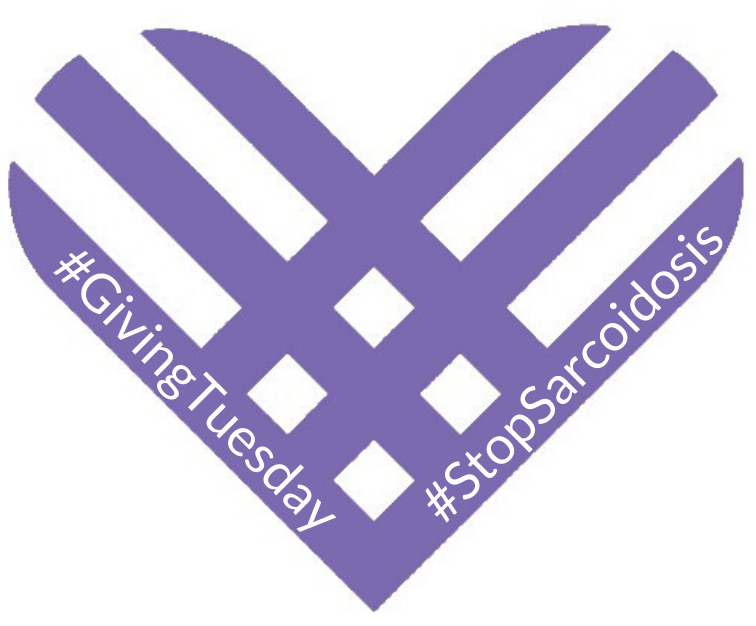 Help us reach our goal of raising
$10,000
on #GivingTuesday!
Giving Tuesday will take place on December 1st in 2020!
On December 1st, 2020 we are asking you to join the movement to help stop sarcoidosis!
On #GivingTuesday this year, FSR has an ambitious goal to raise $10,000 to continue funding groundbreaking sarcoidosis research and providing educational resources and support to patients everywhere.
Whether you can give $1 or $100, your financial support has an impact on those living with and managing sarcoidosis.
Below are a few examples of the levels of support and how they impact FSR's mission:

Protect a sarcoidosis patient and their family who are struggling financially with face masks

Provide sarcoidosis educational materials to healthcare provider's office

Covers registration for an early career researcher to attend a sarcoidosis specific professional conference

Helps pay for the costs of resources for one on one support by Patient Advocates

Covers crucial advanced psychosocial training for volunteers who serve our community

Helps support the FSR resource library and produce relevant blog features
Make an impact for the sarcoidosis community with a gift for Giving Tuesday: