April might be over, but the fight against sarcoidosis isn't!
While April is Sarcoidosis Awareness Month, here at the Foundation for Sarcoidosis Research we have education, advocacy and research efforts going all year long! We invite you to join us in the fight- together, we can stop sarcoidosis.
Learn more about how you can take action and get involved in the fight against sarcoidosis: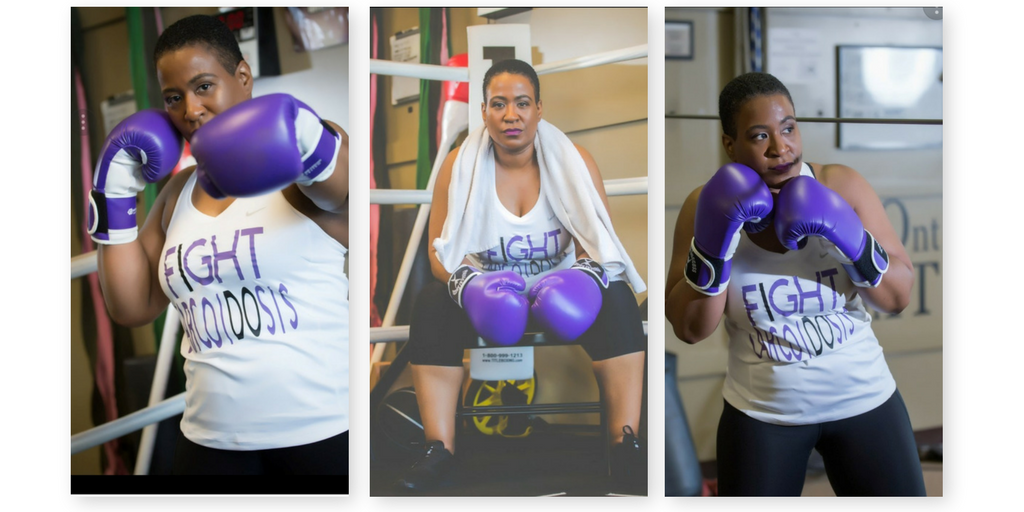 Photos courtesy of Deborah Rice. Ricky White (Black & White Photography, Inc.)
Deborah Rice is an FSR Patient Ambassador and active sarcoidosis advocate. She herself is a sarcoidosis warrior, and has worked tirelessly this April and in past years to raise awareness about the disease for Sarcoidosis Awareness Month, including organizing awareness events and fundraisers with her coworkers, compelling photo projects for Wear Purple Day, and working with legislators to secure dozens of state and local proclamations designating April as Sarcoidosis Awareness Month.
"Sarcoidosis Awareness Month is to bring forth awareness, to educate, bring communities together for a common goal. For those (myself included) afflicted with this disease the struggle doesn't end after April. So the purpose of the photos was to send a message. Fight back a disease that wants to take over your life. It's okay to get frustrated, it's okay to get tired but don't give up. Look to that inner strength that we all possess to keep going. Be encouraged and keep inspiring others.
The Mountain CAN BE MOVED! Together we can stop sarcoidosis."