Our partners at NORD recently launched a new initiative called RareInsights:
RareInsights™ is a NORD® initiative to help expand public knowledge of rare diseases and translate that knowledge into real-world solutions for patients and families. Through this initiative, NORD is commissioning and undertaking a broad range of projects to collect and analyze empirical data for next-generation advocacy that is patient-centered and data-driven. Information will be shared with the community in a variety of accessible formats, including reports, white papers, infographics, fact sheets, and more.
One of the first projects of RareInsights is dispelling common myths surrounding the Orphan Drug Act. Learn more with their new infographic below, 5 Myths About Orphan Drugs!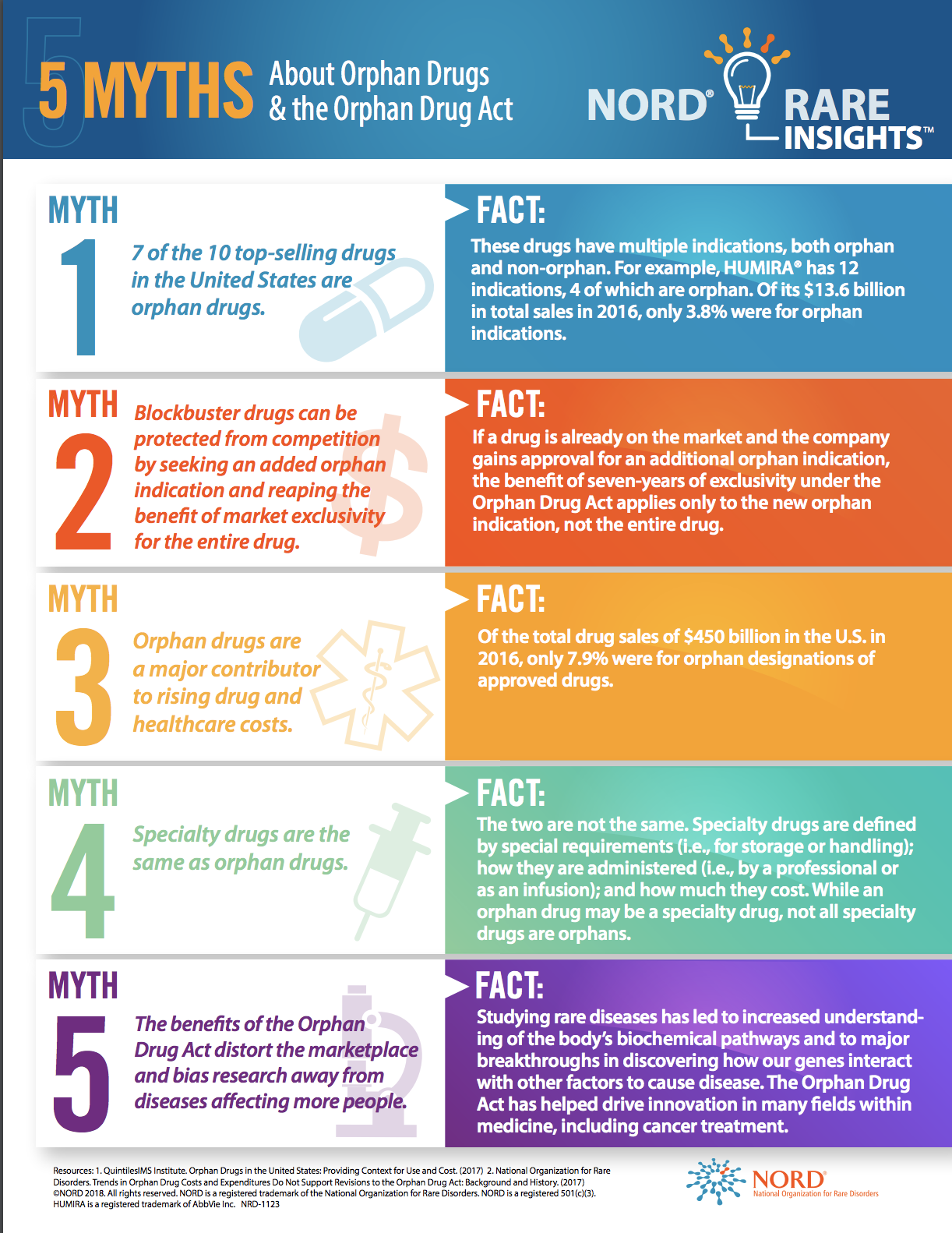 Learn more about RareInsights and other NORD projects on their website!