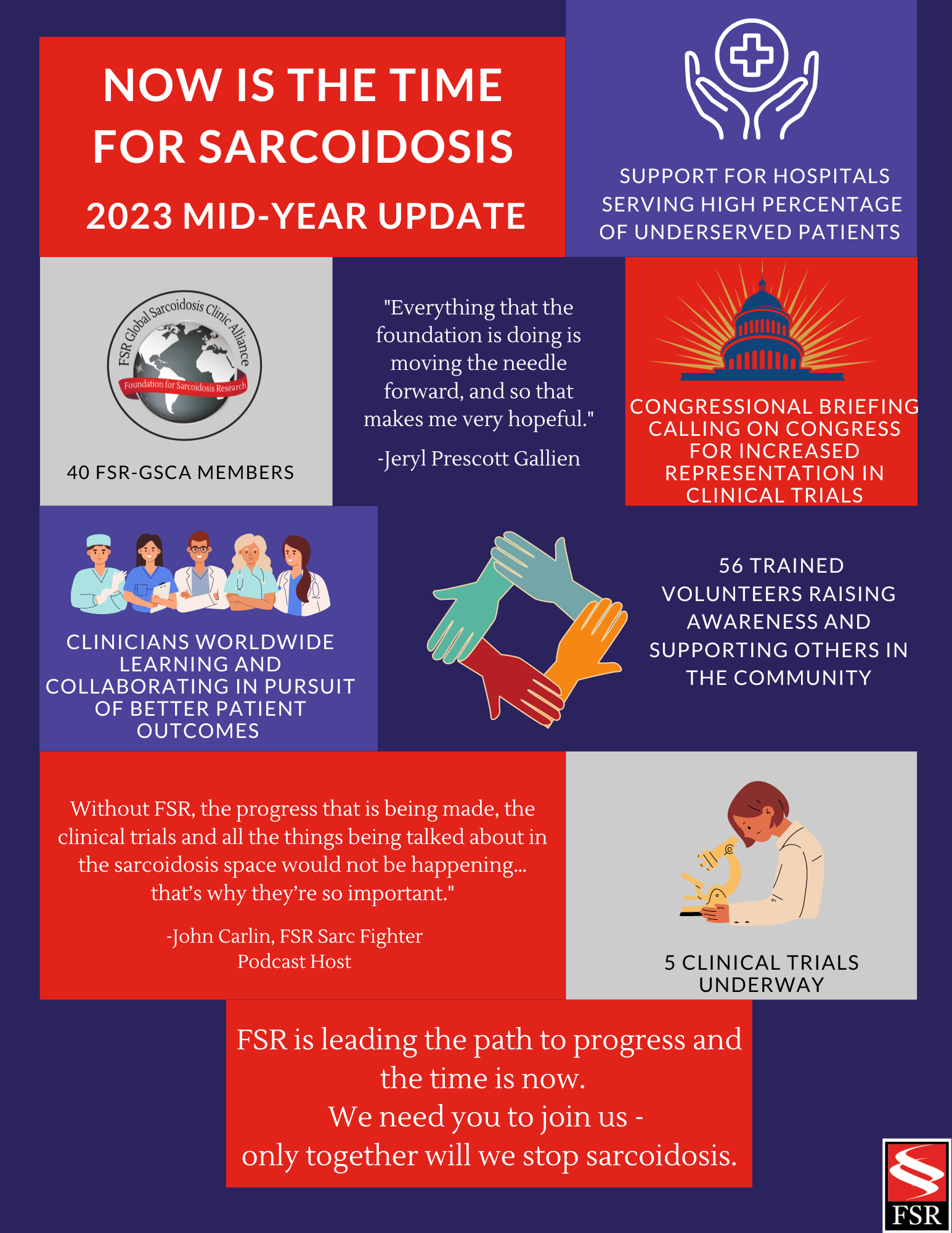 "Everything that the foundation (FSR) is doing is moving the needle forward, and so that makes me very hopeful." 
– Jeryl Prescott Gallien, Sarcoidosis Survivor, Champion, and Spokesperson for FSR's Ignore No More Campaigns.

The Foundation for Sarcoidosis Research (FSR) has made incredible strides in our efforts to accelerate sarcoidosis research and patient support thanks to your extraordinary generosity and steadfast support. As a result, this has fueled a movement, a movement that our community has been instrumental in founding, leading to this moment, NOW having sarcoidosis take center stage.
This year, FSR united the community together for the first time since COVID-19 for our first-ever Congressional Briefing where FSR boldly called on congress to take action to make clinical trials more accessible and equitable for all impacted by sarcoidosis. FSR also hosted the Inaugural Sarcoidosis Crystal Awards Gala celebrating achievements of remarkable leaders, advocates, and champions spearheading initiatives helping sarcoidosis take center stage.
The time is now to rally together, harness our strength as a community, and fuel the progress that is within our reach. We need your continued support to ensure that the fuel that has made this moment possible can change lives. 
Every dollar raised, every conversation started, and every act of kindness contributes to the foundation of our mission. Together, we can inspire hope, drive innovation, and ensure a brighter future for those facing sarcoidosis.
Read More Here
Donate Now