Raising awareness about sarcoidosis is more important than ever in the face of global COVID-19 crisis
The Foundation for Sarcoidosis Research and our partners at the American Lung Association have teamed up for the sixth annual awareness campaign to coincide with April for Sarcoidosis Awareness Month.
Individuals living with sarcoidosis already have concerns about their vulnerable health. The novel coronavirus disease, COVID-19, presents new risk and uncertainty for those with compromised immune systems. Since 90% of sarcoidosis patients have lung involvement, it is more important than ever to raise awareness about this disease in the face of this new threat to respiratory health. This April, for Sarcoidosis Awareness Month, the American Lung Association and the Foundation for Sarcoidosis Research will be partnering to raise awareness and provide opportunities for those affected by sarcoidosis to learn more on how they can protect their health.
What is sarcoidosis?
Sarcoidosis is an inflammatory disease of unknown origin that can affect almost any organ in the body. It occurs when a person's immune system overreacts resulting in the formation of granulomas, microscopic clumps of inflammatory cells. When too many of these clumps form in an organ they can interfere with how that organ functions. It is estimated to affect 200,000 Americans. While most commonly diagnosed in African American women ages 20-40, it has been characterized in all demographics regardless of age, gender, or race.
Disease severity varies widely with spontaneous remission occurring in many, however 30-40% of patients will live the rest of their lives with this chronic, debilitating, and potentially life-threatening disease. Learn more about the symptoms of sarcoidosis, the organs it can affect, and treatment options.
Sarcoidosis and COVID-19
COVID-19 is the novel coronavirus disease that is currently causing a global health crisis. It is a respiratory infection that was newly discovered in humans and appears to be easily transmissible. Individuals with pulmonary or cardiac sarcoidosis – and those on immunosuppressant medications due to sarcoidosis – may have an increased risk of developing more severe complications of COVID-19 if they contract the illness.
Watch the video below where Dr. Peter Sporn of Northwestern answers frequently asked questions about sarcoidosis and COVID-19.
This April, for Sarcoidosis Awareness Month, the American Lung Association and the Foundation for Sarcoidosis Research will be partnering to raise awareness and provide opportunities for those affected by sarcoidosis to learn more on how they can protect their health. Both organizations are also dedicated to keeping patients informed about COVID-19 as more science-based evidence about the illness becomes known.
Get involved: join us this April!
While our community may not be able to gather in person this year for Sarcoidosis Awareness Month, we're still providing plenty of opportunities for learning and awareness this April. Join one of our remote or online initiatives below to help spread awareness and learn more about sarcoidosis.

Learning Opportunities
There are several great opportunities to learn from some of the leading sarcoidosis experts throughout the month. Whether you're a patient or a loved one, newly diagnosed or battling sarcoidosis for years, everyone is invited to join us for these educational events:
Ask the Expert on Inspire: We're teaming up with ALA to host a joint Ask the Expert Event between our online support communities between Monday, April 6th- Friday, April 10th. Members will have a chance to ask Dr. Divya Patel of University of Florida their questions about sarcoidosis as well as COVID-19 as she'll be responding to the inquiries throughout the week. 
Sarcoidosis Webinar:  Presented by FSR and the American Thoracic Society as part of their Sarcoidosis Week at ATS, this free online event on April 15th led by Dr. Joseph Barney of University of Alabama at Birmingham will dive into diagnosis, symptoms, treatment, and monitoring, as well as current research.
Awareness Initiatives
World Sarcoidosis Day
Join us on April 13, 2020 for World Sarcoidosis Day! No matter where you are, you can participate by wearing purple and helping raise awareness about sarcoidosis within your network and community. Throw on your brightest purple, download this printable World Sarc Day sign to hold up in your photo and share it with a caption about why you celebrate World Sarcoidosis Day. Don't forget to share with the hashtags #WorldSarcDay and #StopSarcoidosis and tag FSR on social media so we can share your post!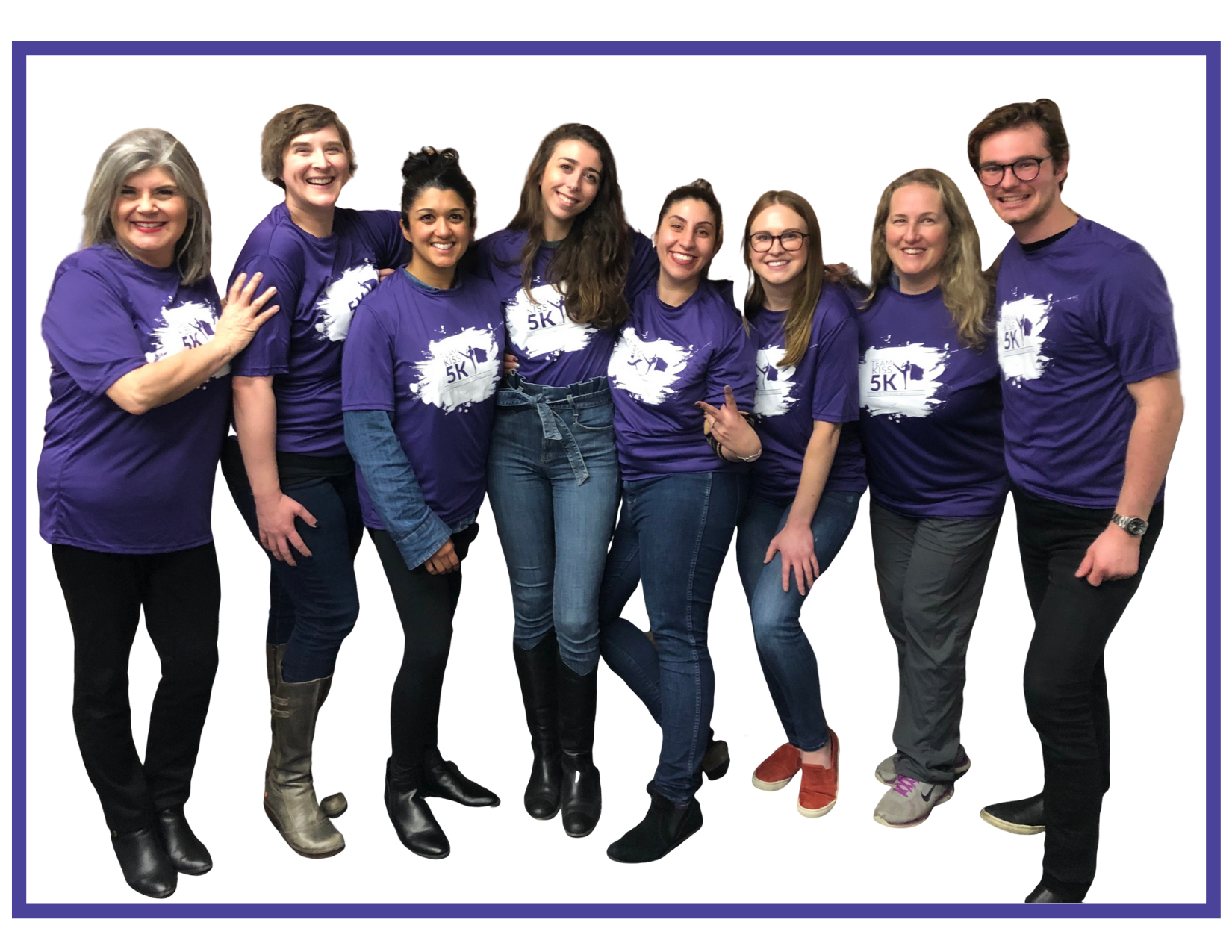 The FSR office staff in purple for World Sarc Day! (photo taken pre-social distancing)
Awareness Toolkits
Additional Resources
Resources from the Foundation for Sarcoidosis Research and the American Lung Association:
Learn More about Sarcoidosis
FSR Patient Registry – improve awareness among doctors and researchers by sharing your experience with sarcoidosis through a 30 minute survey. Your answers to will improve our understanding of sarcoidosis, help researchers design new and improved clinical studies, and help to unlock a cure!
Find Support and Assistance
Foundation for Sarcoidosis Research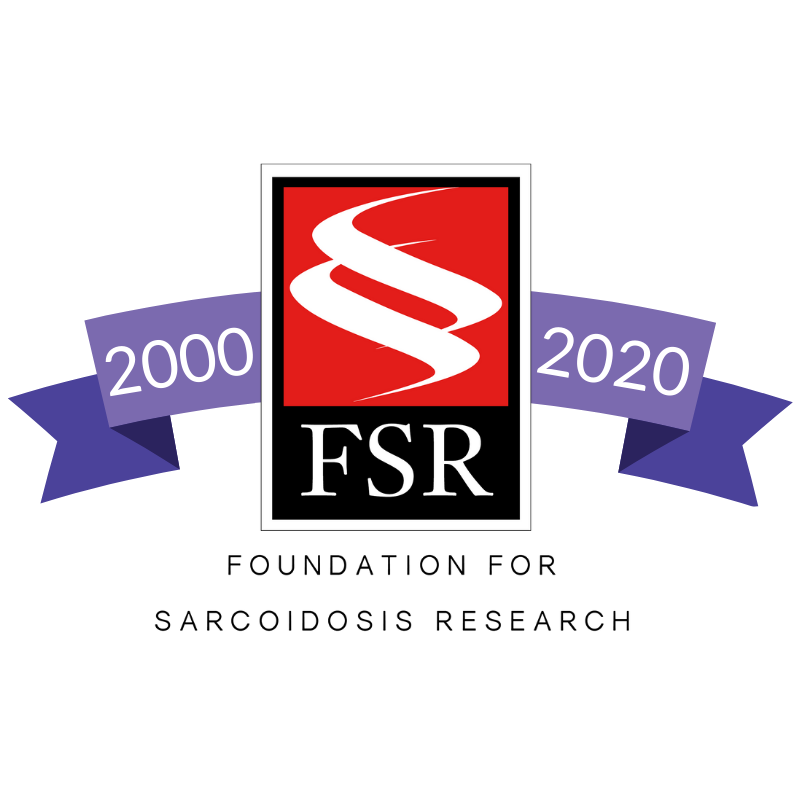 FSR is the nation's leading nonprofit organization dedicated to finding a cure for this disease and to improving care for patients. Since its establishment in 2000, FSR has fostered more than $5 million in sarcoidosis-specific research and has worked diligently to provide resources to thousands. We believe that informed, engaged patients are critical to breakthroughs in disease research and improved outcomes for all individuals who suffer from sarcoidosis.
American Lung Association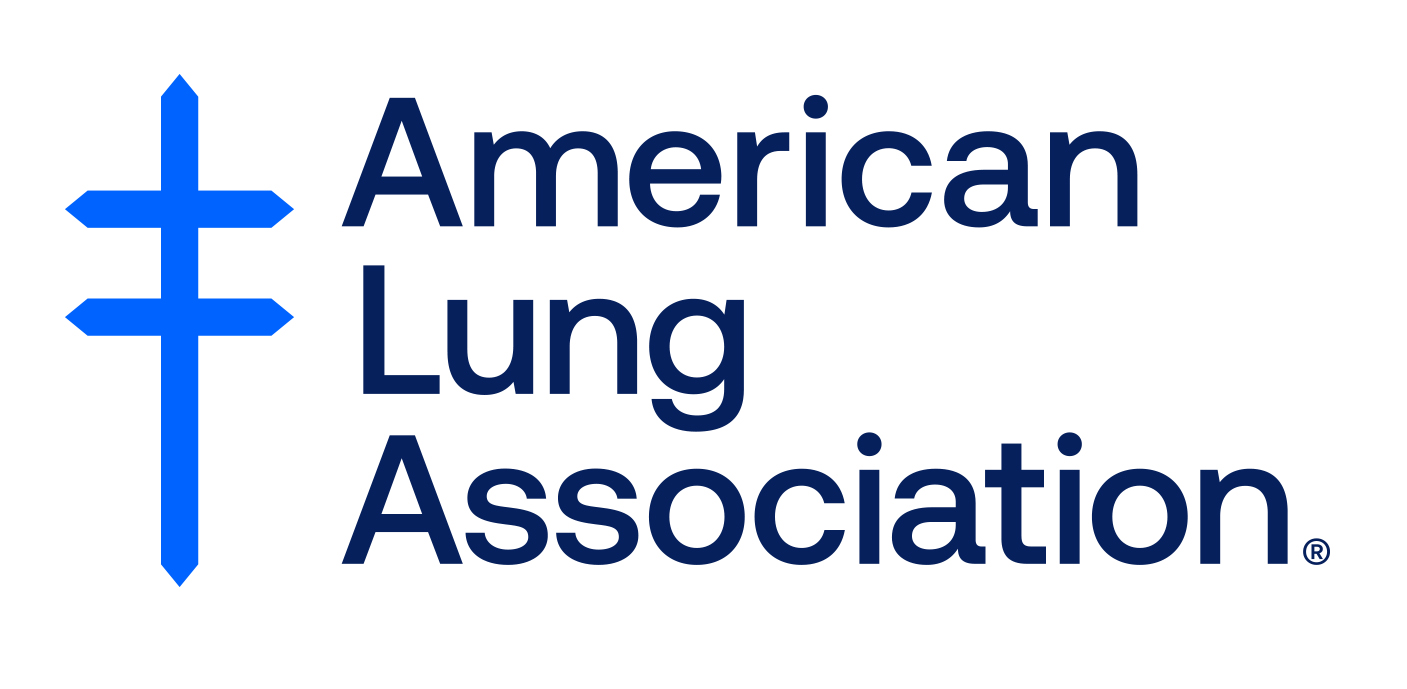 The American Lung Association is the leading organization working to save lives by improving lung health and preventing lung disease through education, advocacy and research. For more than 110 years, we have led the fight for healthy lungs and healthy air, whether it's searching for cures to lung diseases, keeping kids off tobacco, or fighting for laws that protect the air we all breathe.