April is Sarcoidosis Awareness Month!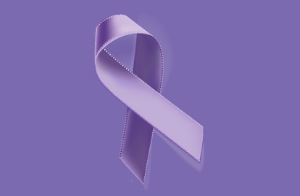 As a rare disease, sarcoidosis is all too often misdiagnosed and misunderstood. Please join us to help raise awareness and create a better understanding of how sarcoidosis impacts you, those you love, and the community each and every day.
Our schedule this April is jammed-packed with rich educational events featuring global experts in sarcoidosis and powerful wellness and support activities to allow you to connect with others and care for yourself. 
Additionally, FSR is pleased to share with you with tools and tips for raising awareness in your community, with family and friends, and with your medical providers.   Be sure to check back here often throughout the month of April for more events and resources.

Join Our Community:  Keep up to date with FSR research and educational and support programs by joining our community with our newsletter and event announcements. 
Share your story: There is no better way for someone to learn about sarcoidosis then to learn about your experiences. Sarcoidosis is often called the snowflake disease because no two individual's experiences with this condition are the same.  Share your story and guide people to FSR to learn more about how they can support research and our educational programming. 
Participate in Educational Programs: FSR has put together a robust array of educational, wellness, and social engagement programs for you to come together with the community and learn from global experts in sarcoidosis. 
Sarc Social: Focus on Interstitial Lung Disease (ILD) and Advanced Pulmonary Sarcoidosis: Saturday, April 10, at 11am CST
World Sarcoidosis Day Celebration! Tuesday, April 13, at 4pm CST
Fostering Growth and Resilience: Saturday, April 17, at 11am CST
Let's Eat! Cooking & Nutrition Class: Saturday, April 17, at 1pm CST
Wellness Series: Pain & Fatigue in People Living with Sarcoidosis: Saturday, April 24, 2021 at 1PM CST
Memorial Monday Candlelight Vigil: Monday, April 26, at 5pm CST
Town Hall: Sarcoidosis and Steroids: Tuesday, April 27, at 11am CST
Ask the Experts on Inspire: Date/Time TBD
Podcasts and Media: FSR leadership and medical leadership will be reaching out to media and participating in a number of podcasts. Check back here for additional information throughout the month for new programs.

Steps for Sarc Virtual Endurance Challenge, April 1 – April 30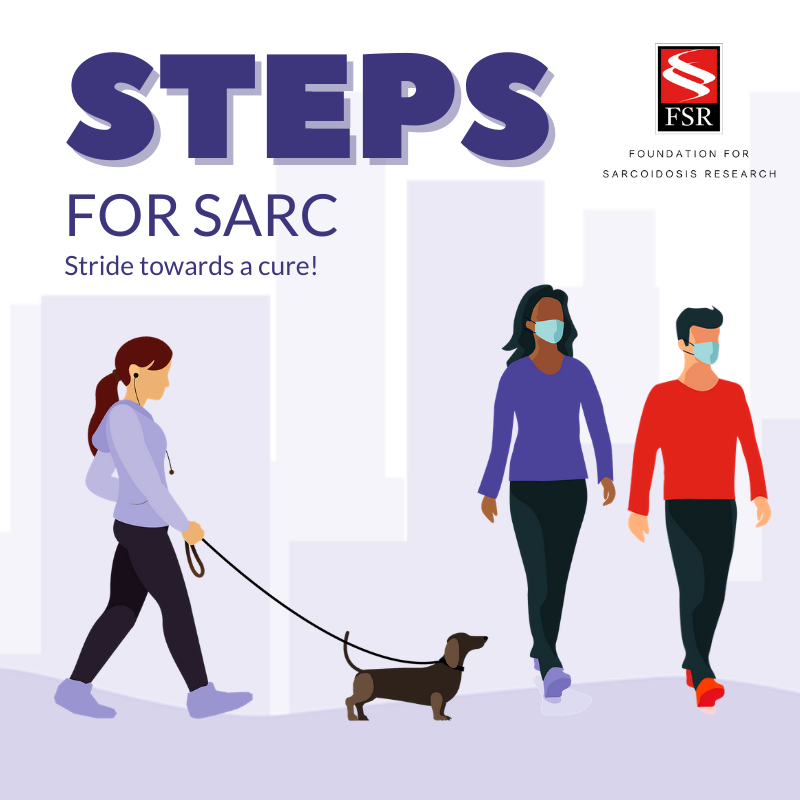 To raise awareness and unite the community during April's Sarcoidosis Awareness Month, FSR will be hosting a month-long virtual endurance and fundraising challenge! Our goal is to amplify our message and connect sarcoidosis warriors around the world.
World Sarcoidosis Day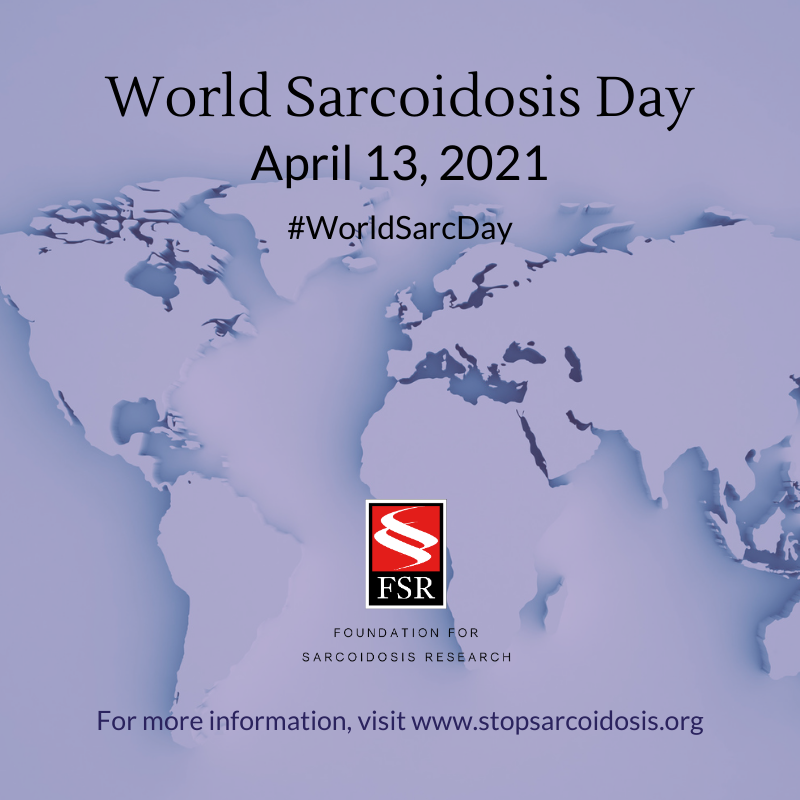 Join us on April 13, 2021 for World Sarcoidosis Day! No matter where you are, you can participate by wearing purple and helping raise awareness about sarcoidosis within your network and community. Throw on your brightest purple, download this printable World Sarc Day sign to hold up in your photo and share it with a caption about why you celebrate World Sarcoidosis Day. Don't forget to share with the hashtags #WorldSarcDay and #StopSarcoidosis and tag FSR on social media so we can share your post!


Update your Facebook Profile Photo Frame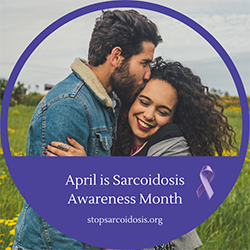 Update your Facebook profile photo with a Sarcoidosis Awareness Month frame and let your colleagues, friends and family know that you are raising awareness during the month of April.
Take these simple steps: just sign into your Facebook account and then visit Profile Picture Frames. Search for "Sarcoidosis Awareness Month" and select the frame. Don't forget to click "Use as Profile Picture" to save your changes!


Now is the time to purchase new sarcoidosis gear! The official FSR SarcStore offers a variety items to raise awareness throughout your hometown. There are various apparel items, accessories, and even an FSR reusable mask!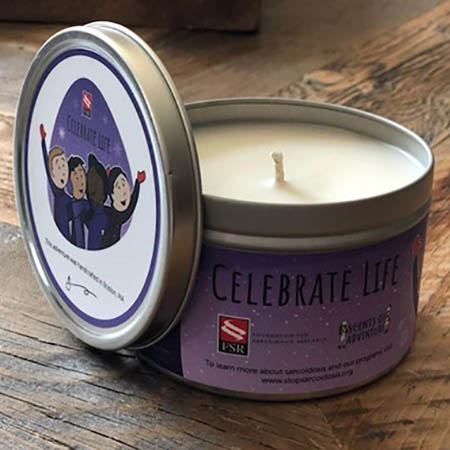 On Monday, April 26, 2021, from 5:00PM–6:00PM CST, FSR will be hosting our first virtual Memorial Monday Candlelight Vigil to honor and remember those we lost to sarcoidosis. To celebrate the event FSR has partnered with candle company, Scents of Adventure, to help us Celebrate Life. Scents of Adventure made a custom candle for the event and will donate a portion of the candle proceeds back to FSR. To purchase a candle visit the Scents of Adventure website and pre-order your candle today!

April 21, 2021 is Sarcoidosis Day in Chicago. Click here to read the proclamation from Mayor Lori Lightfoot.
Please join the Sarcoidosis Clinic at Upstate Medical University their first Virtual Sarcoidosis Support Group on  April 22, 2021at 6:00 PM ET
Speakers include:
Maryann Carney, RN‐ Clinical Coordinator
Birendra Sah, MD, FCCP, Clinical Director
Anne Malvaso, Leader and Judy Santillo, Co‐Leader, and Sammy Suriani, PA‐C, MS‐ Co‐leader, FSR Patient Navigator
For more information, click here.
Cleveland Clinics Terminal Tower went purple on Tuesday, April 13th to honor World Sarcoidosis Day and Sarcoidosis Awareness Month.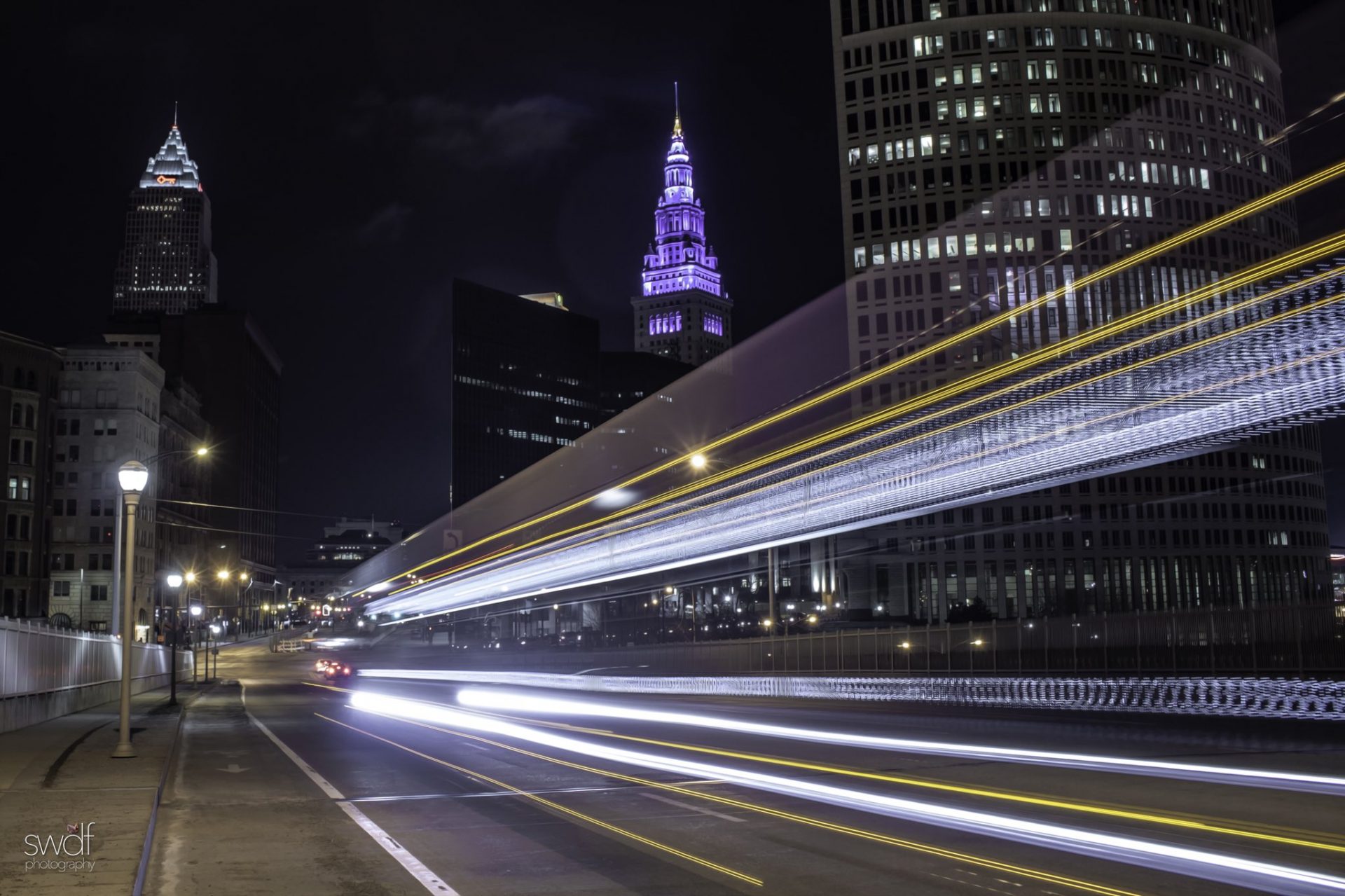 If you are aware of events taking place at the Center of Excellence you attend, please email us at 
info@stopsarcoidosis.org
.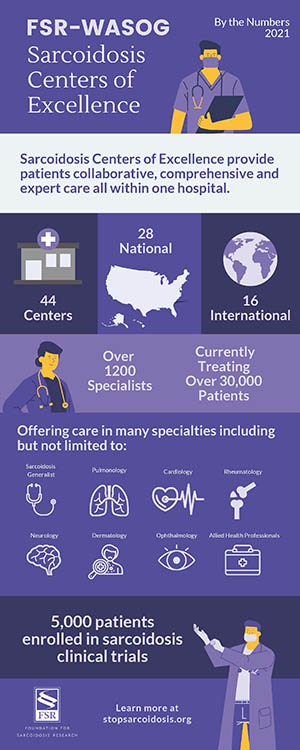 Sarcoidosis Support Groups 

– search for a local support group to meet with other patients and caregivers in your area, or start one yourself!

Physician Finder

– This online tool is searchable by both state and specialty to help patients identify the specialists in their area who are best equipped to treat the unique and diverse manifestations of sarcoidosis.

Online Support Community

 – connect with over 45,000 sarcoidosis patients worldwide in a safe and anonymous online forum.

Physician Finder – This online tool is searchable by both state and specialty to help patients identify the specialists in their area who are best equipped to treat the unique and diverse manifestations of sarcoidosis.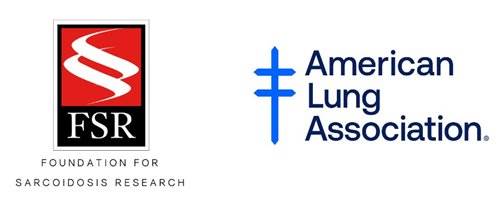 American Lung Association and Foundation for Sarcoidosis Research Team Up to Raise Awareness of Sarcoidosis:  Providing answers, education and support during Sarcoidosis Awareness Month is more important than ever during COVID-19 pandemic. Click here to read the press release.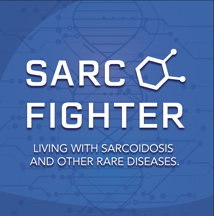 April is Sarcoidosis Awareness month! Tricha Shivas tells us how to fight back!
Click here to listen to this episode of the Sarc Fighter podcast.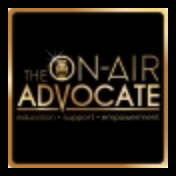 Click here to listen to FSR CEO Mary McGowan and Dr. Elliott Crouser, Chair of the FSR Scientific Advisory Board and Professor of Pulmonary, Critical Care & Sleep Medicine at Ohio State University, featured on the On-Air Advocate podcast.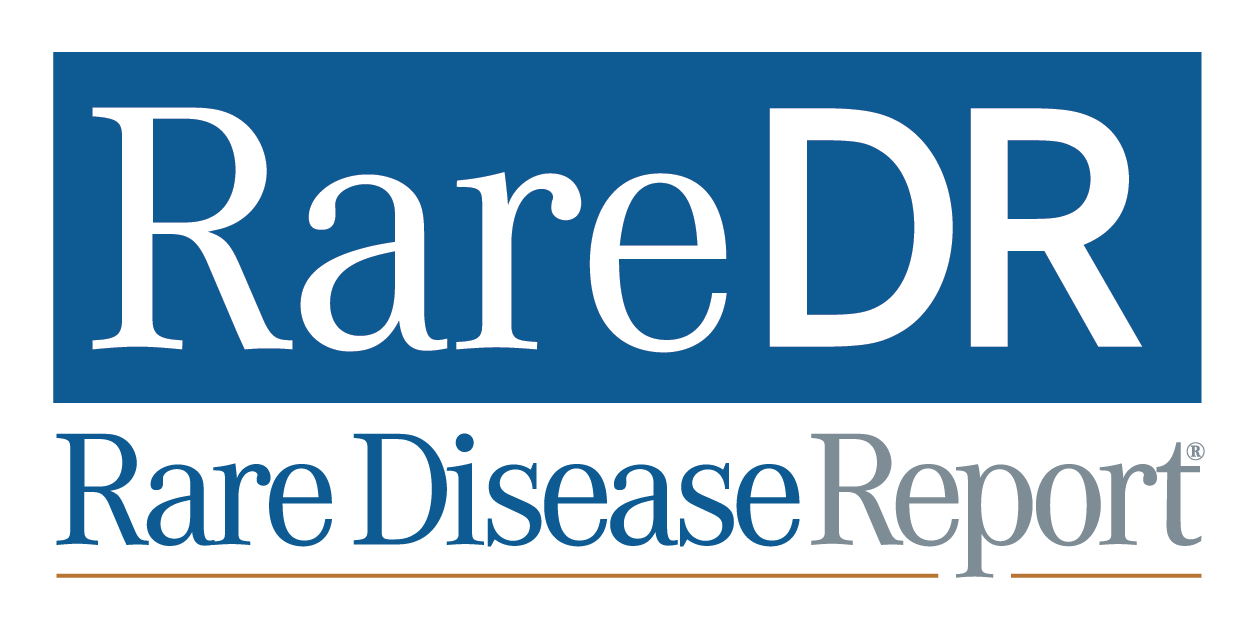 Click here to listen to Dr. Ennis James for his interview with HCP Live's  Rare Disease Report discussing sarcoidosis. Also available on iTunes and Spotify.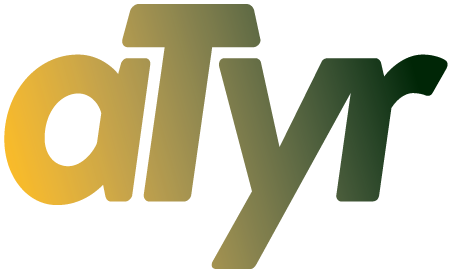 Read the press release on our upcoming panel discussion with atyr Pharma on sarcoidosis and steroids. Panelists include: Jessica Reid, FSR Patient Advocate, Dr. Elliott Crouser, Chair of FSR's Scientific Advisory Board, and Dr. Sanjay Shukla, President and CEO of aTyr Pharma.