Mark your calendar for 9 FSR Patient Conferences in 2019, including our first international patient event!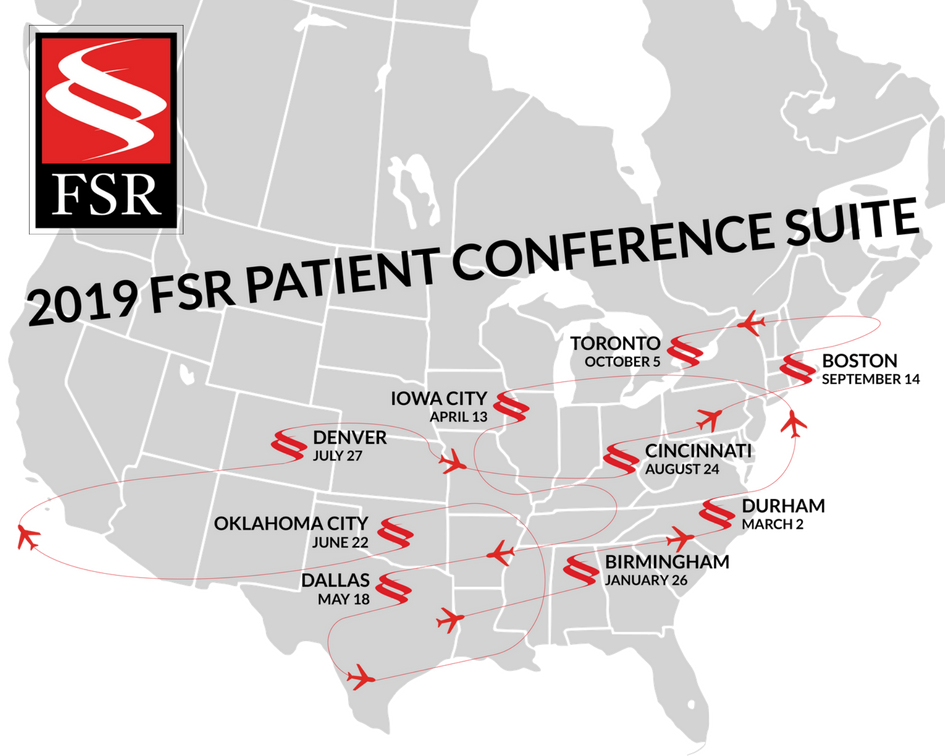 Although more research is occurring in the sarcoidosis community than ever before, there remain many regions in the United States and worldwide in which it is difficult to access knowledgeable providers and trustworthy information about this disease, treatment options, and the latest findings. Patients know better than anyone the devastating effects of sarcoidosis, but we all need the guidance of good doctors to ensure we can overcome. By attending an FSR Patient Conference, patients, friends and family members gain access to the perspectives of leading institutions, physicians, and thought leaders who are dedicated to ensuring you or your loved one receive the best information and care.
Here's what conference attendees last year had to say:
"Until today, I never met another sarcoidosis patient. My family and friends can't understand what I'm going through – talking to the lady next to me, I finally felt like somebody understood me and doesn't think I'm crazy! I hope my family can now see how terrible this disease is."
"My doctor is wonderful, but I didn't realize how much I didn't know about my sarcoidosis. The questions other patients asked the presenters gave me a lot to think about and bring back to my doctor."
FSR's 2019 Patient Conference Lineup

This event has already taken place. See video recordings from this event here.



This event has already taken place. 

This event has already taken place. 

This event has already taken place.