Gretchen Denney developed some strange symptoms around the time she was pregnant with her two children. After the birth of her first child, her daughter, Gretchen noticed an annoying and unexplained rash on her legs. A few years later, pregnant with her second child, she was constantly short of breath and kept feeling worse…
"And by the time my son was born, I felt like I would never feel normal again. A quick chest x-ray revealed infiltrates in both lungs. I spent another couple of months seeing different doctors and having different tests until a CT guided lung biopsy (complete with pneumothorax) gave me the name…sarcoidosis."
The first few years of her diagnosis were difficult. Feeling like her disease was misunderstood and being prescribed steroids took its toll on Gretchen.
"Sarcoidosis is painted as an illness that goes away, one that usually requires no treatment. Any one of my friends and family that have bothered to read about sarcoidosis probably feels content about my recovery. However, I was diagnosed with Stage 3 pulmonary sarcoidosis, an almost always chronic and progressive form of the disease and I swiftly began treatment with steroids. Steroids finally helped me feel like I could breathe again but led to a 10 pound weight gain. I truly felt my lowest and loneliest."
Despite this, Gretchen realized she had to take control of her future and was determined not to let sarcoidosis ruin her lifestyle.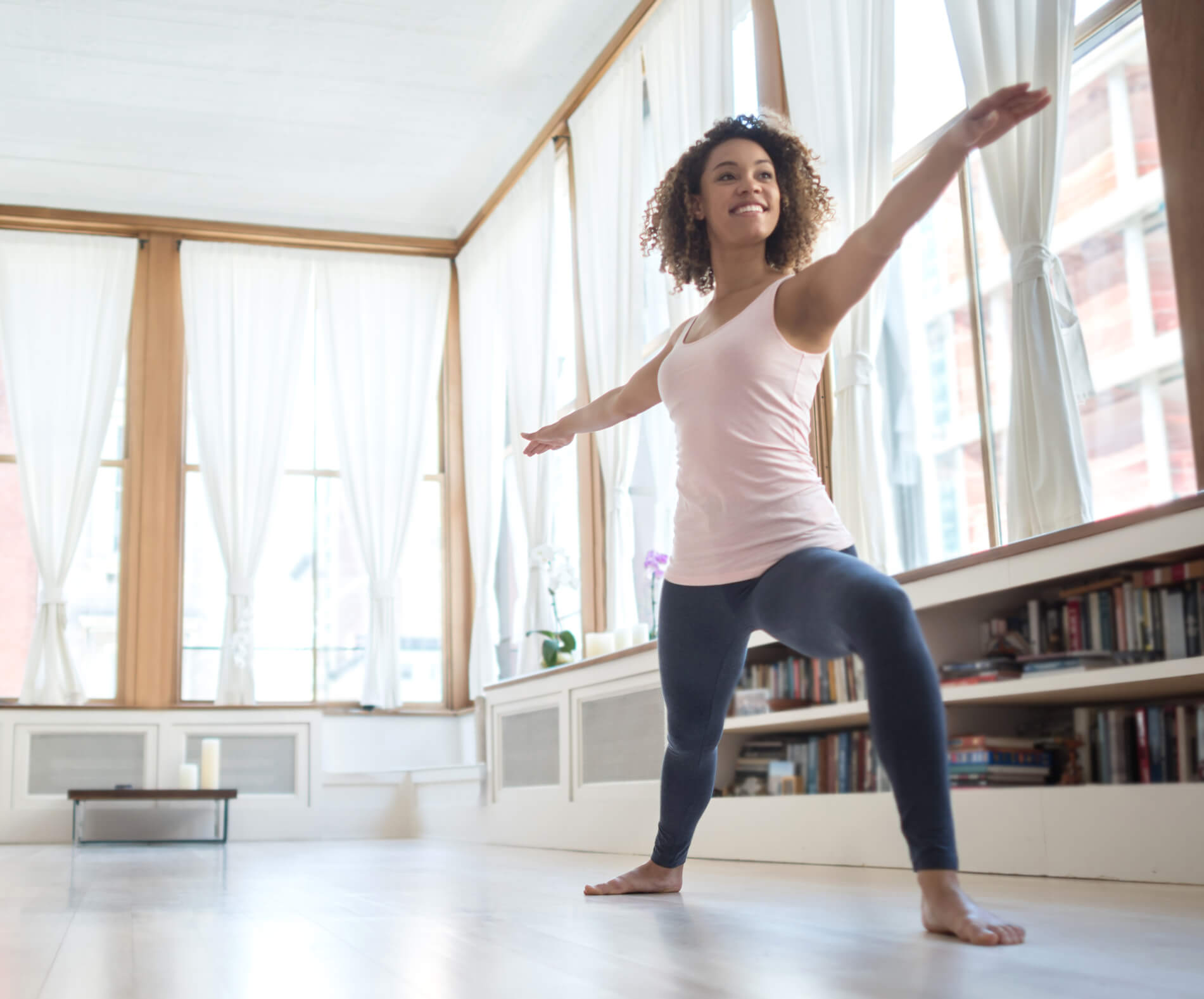 "I couldn't change my diagnosis but I wanted to do every possible thing that I could to make myself better. I knew that no one could do this for me and I also had to deal with the feelings and emotions: fear, sadness, the long grieving of losing what once was that plagued me deeply. I started doing yoga at home in the evenings with my husband. It didn't take long to notice a difference in the way I was feeling. I felt stronger and more in control."
After realizing how helpful regular yoga was for her physical and mental well-being, Gretchen made a vow to herself to do anything she could to be healthier.
"When my doctor added another drug (and promises of more) to my regimen, I knew that diet and exercise could play a vital role in stopping the progression of my disease. I soon joined a local gym. My close friend and I only walked the treadmill at first. We met in the morning, very early, before work. As we felt more and more confident we added jogging to our routine."
It's extremely frustrating to feel physically limited, especially for those who exercised regularly before their diagnosis. It can also be frustrating to be told to stay active when you have chronic pain and fatigue, not to mention pulmonary, cardiac or neurological involvement. However, research from the Netherlands found that following a regular training regimen- even a very moderate level of activity- may help reduce certain symptoms and improve overall quality of life for sarcoidosis patients.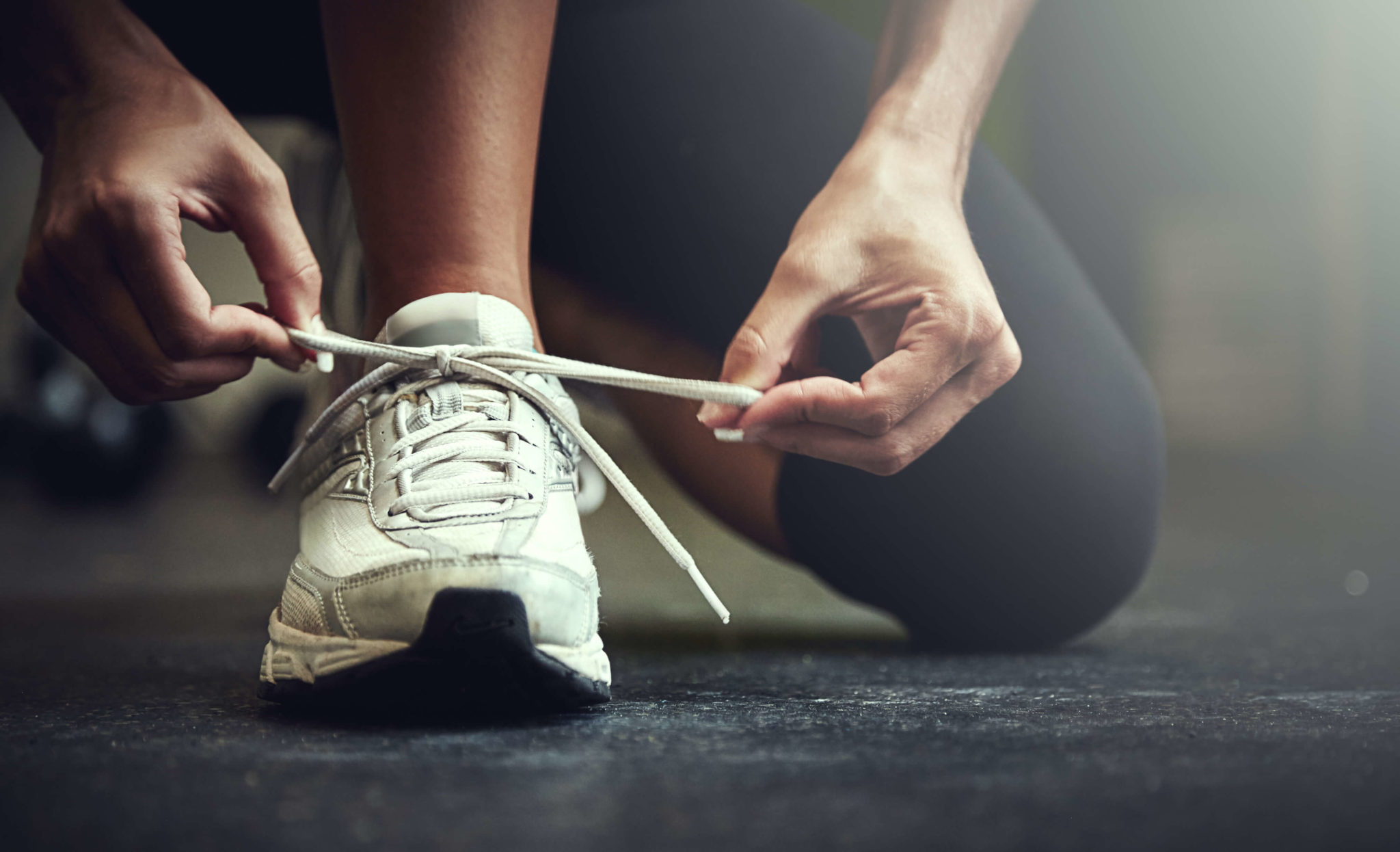 "Regular exercise and the breathing associated with yoga are a few things that slowly helped me rediscover my joy. I still struggle with the future of the unknown from time to time, but I've learned techniques, such as meditation to get me through those times.
Together, my friend and I have finished several 5K races. After crossing each finish line, I feel like I've given my all in the fight. Although I still have the feelings of not being able to catch my breath, some days are better than others. There are days I feel like I can do anything. And other days I feel like it takes all of me just to make it out of bed. I rarely have days without joint pain and my chest pain never is gone for long. I do what I can and never beat myself up (much)."
"I can honestly say that most days I feel better than I have in years and I know I can attribute that to the few minutes I have in the morning to exercise. I truly believe the stronger I can make my lungs, the harder I can fight this illness."