Food is fuel for the body and soul. That's why FSR hosted our first ever nutrition education and cooking class! Watch as our host, Sydney Axelrod, creates a healthy and delicious Spiced Chicken and Kale Salad that is high in protein, low in
carbohydrates and perfect for anyone trying to lead a healthy lifestyle.
Click here to download the recipe.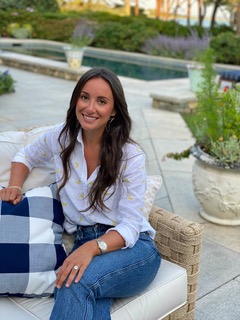 About our facilitator:
Sydney Axelrod is the Senior Dietitian at the Mount Sinai – National Jewish Health Respiratory Institute in New York City. In her current role, Sydney works to optimize the nutritional status of patients with a variety of respiratory illnesses including COPD, bronchiectasis, ILD, sarcoidosis, asthma, and more. Prior to joining the Respiratory Institute, she worked as a Clinical Dietitian at The Mount Sinai Hospital where she treated General Medicine, Gastrointestinal, Oncology, Orthopedic, Neurosurgery and Critical Care patients. She ultimately provided dedicated nutrition coverage in the Medical Intensive Care Unit, where she specialized in critical care nutrition support and worked through the peak of the COVID-19 pandemic.
Sydney is the Founder of Axelrod Nutrition, a NYC-based nutrition private practice that focuses on nutrition as preventative medicine and offers both in-person and virtual appointments.
She earned her B.A. from The University of Michigan, where she majored in Psychology and her M.S. in Clinical Nutrition from New York University. Sydney lives in Manhattan with her husband Jeremy and their Mini-Bernedoodle, Moose. She is an active member of the Academy of Nutrition and Dietetics (AND) and the Greater New York Dietetic Association (GNYDA).  She is also a proud two-time NYC Marathon runner.
This event was sponsored by Mallinckrodt Pharmaceuticals