FSR supporter and Patient Ambassador Mary McGonagle is currently leading the way for Team K.I.S.S. virtual walks and fundraising efforts. Her walk in memory of her husband, PJ McGonagle, already has nearly 30 people registered, with more than two months until the walk date. We asked Mary to share her story with us, and this is why she walks: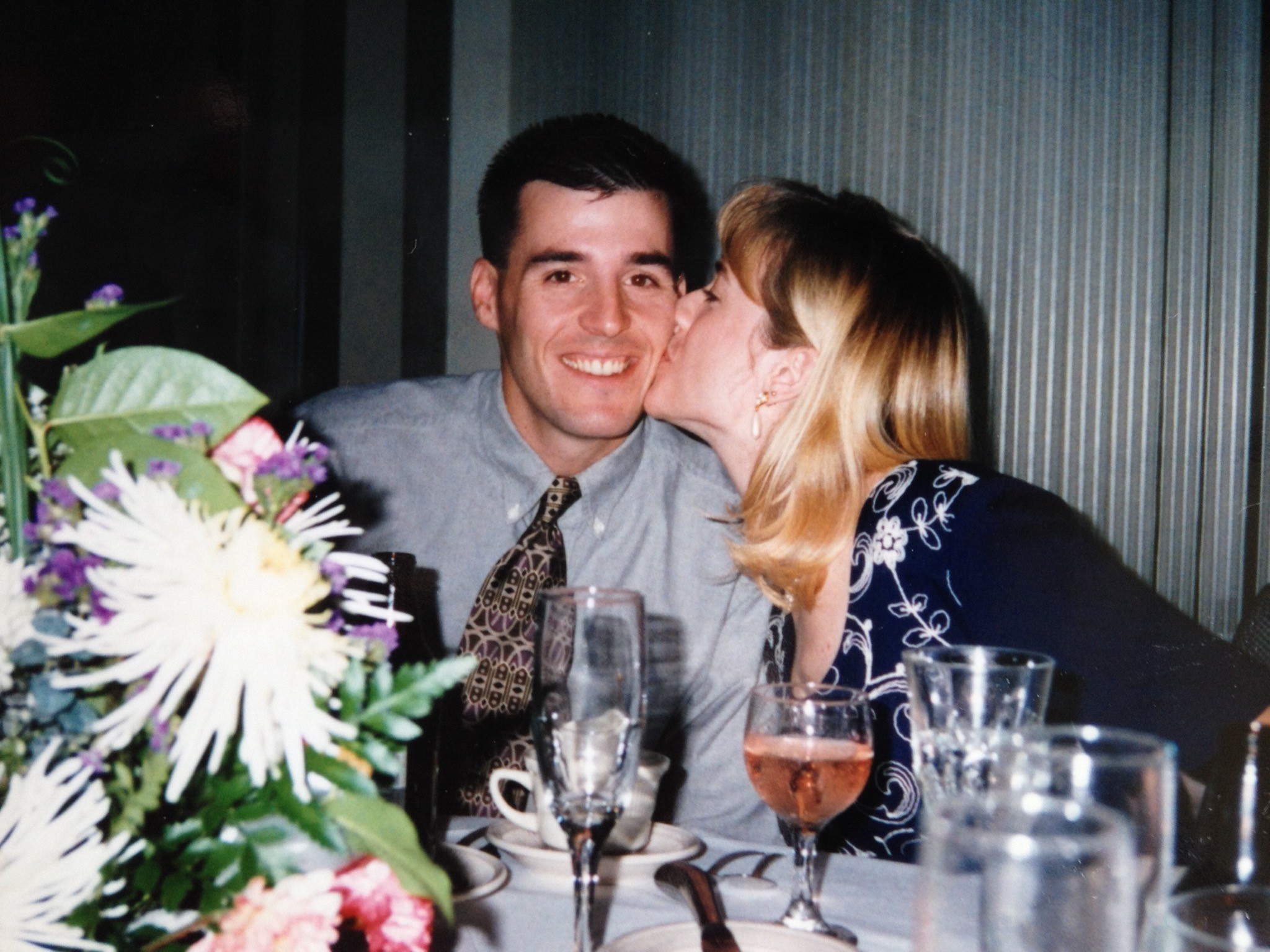 In the early weeks following my husband's sudden death from cardiac sarcoidosis, I searched the internet to find any local fund raising events for sarcoidosis that I could attend. I landed on FSR's Events page and found one in nearby neighboring NJ, coincidentally taking place at a small beach town where my husband had begun visiting often as he was also an avid SCUBA diver. I attended the first event just two short months after his tragic death at the young age of 45. I was still numb but knew that I needed to get involved somehow. There I met with the event hostess, Cathy Wick, who introduced me to the FSR representative also in attendance. Cathy and I also became Facebook friends and I enjoyed attending her beach town event for the following 2 years. On Facebook, Cathy solicited the help of others to host a fundraising walk for the K.I.S.S. Walk/Run movement with the goal of finding a walk leader volunteer from each state. I immediately offered to host a walk in Pennsylvania. Once I created my walk page in memory of my husband, I saw that I could also create a research fund in his name. I thought it would be nice for those who could not attend the walk to have a convenient means to contribute as well. It is also important to remind donors that their place of work may have a matching gift donation program, which will significantly increase your efforts two-fold!  All of the contacts at FSR made this undertaking a very easy process. Kelli Beyer, Amy Donatell and Maggie Hudson have provided invaluable support and advice along the way.
In the age of social media, I was able to easily share weblinks to PJ's Walk and also to the Research Fund that bears his name. This then began a tremendous outpouring of support from my family and friends, from PJs family and friends, etc… And, as a physician who has also treated patients with cutaneous sarcoidosis, I was able to solicit the help of my fellow physician friends and colleagues who were also very generous and eager to contribute.
I would like to continue to serve the sarcoidosis community in any way that I know how. My goal is to raise much-needed research dollars in an effort to more fully understand this rare and mysterious disease. I would also like to act as a physician educator to help my fellow colleagues learn of the varied clinical presentations of sarcoidosis and to guide them in choosing the best tools/tests to surveil for multi-organ involvement. As physicians, we were all taught that this disease typically affects African American females. I want to inform the medical community that this disease is specific to no gender or race, in an effort to not overlook this elusive diagnosis. I think it is important to educate the medical community so that there is not a delay in diagnosis when this rare disease affects those not fitting that more common patient profile.
I do all of this in memory of my husband PJ and his father Arthur who passed away similarly at the age of 49, in support of my brother Chris and others also living with this disease, and with the intent to spread awareness and gain more support for this very worthy cause.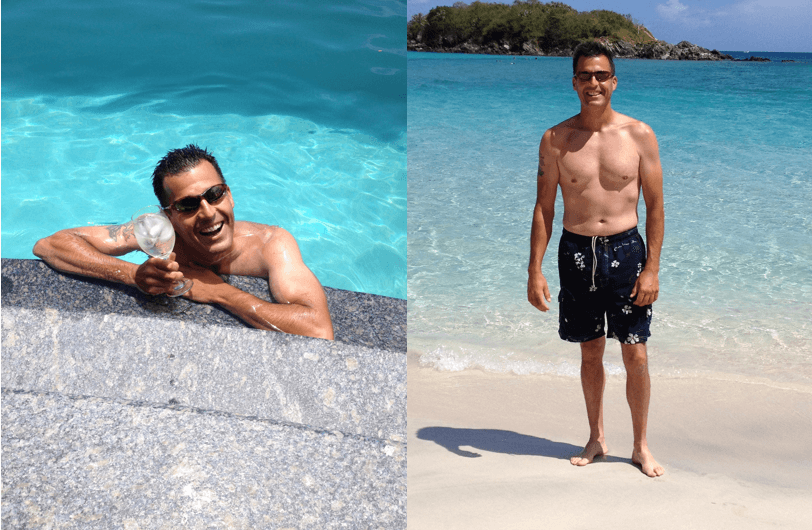 The above photos were taken just 3 short weeks prior to PJ's death. He looked like the picture of health. Again, a testament to the hidden internal destruction of sarcoidosis.