We're All on the Same Team
Sarcoidosis patients and their families know better than anyone the devastating effects that this disease can have. The need for increased awareness and research continues to be a priority for FSR as well as our community of sarc warriors. We often hear from volunteers who want to raise awareness in their community but aren't sure how to get started. That's why we're excited to be launching a new platform that makes it easier than ever for volunteers to plan awareness events and fundraising initiatives. While sarcoidosis is considered a rare disease, when we work together, our community is strong. We won't stop until we achieve our goal: stop sarcoidosis.
Team KISS
Team KISS was created by the Foundation for Sarcoidosis Research (FSR) as a platform to allow volunteers to easily get involved in the fight against sarcoidosis. KISS stands for Kick In to Stop Sarcoidosis, and that's exactly what our Team KISS volunteers do! While FSR has been working hard to ensure research happens, patients and their loved ones know better than anyone the urgent needs that exist in this space including a better understanding for this disease, improved treatment options, and ultimately, a cure for sarcoidosis. As such, there is nobody more well equipped to lead the fight than them and few more impactful ways to support sarcoidosis-specific research than through Team KISS.
In the past five years, Team KISS has collectively raised over $400,000 for sarcoidosis research. Thanks to the hard work of sarc warriors, their friends, families, and communities, that number is growing every year.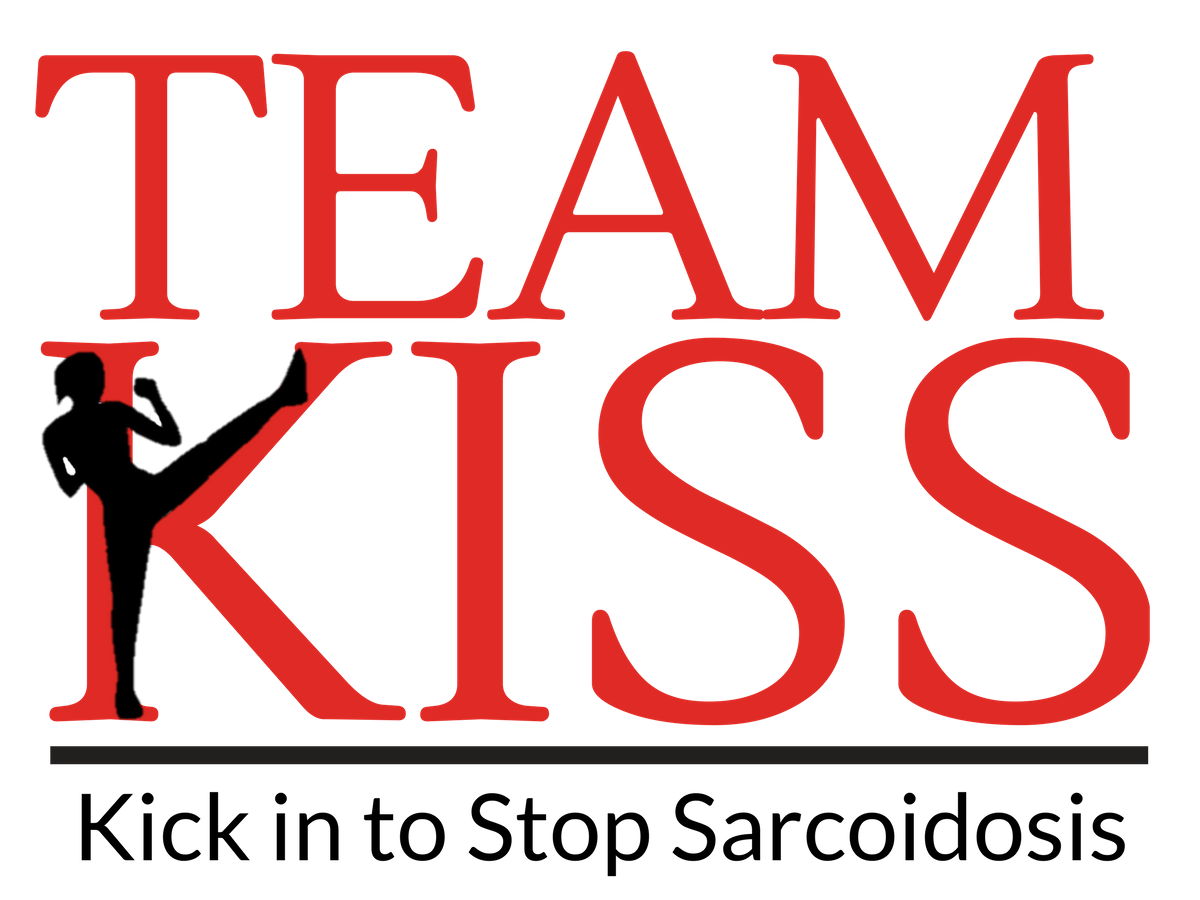 Our New Platform
When you join Team KISS, we provide you with fundraising tools, ongoing support, event planning tips, and options for a customizable personal page. Taking action can be as simple as setting up a fundraising page or memorial fund for a loved one. Or, take it a step further and plan an event in your community. We can help you with event ideas and provide support along the way as you work to reach your goal! No matter how you decide to kick in, you can join other Team KISS members who are making a direct impact on the future of sarcoidosis research.