Sarc Socials are live virtual networking events hosted by FSR Patient and Care Partner Advocates. Each month, we will gather virtually to discuss a variety of topics, share experiences, or even just have some fun with a game night, or holiday cookie decorating. 
Saturday, February 13, 2021
Celebrating Black History Month
11AM-12PM CST (12-1PM EST, 10-11AM MT, 9-10AM PST)
Our first Sarc Social in February will be all about celebrating Black History Month! Sarcoidosis disproportionally affects the African American community in the United States. Join FSR Patient Advocate and Navigator, Michael Patterson as we tackle topics like:
The origin of National Black History Month
Experience with health inequity and what we can do to combat it
Advocating for yourself with your provider
Register here: https://www.eventbrite.com/e/february-sarc-social-celebrating-black-history-month-tickets-138495659245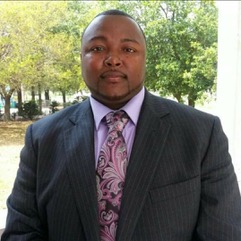 Michael Patterson is originally from South Georgia, but now resides in Southwest Florida where he is a high school football coach. Michael is exploring photography as a new hobby and he is also a future best-selling author, having written a children's book inspired by his three daughters. Michael has been an FSR Patient Advocate working to create sarcoidosis awareness and support people living with the disease since 2017. He joined FSR's ranks of Patient Navigators in 2020, where he provides one-on-one support for people newly diagnosed with sarcoidosis, or facing a new manifestation.
 Saturday, February 20, 2021
National Heart Awareness Month: Focus on Cardiac Sarcoidosis
1PM-2PM CST (12-1PM EST, 10-11AM MT, 9-10AM PST)
Our second Sarc Social in February will be all about celebrating Heart Health Awareness Month! While Cardiac Sarcoidosis accounts for a minority of all sarcoidosis manifestations, it carries unique burdens. Join FSR Patient Advocate, Rebecca in a discussion about finding and accessing resources, and learning to enjoy life no matter the set-backs. Topics will include: 
Finding a knowledgeable provider

Tips and tricks for communicating with your provider

Second opinions 

FSR Resources that can help

Finding a new normal
Register here: https://www.eventbrite.com/e/copy-of-february-sarc-social-heart-health-awareness-month-tickets-138498297135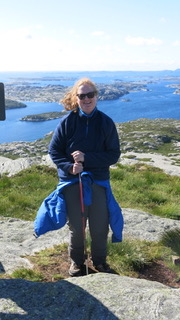 Rebecca Stanfel has lived with sarcoidosis for the past 16 years. She's dealt with the disease in her brain, heart, lungs, liver, bones, gastrointestinal tract, and skin. She's tried pretty much every available treatment for sarcoidosis. Rebecca has been providing support to sarcoidosis warriors, and FSR as a Patient Advocate for three years. She's a free-lance writer (you may have even seen a few of her blogs on our site!) and avid traveler (in non-COVID times). You can also check out her writing about living and parenting with sarcoidosis on her blog, Chronic Town at chronicville.Wordpress.com." She's recently taken up speed skating, and she lives in Montana with her husband and teenage son.