You asked for it, and we listened! One of the highlights at our Summits in 2020 was getting the chance to chat with your fellow Sarcoidosis Warriors in the Meet and Greet sessions. Sarc Socials are live virtual networking events hosted by FSR Patient and Care Partner Advocates. Each month, we will gather virtually to discuss a variety of topics (see the calendar list), share experiences, or even just have some fun with a game night, or holiday cookie decorating. Register now!
Registration is FREE and we welcome patients as well as loved ones. Come join us January 16th at 11:30 AM CT where FSR Patient Advocate, Mark Landiak will kick off the year with a discussion about Fresh Starts.
Fresh Starts with Mark Landiak
January 16
11:30AM – 12:30PM CST
(12:30-1:30 PM EST, 10:30-11:30 AM MT, or 9:30-10:30 AM PST)
Mark will be leading an interactive discussion introducing ideas and inspirations for improving your quality of life in 2021 including:
What does "A Fresh Start" mean (for you)?
Strategies for improving Physical and Mental Health
Making 2021 more FUN!
So, if you need a shot in the arm to get the year off right, please join us on Saturday, January 16th.  The only side effects from this will be a positive outlook and some great ideas on how to make 2021 the best year possible!!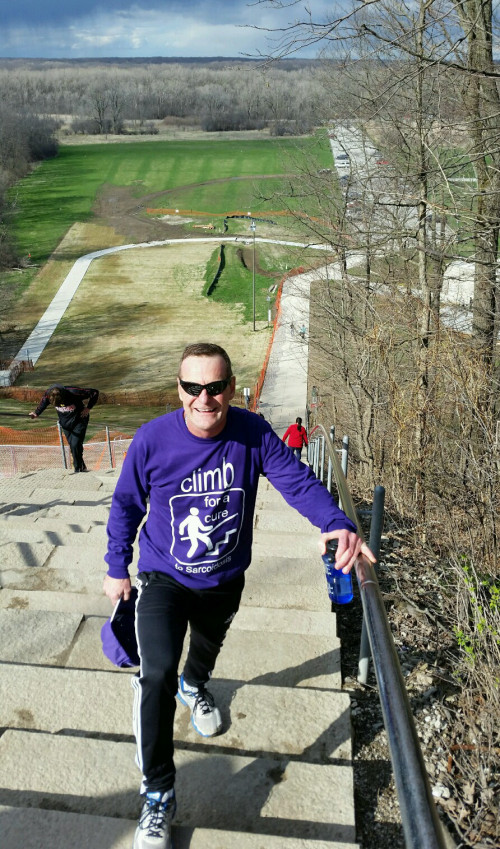 About Mark Landiak

Mark Landiak is a patient and active advocate for others living with Sarcoidosis and other serious illnesses.

Mark authored 

"Getting Better: Healing Prescriptions for Patients, Family and Friends"

which details his experiences with sarcoidosis and the strategies he learned to help patients (and families) cope with, and recover from sickness or injury.  Stories and strategies from the book, as well as other info to help patients have the best possible quality of

life

 can be found at GettingBetterWithMark.com.