Friday, February 19, 2021
West Coast Cardiac Sarcoidosis with Stanford
5-6PM CST (3-4PM PST, 4-5PM MT, 6-7PM EST)
Join Doctors Matthew Baker and Ronald Witteles as they share new clinical information and exciting research in cardiac sarcoidosis through the work they're doing at Stanford's Multidisciplinary Sarcoidosis Program, an FSR/WASOG (World Association for Sarcoidosis and Other Granulomatous Disorders) Center of Excellence.
Register here: https://www.eventbrite.com/e/west-coast-cardiac-sarcoidosis-webinar-tickets-138500674245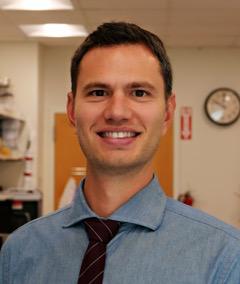 Matthew Baker, MD, MS, is the Clinical Chief in the Division of Immunology and Rheumatology at Stanford University. He received his bachelor's degree from Pomona College, his medical degree from Harvard Medical School, and his master's degree in Epidemiology and Clinical Research from Stanford University. He completed his Internal Medicine residency at the Massachusetts General Hospital and his Rheumatology fellowship at Stanford University. Dr. Baker has established a clinical research program that is focused on clinical trials and bench-to-bedside translational research. He has designed and led investigator-initiated studies with a focus on sarcoidosis, Sjogren's syndrome, and IgG4-related disease. He is a founder and Co-Director of the Stanford Multidisciplinary Sarcoidosis Program and collaborates with other team members to advance sarcoidosis clinical care and research.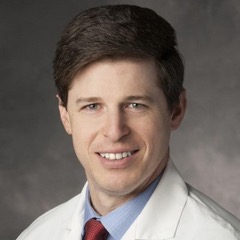 Ronald M. Witteles, MD is Professor of Medicine (Cardiovascular Medicine) at the Stanford University School of Medicine, and Co-Directs the Stanford Multidisciplinary Sarcoidosis Program. Dr. Witteles earned his B.A. from Northwestern University, followed by his M.D. from the University of Chicago Pritzker School of Medicine. He then came to Stanford for the duration of his training in Internal Medicine and Cardiology, and is Board Certified in Internal Medicine, Cardiovascular Disease, and Advanced Heart Failure/Transplant Cardiology. For over a decade, he has served as Program Director for the Stanford University Internal Medicine Residency Training Program – the largest graduate medical education program at Stanford University. He founded and Co-Directs the Stanford Amyloid Center, the largest center of excellence for amyloidosis in the Western United States, and he serves as Associate Editor for the Journal of the American College of Cardiology: CardioOncology. He has a longstanding interest and expertise in cardiac sarcoidosis, and has a particular focus on the use of nuclear imaging to guide therapy in the disease.
Thursday, February 25, 2021
East Coast Cardiac Sarcoidosis with Yale University Medical
3-4PM CST (4-5PM EST, 2-3PM MT, 1-2PM PST)
Register here: https://www.eventbrite.com/e/east-coast-cardiac-sarcoidosis-webinar-tickets-141433199507
Join Doctors Edward J. Miller and Bryan Young share new clinical information and research in cardiac sarcoidosis, and work they're doing at Yale's Multidisciplinary Sarcoidosis Program, an FSR/WASOG Center of Excellence. In addition, we'll have FSR Patient Navigator, and Cardiac Sarcoidosis Warrior, and Physician Assistant, Sammy Surrani in Syracuse, NY.
Edward J. Miller, MD, PhD: Dr. Miller's academic background involves basic, translational, and clinical nuclear cardiology investigations, and my clinical practice centers around the evaluation and treatment of patients with infiltrative heart disease (both amyloidosis and sarcoidosis) including developing novel uses for nuclear cardiology imaging in these conditions. His academic endeavors focus on cardiac metabolism, the direction of a nuclear cardiology core laboratory for international multi-center cardiac imaging trials, and investigations in the population health and imaging of cardiac amyloidosis. He received my MD from Loyola University in Chicago, with post-graduate training in internal medicine, cardiology, and cardiovascular research (PhD in Investigative Medicine) at Yale. Dr. Miller is currently an Associate Professor of Medicine and Radiology and Biomedical Imaging at the Yale University School of Medicine, where he is the Director of Nuclear Cardiology at Yale-New Haven Hospital and Health System as well as the Director of the Cardiovascular Medicine Fellowship Program.
Bryan Young, MD, received his MD from UTSouthwestern Medical School in Dallas,TX, and a PhD at UTSouthwestern's Graduate School of Biomedical Sciences, working in the field of cardiac genetics in the laboratory of Dr Eric Olson. He trained in internal medicine at Yale, where he remained for cardiology training in Yale's fellowship, directed by Edward Miller. He worked as a post-doctoral research fellow in the laboratory of Dr Jeffrey Bender, working in the area of inflammatory molecular biology in the cardiovascular system. He is now a clinician in the Yale University section of cardiovascular medicine and the nuclear cardiology center at Yale-New Haven Hospital. His academic interests include basic, translational, and clinical research in cardiac imaging and inflammatory biology. He was a recipient of FSR's 2018-2020 Sarcoidosis Research Fellowship.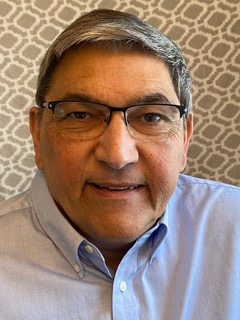 Sammy Suriani, PA-C, MS, is a physician assistant with 33-years-experience in emergency medicine and cardiology. His MS degree is in Health Services Management and Policy Analysis. Prior to PA school, he was a paramedic with the Chicago EMS system as well as a volunteer firefighter/Paramedic in Upstate New York.  Sammy is the founder of the Health Safe Neighborhood Project, which, in conjunction with 911, is designed to provide rapid CPR/AED response of trained volunteers in participating neighborhoods.  He enjoys public speaking, and in his younger years was a radio personality, reporting news and spinning tunes during the 70's and 80's. His first encounter with Sarcoidosis came in 2004 as an "incidental finding" on xray.  He had no major symptoms until 11 years later when it impacted his heart function.  Sammy believes if there is anything good about having Sarcoidosis it is that it has made him a better health care provider.  He is using that knowledge to help others as a patient navigator for the Foundation for Sarcoidosis Research and is assisting in developing a Sarcoidosis support group in association with the Sarcoidosis Clinic at the State University of New York in Syracuse.