The Foundation for Sarcoidosis Research (FSR) is proud to launch the Stand Up for Sarc Campaign this April as part of National Sarcoidosis Awareness Month.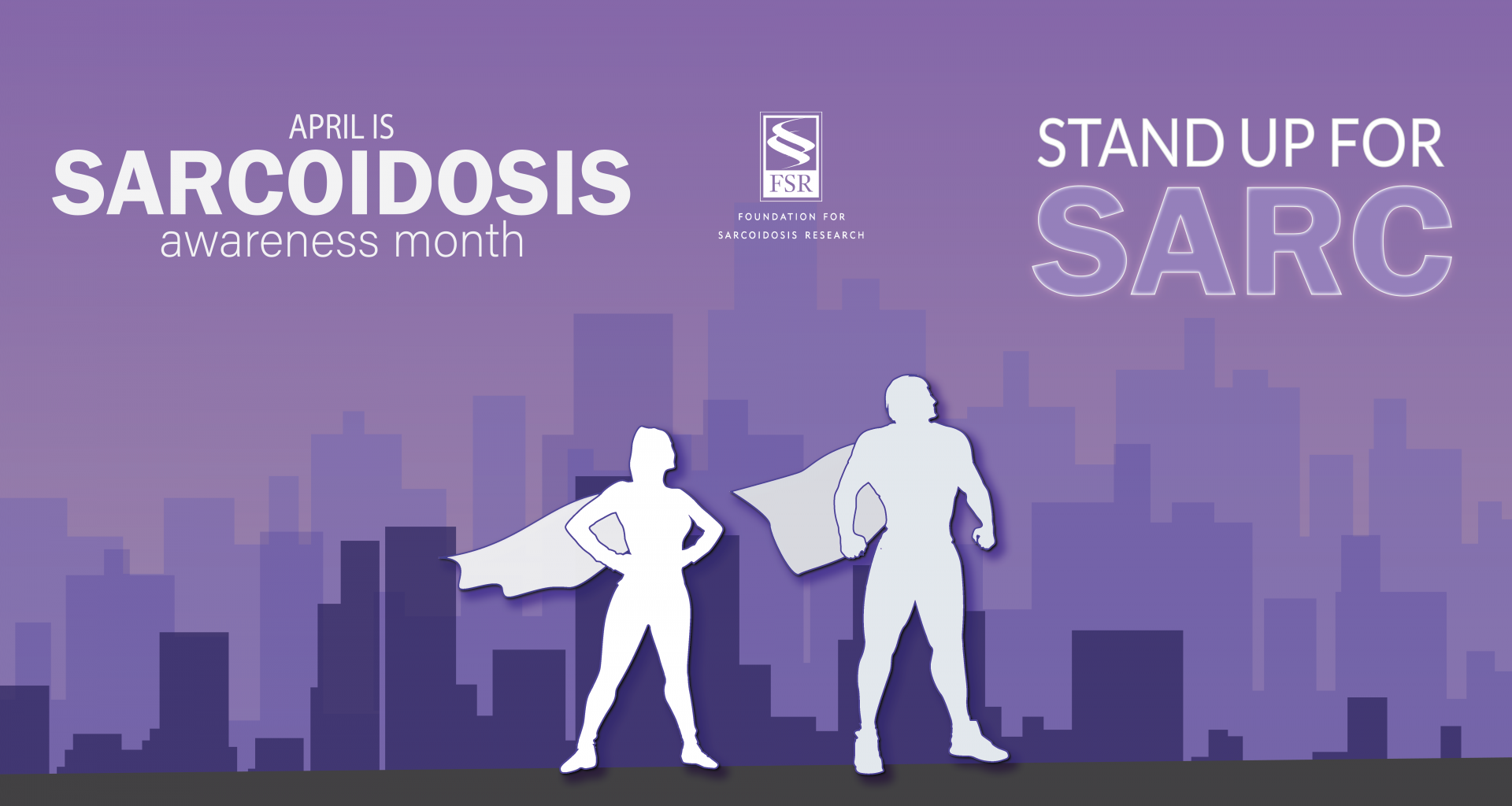 Sarcoidosis (pronounced SAR-COY-DOE-SIS) is considered a rare, inflammatory disease characterized by the formation of granulomas—tiny clumps of inflammatory cells—in one or more organs of the body, causing damage to these organs. April's Sarcoidosis Awareness Month is an important opportunity to bring attention to the estimated 175,000 people in the U.S. living with sarcoidosis, increase understanding of how sarcoidosis can impact an individual, and advocate to improve treatment, access, and support for all.
"Sarcoidosis has a significant impact on the lives of all it touches," said Mary McGowan, Chief Executive Officer of FSR. "We are asking patients, caregivers, clinicians, and the whole community to Stand up for Sarc and to join us by helping to raise awareness, advance research, and improve the lives of all impacted by sarcoidosis. Standing up together we can spark progress and hope!"
As part of the Stand Up for Sarc Campaign, FSR is sharing a pledge for the community to commit to raising awareness for sarcoidosis and learn about ways to get involved and create change, including sharing their story, participating in clinical studies and the FSR Patient Registry to increase research efforts, and advocating for improved legislation to improve access and patient care.
In addition, FSR will be offering frequent opportunities to learn from and connect with healthcare providers, sarcoidosis experts, and other patients and caregivers in online awareness events throughout the month of April, including a townhall, a story sharing event, and a week-long Ask the Sarcoidosis Experts event. For the third year, FSR will be offering the community the opportunity to Stand Up for Sarc through the Steps for Sarc virtual fundraising walk taking place all month long. Supporters can also participate in an awareness social media challenge by posting photos of themselves wearing purple, the color representing sarcoidosis, and sharing why they are standing up for sarc.
For more information and to get involved, visit https://www.stopsarcoidosis.org/standupforsarc/.