Giving Tuesday is just around the corner!
For those who don't know, this event happens annually on the Tuesday after Thanksgiving. Giving Tuesday is essentially the nonprofit world's version of "Black Friday" or "Small Business Saturday" and gives consumers a chance to take a break from the flurry of holiday shopping and consider donating to a cause or charity that's important to them. This year, Giving Tuesday falls on December 3rd!
We encourage all of our supporters to participate in Giving Tuesday in whatever way you're able. Obviously, we'd like for you to show us you support our mission by donating. Gifts of any size make a difference! We've also come up with some additional ways to get involved, especially if you're unable to make a direct donation yourself. Check them out below!
1. Donate – make a donation of any size on Tuesday, December 3rd!
Whether you're making a one-time donation, setting up small monthly gifts, or donating in honor a loved one, this is the easiest and most immediate way to support sarcoidosis research. Visit our donation page to learn more about giving to FSR and make a tax-deductible donation to help stop sarcoidosis.
Ask loved ones to donate to FSR instead of getting you a gift this holiday season. This is a great way to support sarcoidosis research while also raising awareness about the disease within your circle of family and friends. Get the conversation started about sarcoidosis and help us spread the word- you can share it on social media, send out an email or mention it in person and ask others to substitute a holiday gift for a donation to FSR. Be sure to link them to our donation page so they can easily donate on your behalf.
3. Shop! Do your holiday shopping through AmazonSmile to benefit FSR
The holidays are just around the corner and everyone's stocking up on gifts for friends, family, and themselves too. If you're shopping for any of these gifts online, you have the opportunity to support FSR at no additional cost to you when using AmazonSmile! Learn more about how your regular shopping – holiday or otherwise – can help support sarcoidosis research! 
Use our online fundraising platform to setup a fundraising page and share it with family and friends to have a lasting impact on sarcoidosis research. It's quick and easy to do, and can be used year-round as a way to raise awareness about this disease and support for FSR's critical research initiatives.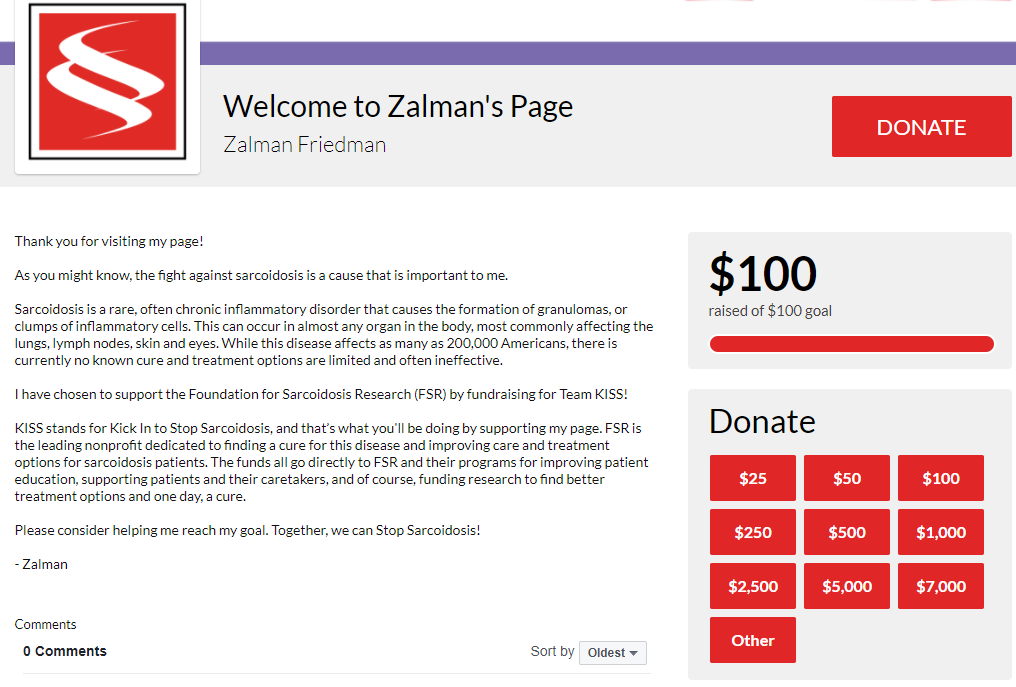 5. Spread the word!
Make sure those around you know about Giving Tuesday and the importance of supporting charitable causes. Share this article and FSR's mission within your network to help us make a bigger impact in the lives of patients everywhere! Use the graphics below to spread the word on social media as well!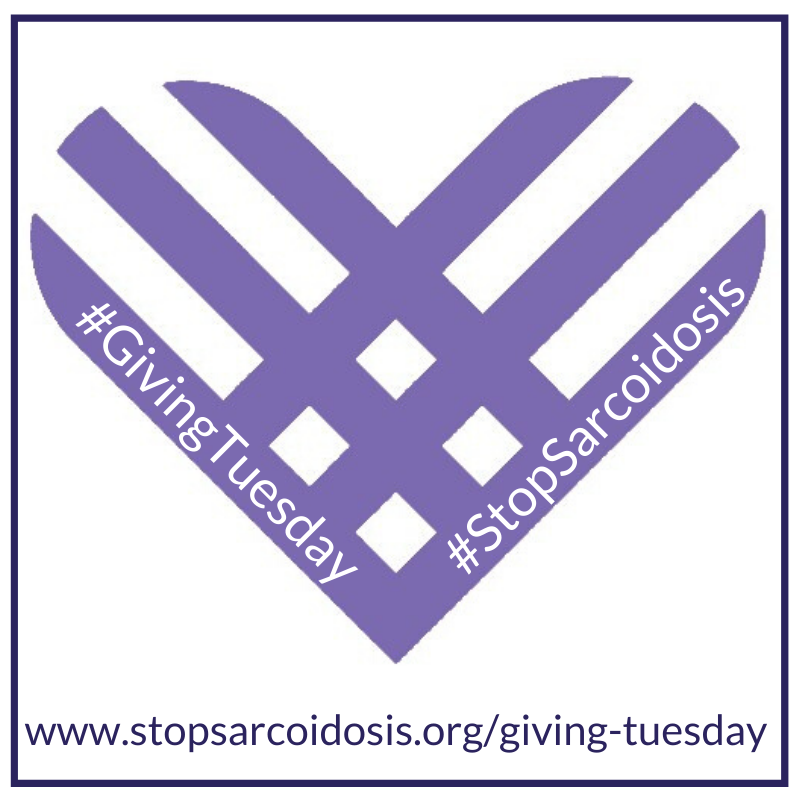 To download this picture, right click the image and choose "save image" and then share to your social media with a link to www.stopsarcoidosis.org!
Be sure to tag us on social media as well @stopsarcoidosis!
All donations to FSR are tax-deductible to the fullest extent allowed by law.