While cardiac sarcoidosis is diagnosed in around 2-5% of sarcoidosis patients in the United States, recent studies are causing some experts to estimate that the number may be as high as 20-30% of sarcoidosis patients in the U.S. While there are several treatment options to help combat the effects of cardiac sarcoidosis, in advanced cases when a patient is experiencing heart failure a heart transplant may be considered. Below are the stories of two cardiac sarcoidosis patients who underwent heart transplants to save their lives.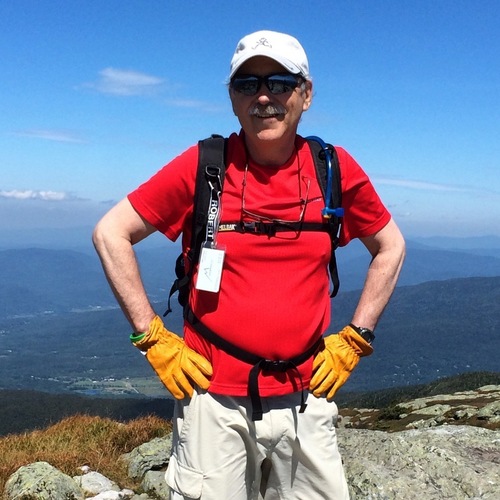 Bob's Story
FSR Ambassador Bob Goodman was diagnosed with cardiac sarcoidosis around March 2012. Less than two months later in mid-May, the words "heart transplant" had been mentioned for the first time by his doctors.
While this may seem like a quick escalation, concerns about Bob's heart health weren't new; he had first had symptoms back in 2008. After experiencing bradycardia (an abnormally slow heart rate) with a heart rate of around 30 beats per minute, he had a pacemaker implanted. This kept him healthy for quite a few years, and the source of his heart rhythm problems was left undiagnosed.
Then, in 2011, Bob experiences a severe episode of ventricular tachycardia (abnormally fast heart rate from electrical signals in the heart) and his pacemaker got upgraded to a pacemaker/ICD (implantable cardioverter defibrillator.) His symptoms persisted and by February the next year, cardiac sarcoidosis was on the table as a diagnosis, finally being confirmed via PET scan in late March. Barely two months later in May, Bob's defibrillator started going off and his doctors first mentioned those two words that drastically altered his life.
"That was the first time I heard the words "heart transplant" and what was said was that they were going to evaluate me for one. I was discharged 3 days later but subsequently became aware that it was not a matter of if, but a matter of when I would need a heart transplant."
Tyler's Story
Tyler Beckwith was only 35 years old when a pre-op appointment for a hernia repair led to an EKG that revealed a heart block. He was  otherwise healthy, having been a star athlete in high school and more recently having worked his way up to a blue belt in Brazilian Jiu Jitsu. He was working as a Manufacturing Engineer in Pennsylvania, and he and his wife Abbey had two young kids, Ari and Lex, who were 1 and 3 years old at the time.
After more testing and a misdiagnosis of a rare form of cardiomyopathy, Tyler was referred to Johns Hopkins where he was finally diagnosed with cardiac sarcoidosis.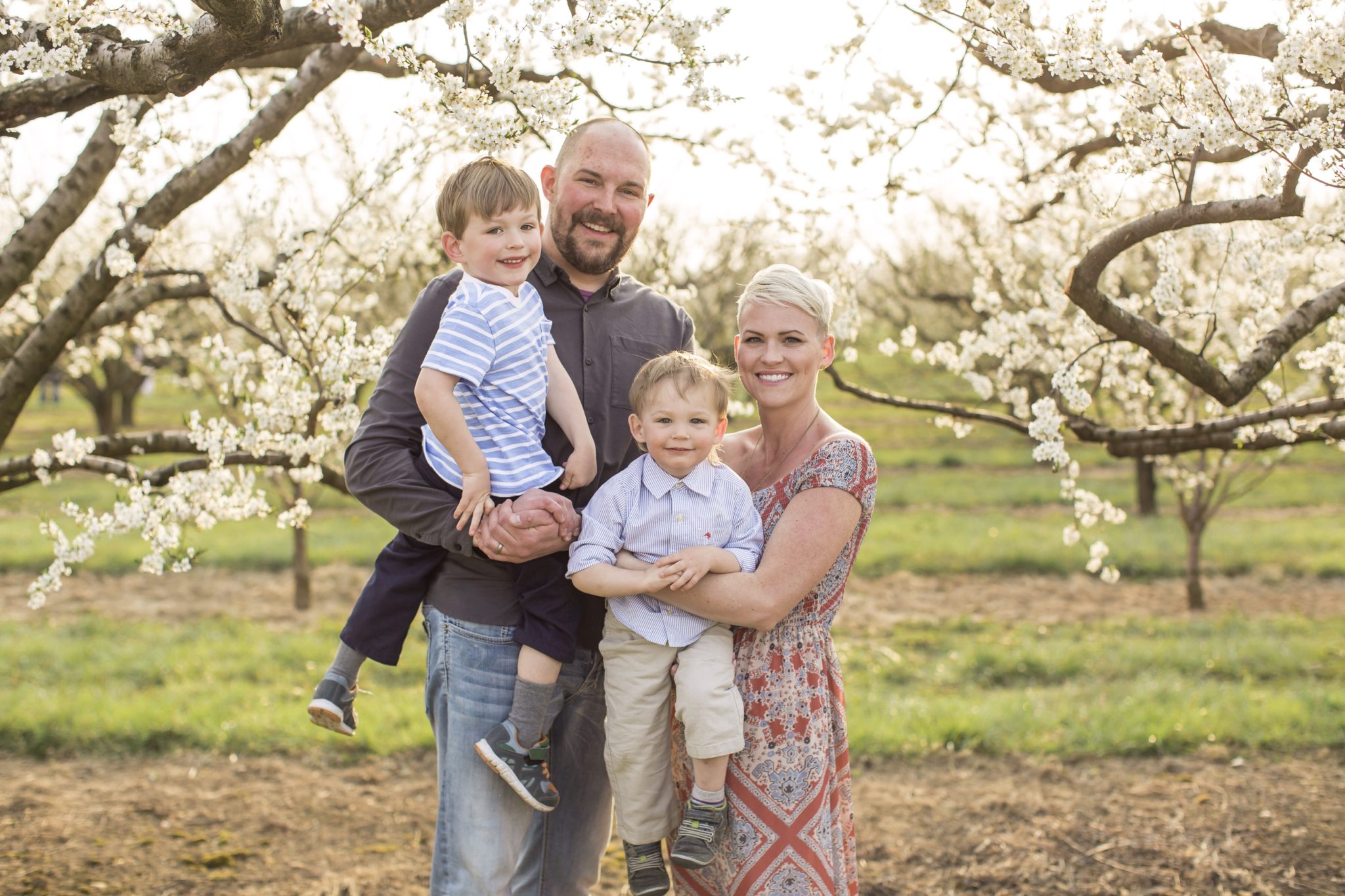 "I spent the spring and summer adjusting to my life with sarcoid, resuming a relatively normal life. In late July I was attending a concert in NYC when I was shocked by my defibrillator 28 times in around 40 minutes, while conscious."
Tyler was experiencing ventricular tachycardia, which led doctors to perform an ablation (a procedure to scar/remove cardiac tissue along the problematic electrical pathways to stop irregular rhythms.) After the procedure in August, Tyler went into heart failure and never recovered. By October, he was deemed to be in End-Stage Heart Failure and was transferred to The University of Pennsylvania to be evaluated for a heart transplant. Two months later on December 2, 2017, Tyler received his new heart.
Recovering from a Heart Transplant
Both Bob and Tyler's sarcoidosis was limited to their hearts. While they've been warned there's a small chance their sarcoidosis could return to their new donor heart, doctors say it's highly unlikely. However, Tyler and Bob both maintain a level of caution despite this reassurance, and both cite the numerous unknowns surrounding sarcoidosis and its cause as a main culprit for their skepticism.
However, the recurrence of their sarcoid is not the biggest concern they both had to face post-transplant. Like any organ transplant recipient, they had to make serious lifestyle changes. Both faced the side effects of their new medications and experienced temporary steroid-induced diabetes after their surgeries. The risk of rejection is also a constant concern when recovering from a transplant- Bob experienced rejection three weeks post-op. Intense doses of IV prednisone were able to save him and he hasn't faced any further rejection complications since.
Both Bob and Tyler were active athletes before their transplants: Bob was an endurance athlete, including long-distance running, and Tyler played multiple sports and trained in martial arts. They both credit their past training and fitness with helping them in recovering from their transplants both physically and mentally.
"From diagnosis on, I was fully committed to keeping a positive attitude and staying focused on the goal of resuming the physically active life I was used to.  Physically, other than the sarcoid in my heart, my body was fit and in good health, and I feel this helped greatly in expediting my recovery.  Athletics, competitive or not, can be at times humbling, so I knew what it was like to face a humbling situation.  My diagnosis and physical recovery, while humbling, never overwhelmed me.  Although there is no way to measure how my athletic background benefited me, I am certain it did in a major way."
Tyler
In the years since his transplant, Bob has even competed in the Transplant Games of America, a multi-sport festival for individuals who have undergone life-saving transplants. The Transplant Games serves not only to celebrate the success of the recipient-athletes, but also to celebrate the lives of their donors and promote awareness about the importance of organ donation.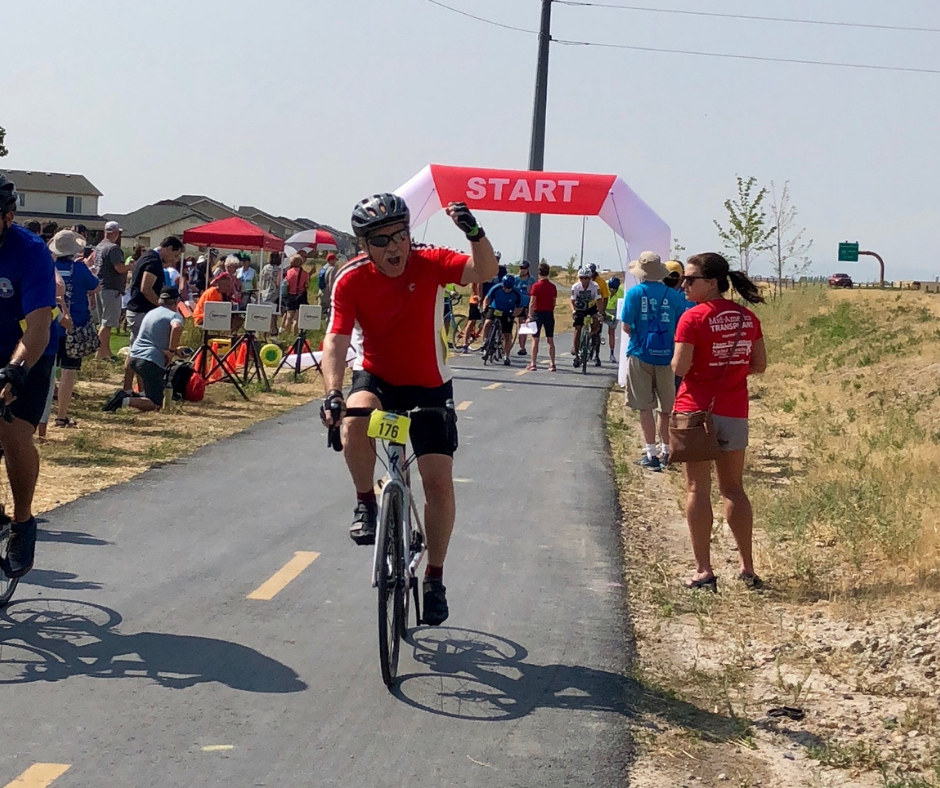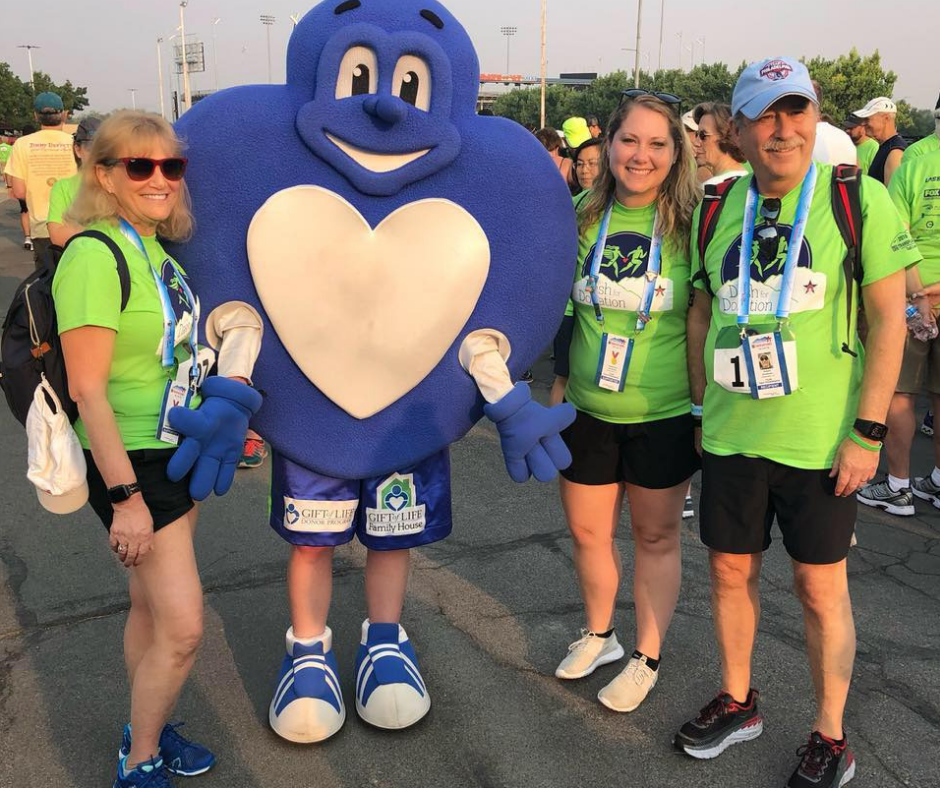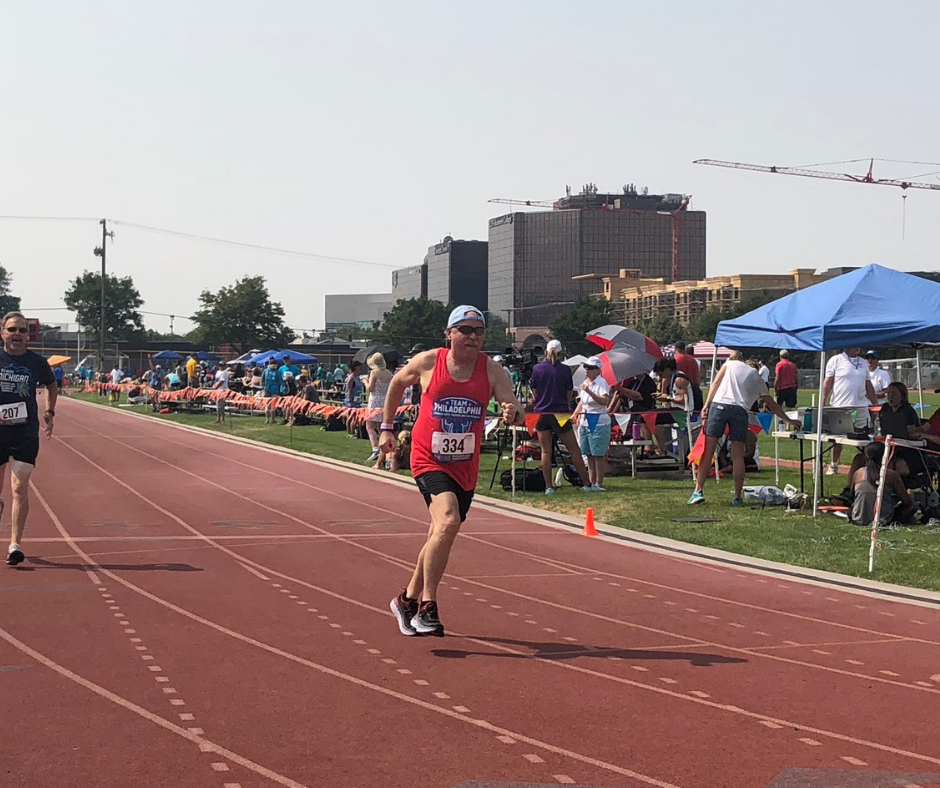 Bob competing at the Transplant Games with the support of his wife and daughter
Life Post-Transplant
Now, five years post-transplant, Bob doesn't let his transplant dictate his life. He continues his adventurous lifestyle and enjoys spending time with his wife and daughter. Bob uses his background in hospital administration and finance- as well as his experiences as a patient- in his role as CEO of his healthcare consulting group. He also decided he wanted to give back and help individuals who were facing the same challenges he did- that is how he became an FSR Patient Ambassador.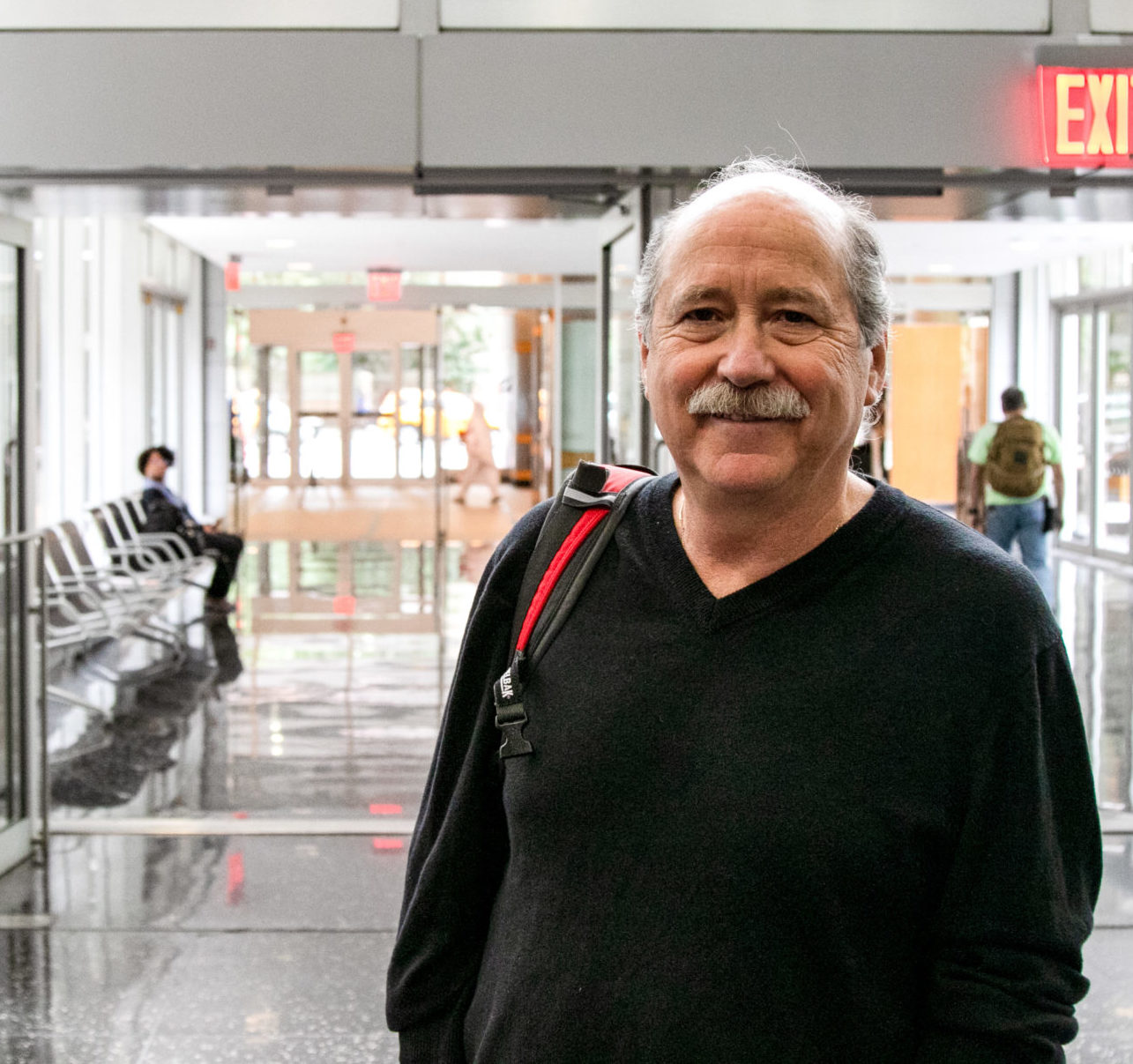 "I have clearly resumed a "new normal" life and couldn't be more thrilled about it.  I say "new normal" because nothing is ever normal again after a heart transplant. But the "new" stuff is easy to deal with (taking your meds, exercising, eating well and not doing too many stupid things – like traveling to third world countries where there is no access to reasonably high-quality health care services).  I have truly been given a second chance at life and am living it as much as I can. Almost being dead was surely not cool and I was far from ready for that."
Tyler just celebrated the one-year anniversary of receiving his new heart on December 2nd. Like Bob, he also has a positive attitude and is determined to make the most of his second chance at life:
"Everyone has a unique situation, but personally I felt rather lucky to have the sarcoid isolated to my heart.  Yes, I was dying, but it could have been incredibly worse.  I tried to do everything I could to set myself up for a successful recovery and stay as strong and healthy as possible while waiting for transplant.  Maintaining a proper diet, staying as physically and mentally active as possible, staying positive at all costs and being receptive to the care are all things that I feel helped me.  To put it bluntly, one must remember that transplant is a "get out of death free" card, and one must do everything in their power to make the most of it."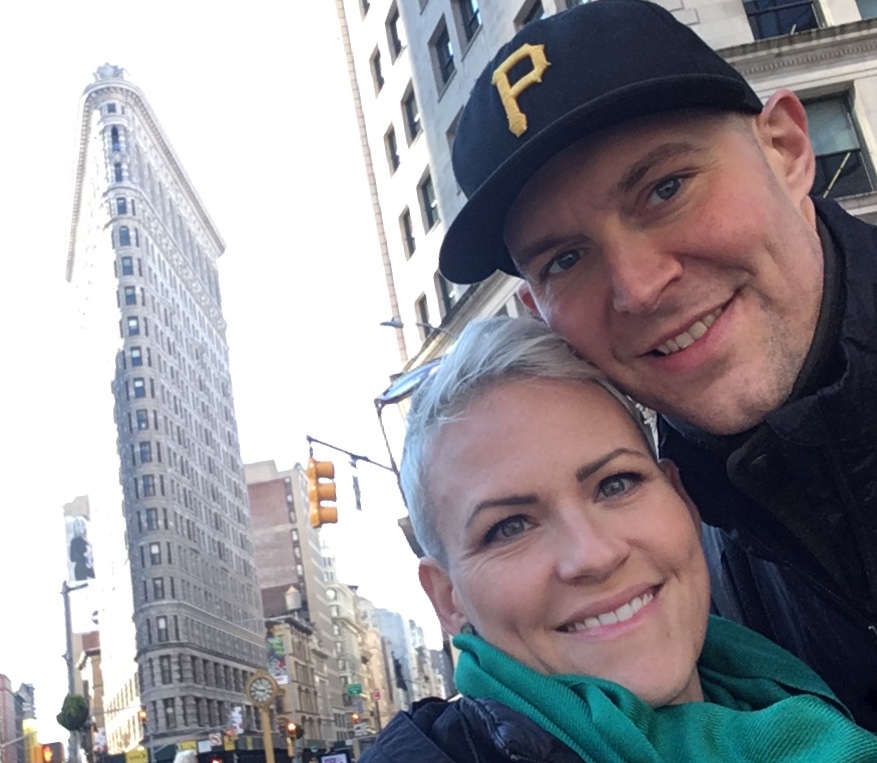 Learn more about cardiac sarcoidosis from our past blogs:
Have a sarcoidosis story you want to tell?